This article is part of a series of profiles of initiatives in Rio's Sustainable Favela Network.
Initiative: Cine & Rock
Contact: Blog | Facebook | Email
Year Founded: 2013
Community: Rio das Pedras
Mission: To promote the strengthening of full citizenship and social justice through the development of urban cultures as a democratic means of social transformation.
Public Events: A series of affirmative actions such as studio band practices, film screenings, rock band presentations with live concerts in public squares for adult and child audiences. Check out the Cine & Rock Facebook page for more information.
How to Contribute: Share and participate in events or donate. Cine & Rock is currently in need of computers.
Arriving in the West Zone community of Rio das Pedras on any given afternoon, at the old Praça dos Pinheiros (Pine Trees Square), now known as Praça dos Rockeiros (Rockers' Square), curious visitors will find children of all ages playing on stilts or practicing capoeira, accompanied by Léu Oliveira, founder of the Cine & Rock Cultural Movement.
Originally from Brasilia—considered Brazil's rock music capital—Oliveira earned a degree in social sciences with a focus on production and cultural policies. Throughout his career, he specialized in social communications and cultural production. As a cultural producer, member of the National Council Cultural Policies (CNPC), and reviewer at the Ministry of Culture, Oliveira had always considered art to be a powerful agent of social and cultural transformation. For this reason, among others, he has worked with techniques from of Theater of the Oppressed.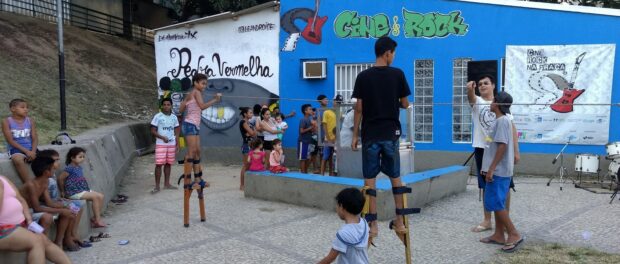 'This Square Here Was a Big Trash Dump'
In 2009, Oliveira arrived in Rio de Janeiro, and, through rock-interested friends, discovered Rio das Pedras, and, more importantly, Praças dos Pinheiros. It was there that youth and adolescents would meet to chat, drink, listen to and play rock, creating the Rockeiros do Pinheiro em Ação collective (Pinheiro Rockers in Action) in 2012.
Rio das Pedras, one of the largest favelas in Rio de Janeiro, lived under the pressure of local powers at the time. "The truth is, I'm not from the rock scene. I do popular culture, theater. I've worked with clowns a lot," says Oliveira, speaking of his life journey. "But at that moment, rock was suffering from real oppression. It could have been any other musical movement, like funk or rap, for example."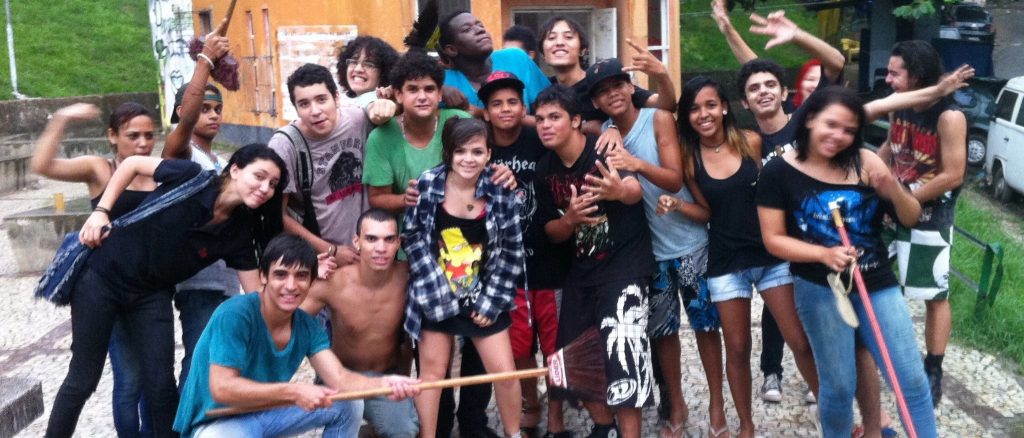 "Local security didn't want to have to deal with a headache, and the youth gathering made them think they'd have a problem. So they put guns to the heads of the kids and finally expelled them from the square," explains Oliveira. The youth tried to get together in another square in Rio das Pedras, the Praça do Pistão, but were expelled from there as well. The rockers also suffered from strong stigmatization on the part of residents of Rio das Pedras, who considered them "thugs, dirty, sons of the devil."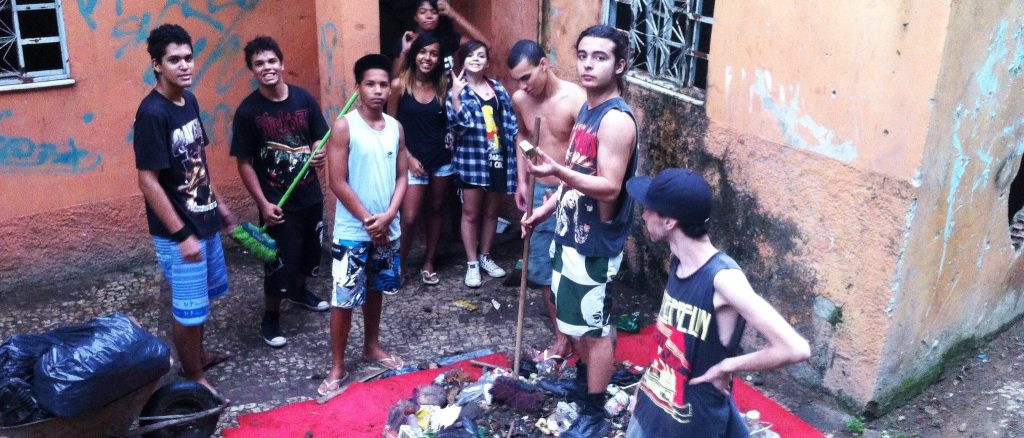 To get out of this situation, Oliveira decided to "take the reins with the group to clean up the trash dump that Praça dos Pinheiros had become." So, in March 2013, the Rockeiros do Pinheiro em Ação organized an afternoon of group action to clean up the square, uniting 54 children and youth to transform not only the square's image, but also the image of rock within the community. "Everyone got together in search of territorial belonging," says Oliveira. Following the cleaning and the planting of a garden in the area, the young rockers occupied the municipality's Coexistence Center, located in the square, which had long stood vacant. They used the Center to schedule regular rock concerts and film screenings, until the initiative changed its name and became, in 2013, Cine & Rock. In 2015, the City expelled the rockers from the Center.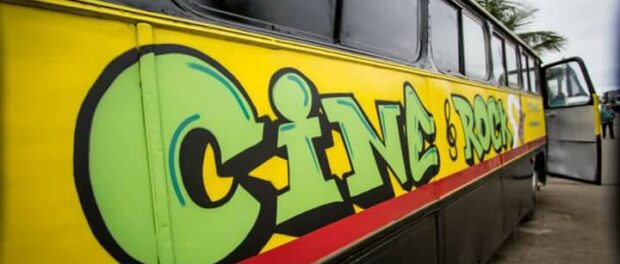 However, in early 2015, Cine & Rock was nominated for a city government Local Actions award, which recognized it as the first and only rock-focused cultural point in Rio de Janeiro. With the award money, the initiative acquired a bus that was transformed into a mobile studio, allowing them to bring their attractions to different locations. This led to the creation of the Cine & Rock Caravan for valuing urban culture in public squares, and Cine & Rock's activities continued, taking place in squares across the country.
In 2016, thanks to donations, the movement's main source of funding, Cine & Rock was finally able to begin construction on its own headquarters in the square.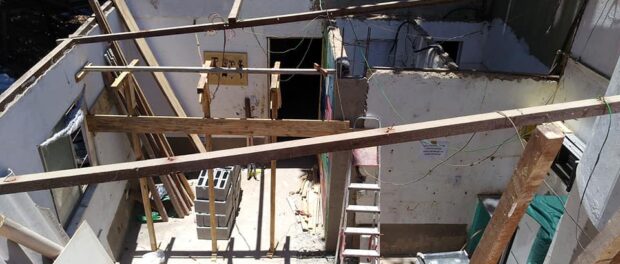 The Arrival of the Kids, a Progressive Transformation
As the only active social and cultural movement in Rio das Pedras, Cine & Rock fights daily for access to cultural amenities and opportunities for cultural production. In his blog, Oliveira explains that the philosophy of the movement is based in the valuing of "urban pedagogies." The movement's goal is to "contribute, so that other people, especially youth, may become subjects of their actions, protagonists of their lives, and agents of social transformation." For this reason, Cine & Rock is based in urban arts and culture as a democratic means of social transformation and the construction of full citizenship for youth from the favelas.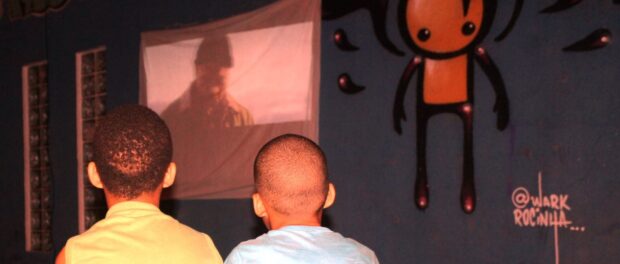 Despite having been initially conceived of as a movement for young adults, "with time, children began taking over Cine & Rock," Oliveira jokes. In fact, over the years, siblings and friends began to join the adults. "Finally, beginning in 2017, the adults took off, and the children were left," says Oliveira, looking at the photos. Today, the majority of the old group is studying or working. But three original members—Oliveira, Diego Gomes, and Daniel Araujo—continue to coordinate the group.
By September 2018, Cine & Rock had registered 194 children between four and ten years old. All Rio das Pedras children are welcome, as long as they are enrolled in public schools. With the arrival of the new generation, the movement's activities broadened to other modalities, among them: stilts, video games, ping-pong, capoeira, and rhyme circles. Open to all registered children, the activities give the center life. See the weekly activity chart below: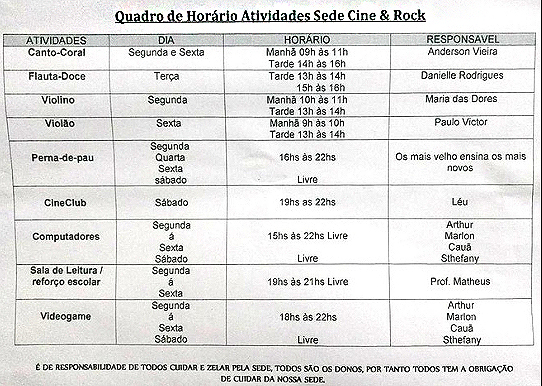 Apart from its regular activities, Cine & Rock organizes periodic events that are open to the public, such as the Children's Festival, and has hosted other events such as the First Global Stilts Gathering. The group also finances and accompanies children participating in events outside Rio das Pedras, as during the second and third 2019 exchanges of the Sustainable Favela Network (SFN).
A Collective House and Building Autonomy
"Social and cultural training yes, but education isn't up to me. The main goal here is building autonomy," explains Oliveira. "I'm nobody's uncle, or step-dad, or babysitter, and most importantly, Cine & Rock is not a daycare center! It is a collective house." All children are responsible for the organization of the house. They participate in cleaning the house, food preparation, maintaining the garden. What's more, "when they miss class, they can't come back to the house until they've gone to school again," says Wesley Pereira, one of the two monitors. From age 15 years old onward, interested youth can be monitors. They're responsible for caring for the youngest, "but the truth is, everyone takes care of everyone."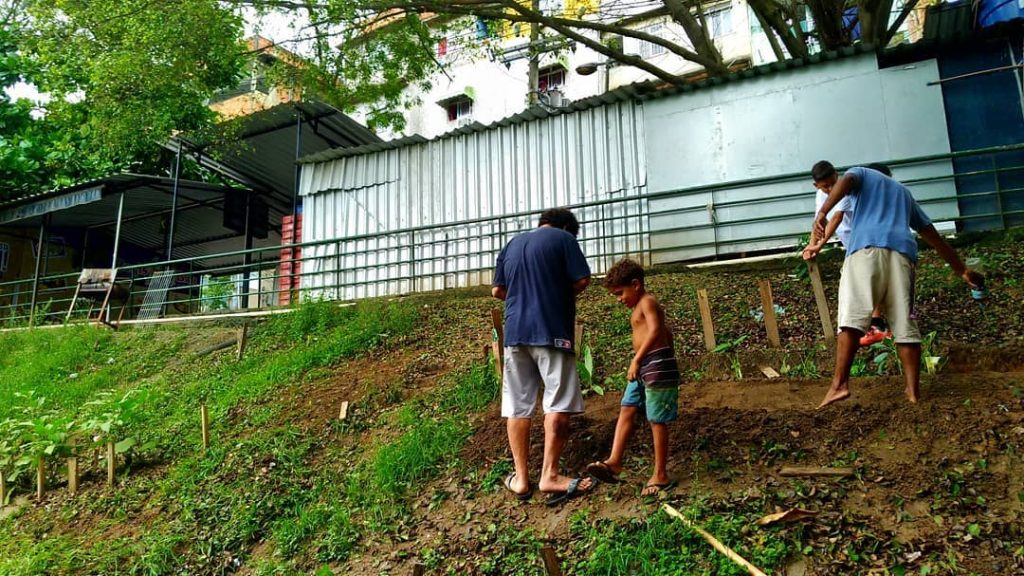 The Cine & Rock cultural movement will continue fighting for access to cultural amenities for the youth and children of Rio das Pedras. "Because if you work with culture, education, sports, leisure, and health, you don't need prisons. You will be building comprehensive citizenship. This is preventive public security!" says Oliveira.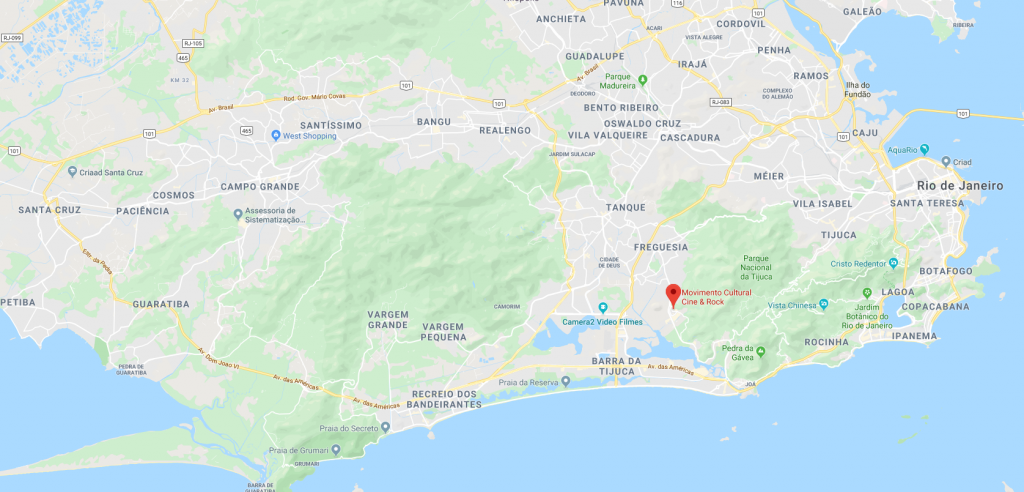 ---
Support RioOnWatch's tireless, critical and cutting-edge hyperlocal journalism. #FundFavelaReporting: bit.ly/DonateToRioOnWatch