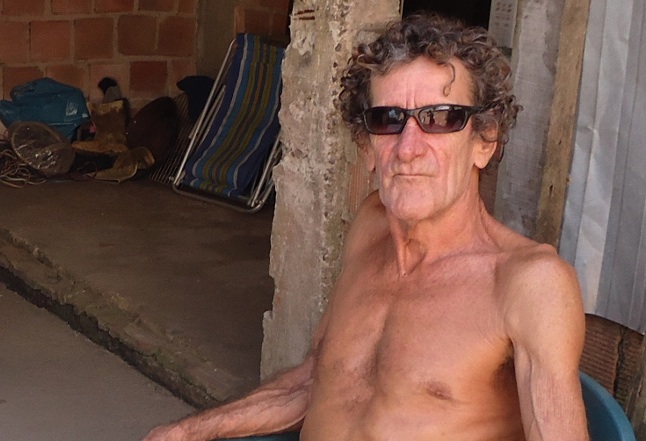 Paolo Roberto Ferreira Mezes, known by all as Barrão, moved to Vila Autódromo sixteen years ago. After learning to fish and dedicating himself to the craft, he brought his wife and two young children to the peaceful, lakeside favela in Rio's West Zone to turn the craft into a living. He decided to swap his home in Vila Valqueire for his brother's abandoned waterfront property in Vila Autódromo. That way, Barrão was able to fish from his own backyard. In the years following the move, Barrão and his wife welcomed two more children, and they began fostering a loyal client base that orders his freshly caught fish over the phone.
Barrão confides that eight years ago, his financial and family situation took a turn for the worse. He explains: "One day, my wife left to buy cleaning supplies and never came back. I was left alone, raising the four kids."
Each day, he gets up before 5am, takes his boat out to fish for a few hours, then docks back at home to make sure his fourteen-year-old daughter Sara is fed and ready for school. His older sons, Matheus, 17, and Lucas, 18, head to work shortly thereafter, while his fifteen-year-old, Tiago, helps him at home. Together, they prepare and freeze the fish, clean dishes and clothes, and cook dinner. Raising four kids on his own has been tough for Barrão. He tries to make me understand, "I fish to be able to survive."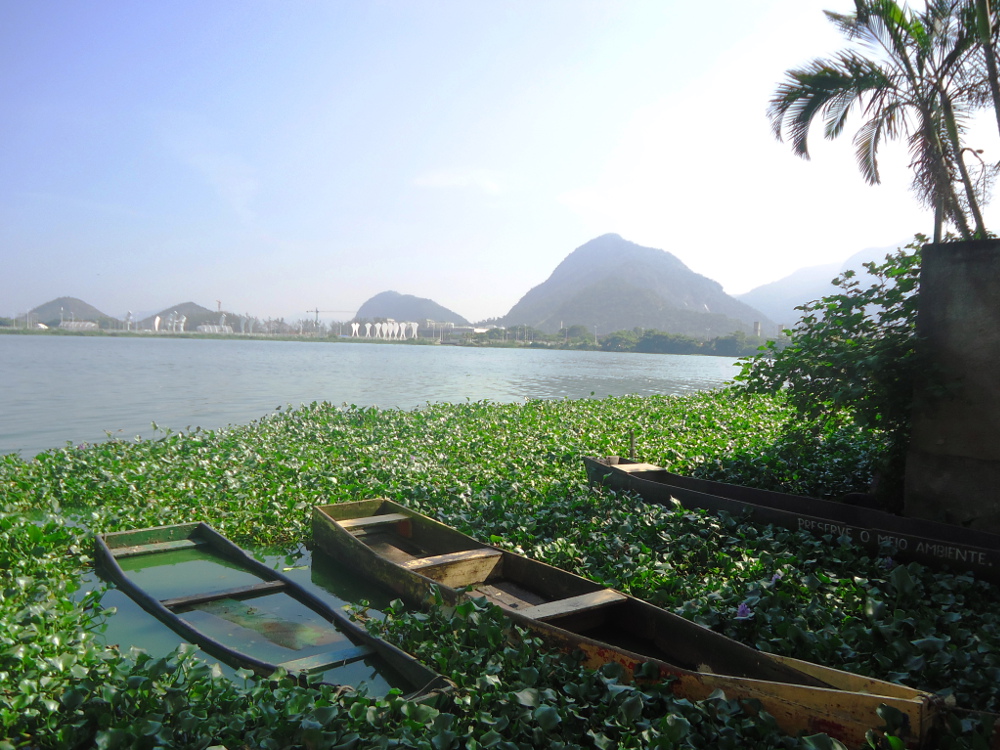 Because of the location of his house at the edge of Jacarepaguá Lagoon, Barrão is able to store his boats in the water and easily fish from his own property. If his house were removed, as the City government plans for the homes of Vila Autódromo, he would lose everything. Living in Parque Carioca, the resettlement housing development to which the City has planned to move Vila Autódromo residents, Barrão would not have access to water for fishing, nor would he be able to store his boats and work materials on his property, as he does now. The City government has passed Barrão's house many times, extolling the benefits of the public housing currently under construction and attempting to hand him shiny pamphlets with pictures of pristine apartments and waterslides. But Barrão refuses to let them into his home. He explains emphatically, "I don't pay them any attention! They pass by here but I don't talk to them."
When asked what he thinks of the City government's proposed removals, Barrão raises his voice, "It's absurd! No one wants an apartment of any kind, not even if it were in Copacabana! I want to stay here; it's wonderful to live here. [If they were to] put me in a place far from the water…" The pain and exasperation visible in his tightened jaw finish his sentence for him.
When pressed to imagine life after hypothetical removal, he changes the subject instead, preferring to talk about the types of fish he catches rather than the life he refuses to imagine. A similar response can be found among many residents facing removal. It is as if simply thinking about removal will make it come to pass; and by not imagining the possibility of removal, Barrão and other Vila Autódromo residents are participating in their own form of resistance. He sighs, "I want to stay here. It's too wonderful to leave."
This is the second story in the series Lives Cannot be Replaced in Public Housing.