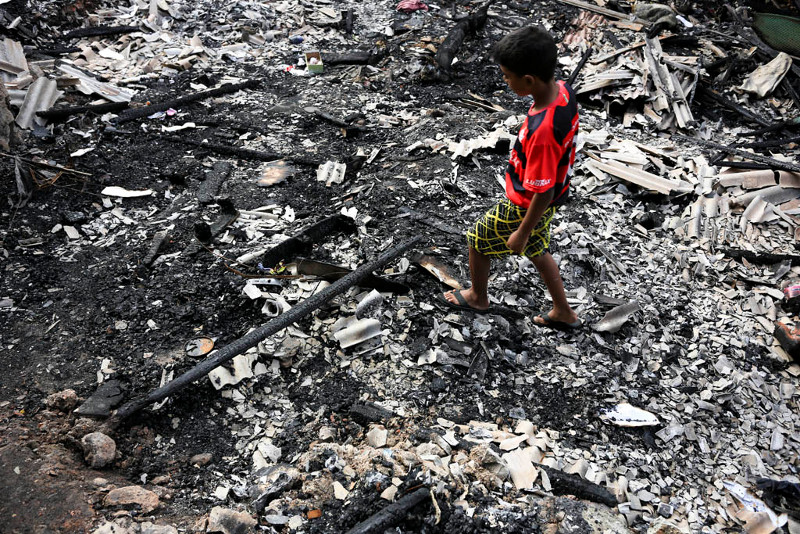 At around 11am on Wednesday May 15th, Maria de Conceição, 57, was taking a shower in her wood and corrugated iron home in the Bandeira 1 favela in Del Castilho, North Zone, when she heard her grandchildren screaming "fire!"
"I thought it was a game of theirs, but when I saw my granddaughter with her arms full of documents… I panicked, threw on some clothes and got out," she recalls, standing in front of the scorched remains of the 180 affected homes. "The fire was so fast, so fast. The only thing we managed to save were our documents."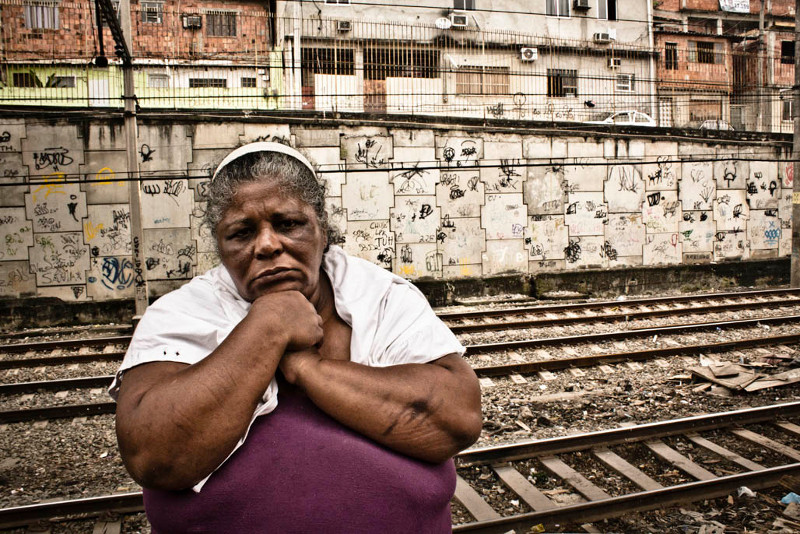 No one knows how the fire started but ever since flames swept through the community destroying 180 of the community's 250 homes, residents have rallied round in the absence of government support with those made homeless sleeping on the floor of neighbors' homes, depending on clothing and food donations after losing everything.
In this state of emergency in an already very poor community, yesterday Thursday May 24th agents from the North Zone Sub-Mayor's office arrived with police and a city authority garbage truck threatening to demolish the remaining structures, leaving the entire community homeless. A tense morning of confusion, despair and protest ended with authorities pledging that social rent checks would be paid and residents given time to arrange replacement accommodation before they return to demolish the remaining homes. The police and local authorities left around lunchtime, and shortly after Civil Defense distributed 50 mattresses as interim assistance for the community's urgent situation.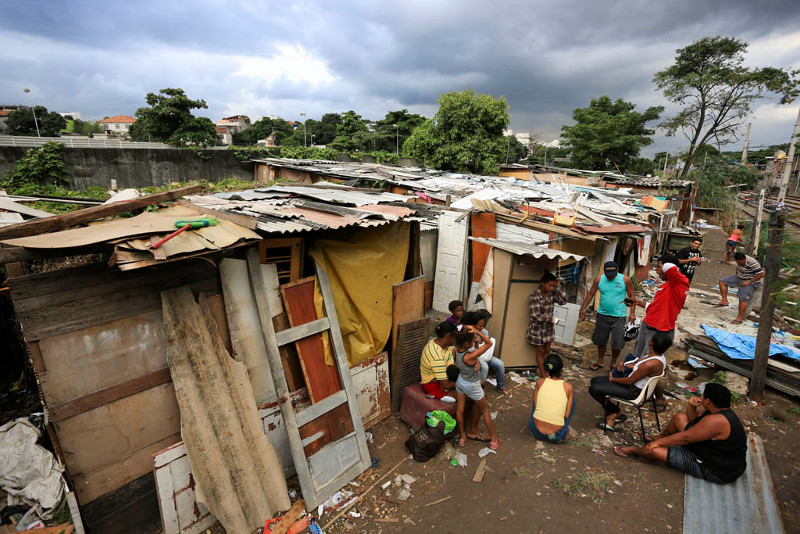 Founded in 2000, the Bandeira 1 favela is situated under the Engenheiro Alvarino José de Fonseca viaduct alongside Supervia railtracks, near the Norte Shopping mall in Del Castilho. Unlike more consolidated communities, homes in Bandeira 1 are made from found materials and conditions are precarious. As neighbors take in their neighbors and share what little they have, the community is calling for government assistance in this crisis moment in which many children are affected and residents have been unable to work, further exacerbating their situation.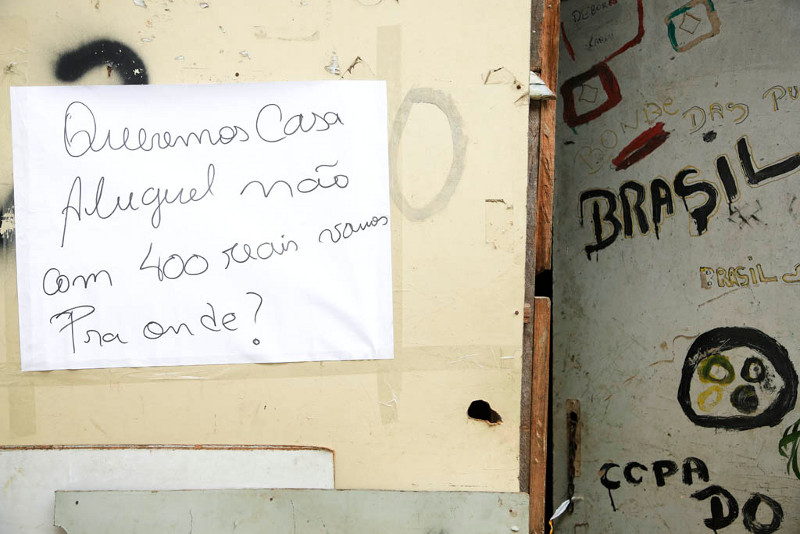 Carlos Eduardo, a laborer and Bandeira 1 resident for two years, lost his home in the fire and hasn't been able to work since as he searches for a place for his family. "They want to demolish without giving us anything. Where are we going to go? Where are we going to live?" He went on: "No one wants to live like this… There are no more tears to cry, nor words to say. It's difficult here."
Maria da Conceição, one of the founders of the community, echoes Carlos' words. As the guardian of her six grandchildren after the death of her daughter in November 2011, she too urgently needs accommodation. She says: "Everyone is sad. People have lived here so long hoping for something better, for a solution to our problems and we don't see any solution at all."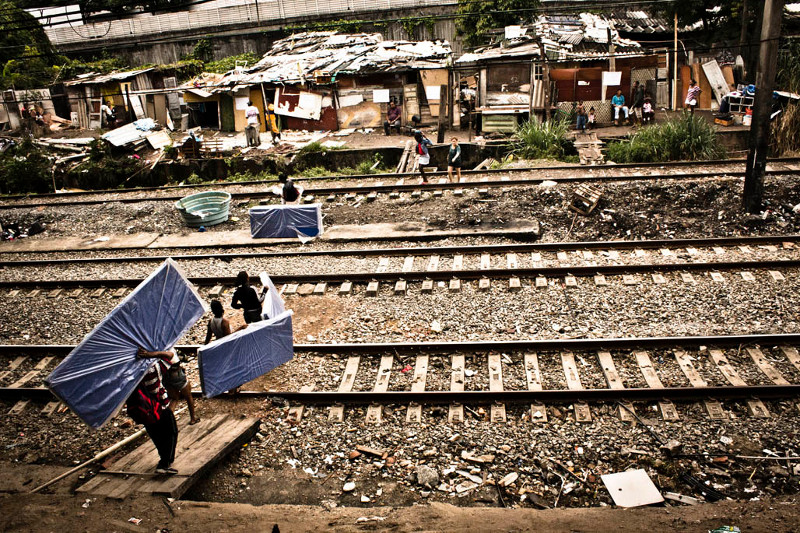 The only solutions offered by the authorities thus far have been shelter accommadation, which residents refuse for fear it won't be secure for their young children and will mean they'll be forgotten, and social rent of R$400 (US$200/month). Agents from the city authorities arrived on the afternoon of the fire to register residents for social rent, however instead of conducting the register in the community as requested by the Residents Association's leaders, agents set up on top of the viaduct. This meant confusion as to who was a resident of the community, with many reporting that people getting off the bus or passersby signed up and Bandeira 1 residents in real need were left without recourse.
Since then, only 21 of the 250 families have received the R$400 sum. However as residents repeatedly exclaim, it is impossible to rent somewhere with this amount as landlords demand two or three months' rent as deposit. For Vice-President of the Residents Association, Marcos Rodrigues Gomes de Santos, this is a major concern: "I'm most worried about housing for people. It's no good giving people a check for R$400 that isn't enough to [find somewhere to] live."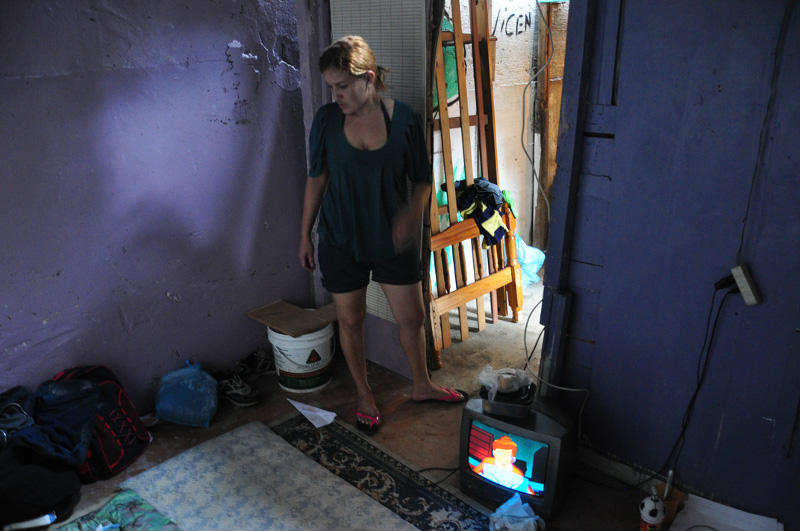 Alternative housing has not been offered, even though the city government is building thousands of units under the Minha Casa Minha Vida federal public housing scheme. In fact some residents of Bandeira 1 have already tried to sign up for the program, which is designed to provide affordable housing for Brazil's poorest families.
Hairdresser Maria Claudia Alves, 27, lost everything except her documents in last week's fire and is currently staying, along with her young daughter, on the mat of a friend's shack. She tells of how she has been registered with the Minha Casa Minha Vida program since she arrived in Rio from the Northeastern state of Ceará four years ago, saying: "There are a lot of people that work, that want to make an agreement with the Minha Casa Minha Vida project, but how? I went to Caixa Econômica [the bank which administers the financing of the program] last year. They asked me for R$10,000 just to enter the project… It's a joke. It doesn't make sense."
While community groups, the church, local creche and shopping mall have been quick to organize donations and support for Bandeira 1, the authorities' response has thus far been inconsistent and wholly inadequate. The Municipal Secretariat of Housing (SMH) has made no appearance. Some residents report that rather than offering aid, some agents have threatened the community with immediate demolition. Maria Claudia also speaks of the armed military police presence: "Everyone is tired and stressed and they come and stay here with these big weapons. For me, this is to intimidate the residents."
Following intense efforts to raise awareness by community journalists, including the photographers whose work accompany this article, a representative of the State government's Secretariat of Social Assistance last night stated that government bodies are aware of the situation and will be visiting the community. In the meantime, residents await, wary of the authorities that so far have showed little interest in their well-being. With sadness in her eyes, Maria da Conceição says, "We're scared they're going to come and demolish everything. We're scared that something's suddenly going to happen to us. We don't know."
Images by Léo Lima, Ratão Diniz and João Lima 
Donations are being accepted at Favela Bandeira 1 – Rua Domingos Magalhães, 750, Del Castilho /Maria da Graça, under the Nova América viaduct. Speak with Kelly, Isaac, Cristiane, or Marcos (residents). Or call (in Portuguese) Léo Lima (9247-5067) or Ivana Baiana (9605-0937).