Last Wednesday December 11, heavy rains devastated large parts of Rio de Janeiro's urban metropolitan region as rivers overflowed, areas flooded completely and landslides occurred on some hillsides. It's estimated that at least four people died and around 6,000 people have lost their home and belongings. The worst affected areas are located in Rio's North Zone and, just further north and outside city limits, the Baixada Fluminense, lower-income regions where the historic absence of the state has been felt in the relief effort as community organizations have mobilized to support those affected, while criticisms of uncoordinated, contradictory and culpable government action abound.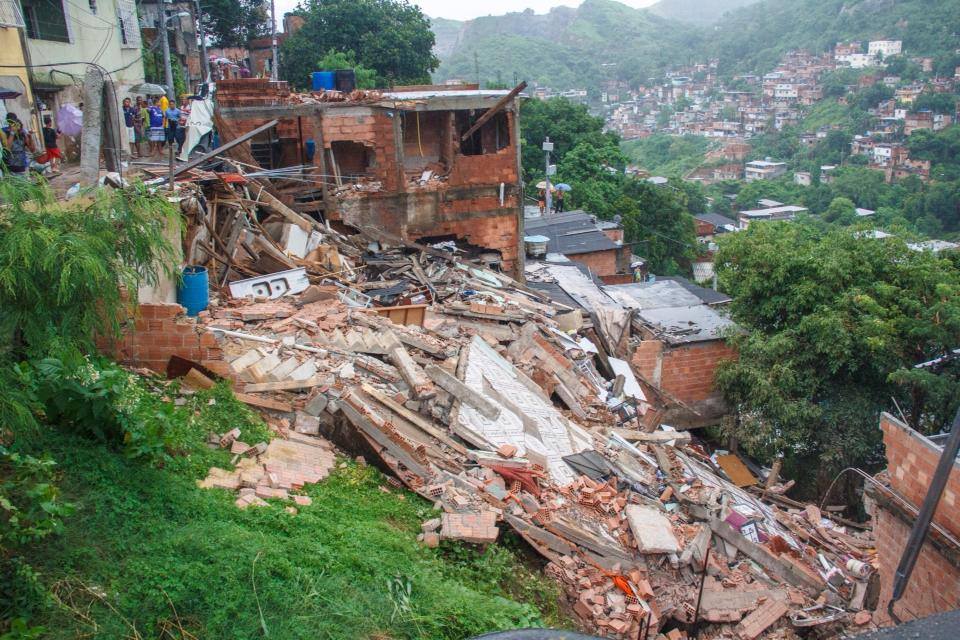 In Complexo do Alemão, one of Rio's largest favela complexes of 13 communities and around 120,000 residents, approximately 400 families were left homeless last Wednesday as hillside areas suffered landslides provoked by the torrential downpours. In a crisis situation of floods, high risk areas, collapsed structures, and hundreds of residents with nothing and nowhere to go, local institutions, neighborhood associations, and community organizations responded immediately to the situation, forming a coordinated network of support.
Local residents, activists, community health agents and local institutions including Roots in Movement Institute, Occupy Alemão, Voice of the Communities newspaper, Reality of Alemão and Verdejar organized within hours of the disaster to attend to those affected, offer support, call for and organize donations. João Silva, social worker in Alemão, explains: "The institutions that work inside Complexo do Alemão are organizing as a network. When donations arrive, we inform [the network] via a circuit email of other institutions what is received, what's missing, what we can offer partners in terms of help."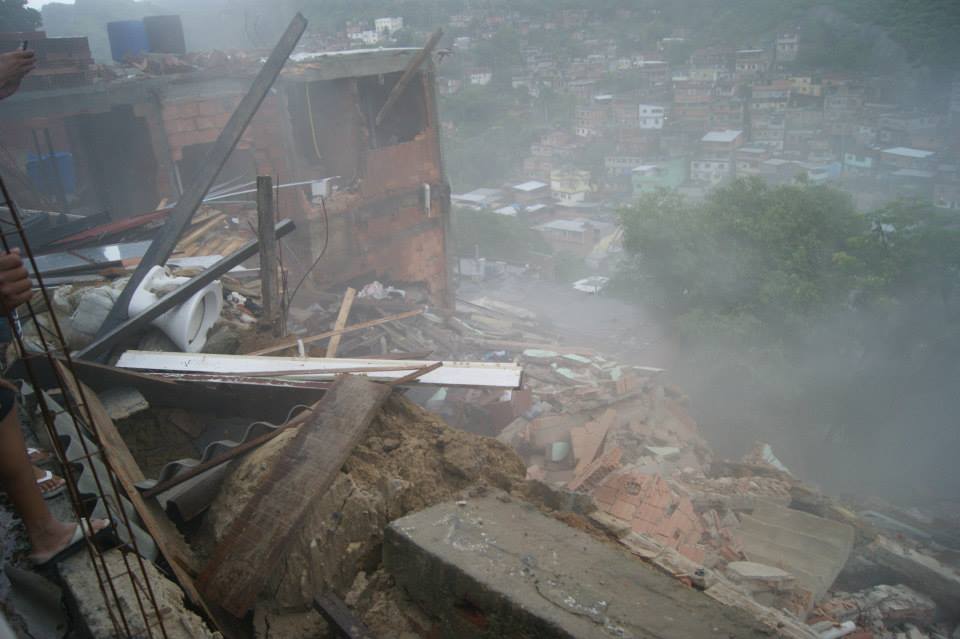 At the same time as organizing internally to receive and distribute donations, Alemão's community organizations have been effective in documenting and communicating the situation in realtime on social networks. Less than 24 hours after the downpour, they jointly launched the Facebook page Together for Complexo do Alemão to "communicate, put pressure, demand and denounce issues related to the recent rains." The page has been used to document the current situation in the areas affected and of those sheltered in the Palmeiras cable car station and Vila Olímpica Carlos Castilho, call for support and donations and demand effective action from the government. On Monday December 16 they posted: "The reality is simple and cruel. We have people at risk. We have people homeless. We have the general neglect of our politicians. If it wasn't for the grassroots union, things in Complexo do Alemão would be much worse!"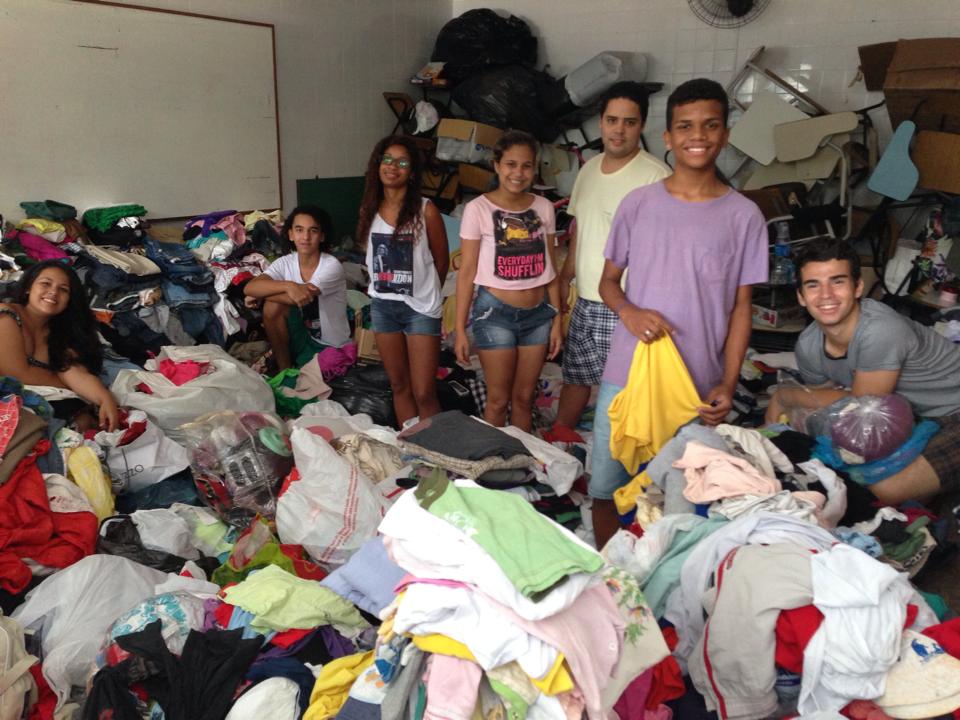 While local institutions have been quick and organized in providing support to those affected, according to those on the ground the official response has been fragmented, uncoordinated and contradictory. For example, representatives from the state Social Welfare Reference Center (CRAS) tell those affected that they must stay in shelters to receive government support available and be able to register for social rent. In contrast, representatives from the municipal Civil Defense have told people to stay with relatives or return to houses considered at risk and not fill the areas serving as shelters. Describing the situation, Silva comments, "The government departments that work in crisis situations aren't able to work in a coordinated way, together, as partners. This is prejudicial to those who are in need of services."
Yesterday, Wednesday December 18, Together for Alemão put out an urgent call for support from the Public Defender's Office to advise on this situation in which people staying in temporary shelters are being pressured to stay with relatives or return to potentially unsafe structures, and for those few who are starting to receive social rent, how long this provision will last and what the definitive solution will be.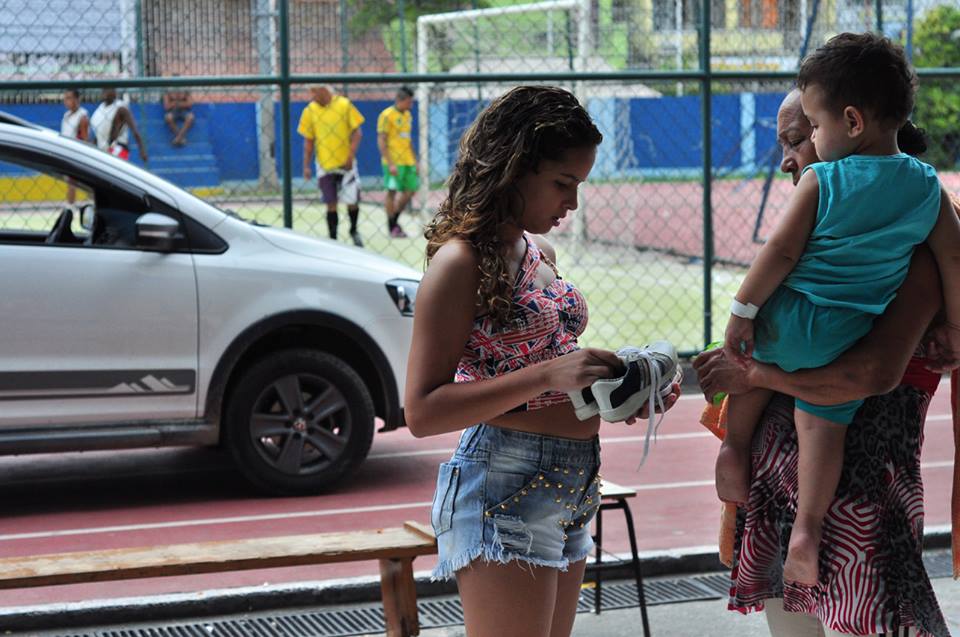 Alongside criticisms over the government response to the rains, residents and community organizations made grave allegations of government culpability in the tragedy, affirming that works under the Growth Acceleration Program (PAC) have created, rather than mitigated, risk. According to local youth collective, Occupy Alemão, "The structure of many houses has been compromised by these works, damaging the soils that started to give way. Residents affirm that they requested engineers look at their residences, but they refused because they had deadlines." They go on to cite that streets that in the PAC project are confirmed as concluded were victims of landslides last week.
Accusations of government neglect in exacerbating, if not directly causing, the worst effects of the rains last week are not confined to Complexo do Alemão. In Nova Iguaçu, in the lowlying greater metropolitan region, around 2,000 homes were affected by the rains with lack of sanitation and water drainage infrastructure and poorly constructed roads blamed for the widespread damage. Back in the North Zone, the Jardim América neighborhood has flooded three times in the last three years, including last week when 20 streets were completely submerged and one person died from electric shock. According to the local newspaper Freedom of Expression, "For residents the villains of this tragedy have names: [state water and sewer company] CEDAE and the City government. They demand explanations of public organs regarding the sanitation works and upgrades executed in the neighborhood, that should have improved the drainage system. But, on the contrary, have impaired the draining of water."
Following a visit to Complexo do Alemão this week, municipal chief of staff secretary, Paulo Pedro Carvalho, emphasized to Agência Brasil that infrastructure investments have been made since the tragic rains of 2010 to prevent damage and drain rivers but denied that it was possible to contain the situation, saying "[Rio] is a city that, evidently, has disruptions because of the rains every year… There's no point imagining that it will rain and not flood the city, that there won't be problems. There will. Whoever thinks we're going to arrive at a point where we won't have disruptions, forget it."
Deeming the problems caused by rains in Rio de Janeiro as inevitable and unsolvable is deeply concerning given that residents in affected neighborhoods across the city and technical experts cite the mismanagement of public works, without public participation, as one of the major causes of floods and landslides. In an attempt to communicate this to the authorities, residents from Vigário Geral, Jardim América, Manguinhos and Complexo do Alemão–all severely affected by last week's rains–will come together today to protest and deliver documentation, videos and photos proving the damages suffered by poorly executed works to the Guanabara Bay Hydrographic Basin Committee. Overseen by state water and sewer company Cedae and with city and state government members, the committee's mission is to "integrate the forces of the Government, Users and Civil Society for regional solutions to protect, conserve and recover bodies of water." In taking the documentation to the committee, residents of affected areas will demand partipation in all phases of sanitation and housing works.
In the meantime, for the thousands across Rio who have lost homes and belongings, the future remains uncertain as they continue to depend on donations and the tireless, coordinated efforts of community organizations and networks.
Please help those in need by making a donation (tax-exempt to US taxpayers) to the community organizations working with those affected via a special page set up by Catalytic Communities specifically on this occasion here.