For the original by Eliano Félix in Portuguese for O Cidadão click here. 
More than 30 families are living in inhuman conditions with fear of eviction in Maré. 
Situated in Complexo da Maré between Vila do Pinheiro and Morro do Timbau, on the side of the Ilha do Fundão access bridge, is a small favela called Mac Laren, named after the small dockyard that used to operate there. For over ten years, more than 30 families have lived here in a degrading and dehumanizing reality. For most people it is difficult to imagine that there are still people living in wooden huts, particularly in Rio de Janeiro, a city that is receiving billions in investment for the World Cup and Olympics but leaves much to be desired with its infrastructure works.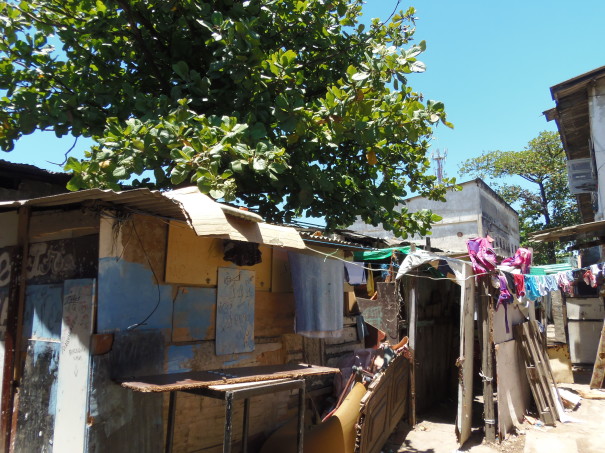 In Mac Laren, there is no provision of electricity, water or sewage. Residents' sole source of water comes from one single pipe. This water is used for drinking, bathing, washing clothes and dishes, however it's not guaranteed to be drinkable. "I had got a job and had been working for five months, but after catching an intestinal bacterial infection, which I believe came from the water, I ended up losing my job and am now unemployed," related Quívia Pamela, a 24-year-old general services assistant.
When a heavy rain falls, the ditch next to the favela fills up and water floods into the houses. When night falls, when it is time to sleep, no one feels secure; the place is infested with rats, cockroaches and centipedes and the children who live there are most affected, many with diarrhrea and stomach pain.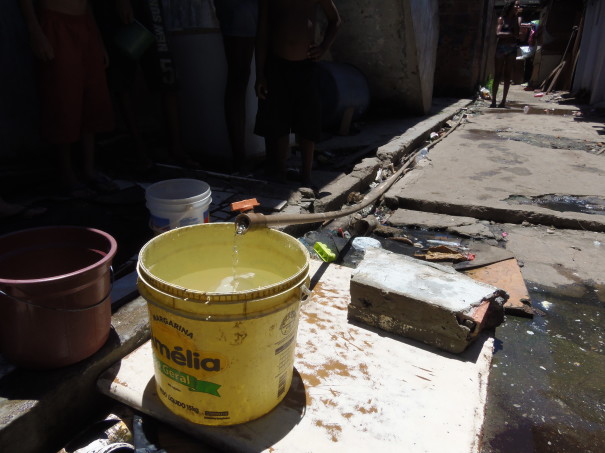 Hoping for a Solution
According to Róbson Borges de Moura, a 39-year-old security guard who is the longest resident of Mac Laren and the community's representative, everyone has registered at the Nelson Mandela Social Assistance Reference Center (CRAS) and the Municipal Social Assistance Secretariat (SMAS). But so far nothing has been done for them. Róbson told us what it is like to live at Mac Laren:
"It feels like we are living in a cave. No one knows we exist."
Osmar Paiva Camelo, president of the Timbau Neighborhood Association, said the ideal solution would be to rehouse the residents in their current location, and that the Association has helped as best they can, providing basic food baskets and residency declarations to those who need them as proof of residency for employment, for example.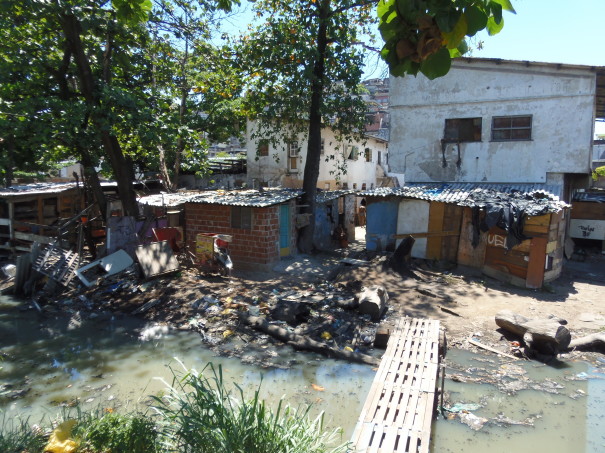 According to Elisabete Figueiredo, a social worker who has been following the situation of Mac Laren's residents, everything that can be done by the CRAS has been: "At the beginning of 2011 we produced reports on all the residents, detailing the individual situation of each one. In that period, all were registered with the Minha Casa Minha Vida housing program (and put on the list for public housing). We also put together a program of special protection and basic protection, where we retrieved personal documents, including school and professional qualifications among others. All documentation regarding housing was transferred to the Municipal Secretary of Housing (SMH)."
Residents affirm they are afraid of being evicted; none of them have another place to live. The situation of these thirty or so families is inhuman and all have been demanding improvements to the site for years, or at the least to be relocated to a place near where they currently live with better living conditions. It is unacceptable that they should still be living in such conditions.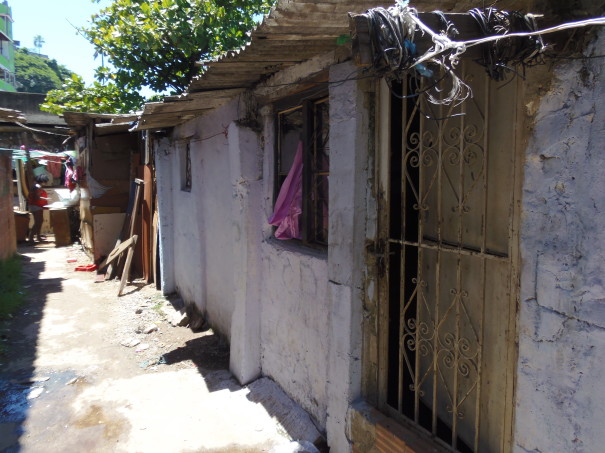 The O Cidadão newspaper made contact with the Municipal Secretary of Housing (SMH) but in an email response they said it is the Municipal Secretary of Social Development (SMDS) that takes care of the registration of residents. We therefore made contact with SMDS, but as of the date of publication have yet to receive a response.