Clique aqui para Português

This is the second in a three-part series on the Imagens do Povo photography collective. 
"I think the greatest lesson of a documentarian is to be a link of sympathy between yourself, the person you photograph, and the person who receives the picture." – Brazilian photo-documentarist João Roberto Ripper
Based in Maré in Rio's North Zone, the Imagens do Povo (Images of the People) photography collective and school for popular photographers prioritizes the idea of practicing photography as "an act of fellowship." While the first article in this series highlighted 'activist-reporter' photographers, this article features 'archivist-documentarian' photographers who focus on the preservation of memory and celebration of everyday life, examining the daily and festive events of the community with less regard to extraordinary disturbances such as mega-events and army occupation. Despite this proposed categorization of the photographers, traits of the 'activist-reporter' and 'archivist-documentarian' approaches can usually both be found in each photographer's works.
The Archivist-Documentarians: 
Paulo Barros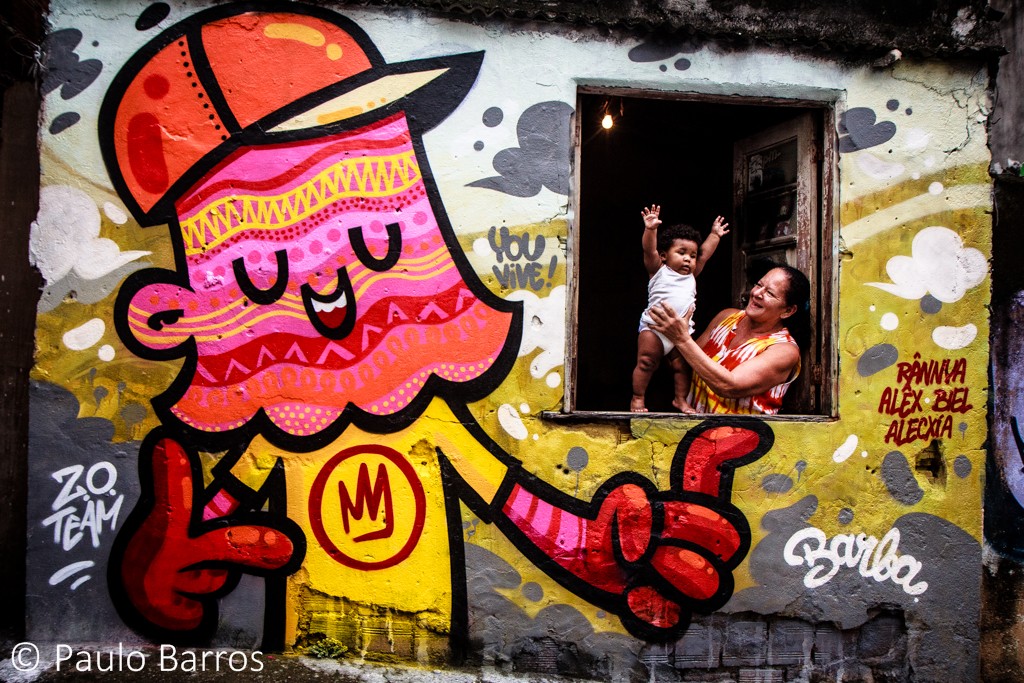 Maré photographer and filmmaker Paulo Barros graduated from Imagens do Povo's School for Popular Photographers in 2009 and the Photography Educators program in 2010. He documents the rock music scene of Maré, producing videos and following tours of bands from Maré such as Canto Cego and Banda Algoz as well as international bands. Barros' works were featured in the Caçadores de Sonhos (Dream Hunters) exhibition, the inaugural show at Maré's permanent art space Galeria 535. He's also a member of the Favela em Foco collective.
Imagens do Povo taught Barros "as much about ethical and political issues as about photography," he states in a interview. "Photography can also serve to expose what's good about [favelas], not just the violence and the [drug] traffic that we're tired of seeing." Barros has high regard for "the political role, the most engaged part of human photography," which he sees as "thinking critically" about favelas and denouncing issues. But of his own work, he explains he "[does] this a bit differently, more focused on the art itself."
Both his Flickr and personal portfolios prominently feature music, art and urban sports—including BMX, skateboarding, graffiti, and break-dancing, among others—together with coverage of daily life and social events. Barros documents "graffiti along with other hip-hop elements," as well as "something very specific to Maré, which is its rock music." Whereas dominant portrayals of favela culture only feature funk, pagode and samba, in Maré "one can find a completely different reality," Barros affirms. "There's immense diversity, plenty of artists in all areas, and many, many musicians playing rock." His work isn't just about "accompanying art and culture in Maré, giving support [by] taking pictures at shows and disseminating," but it's also about building and celebrating "networks, with everyone being friendly and supportive, chasing after [each other] with talent, struggling, making things happen."
Check out Paulo Barros' work on Flickr.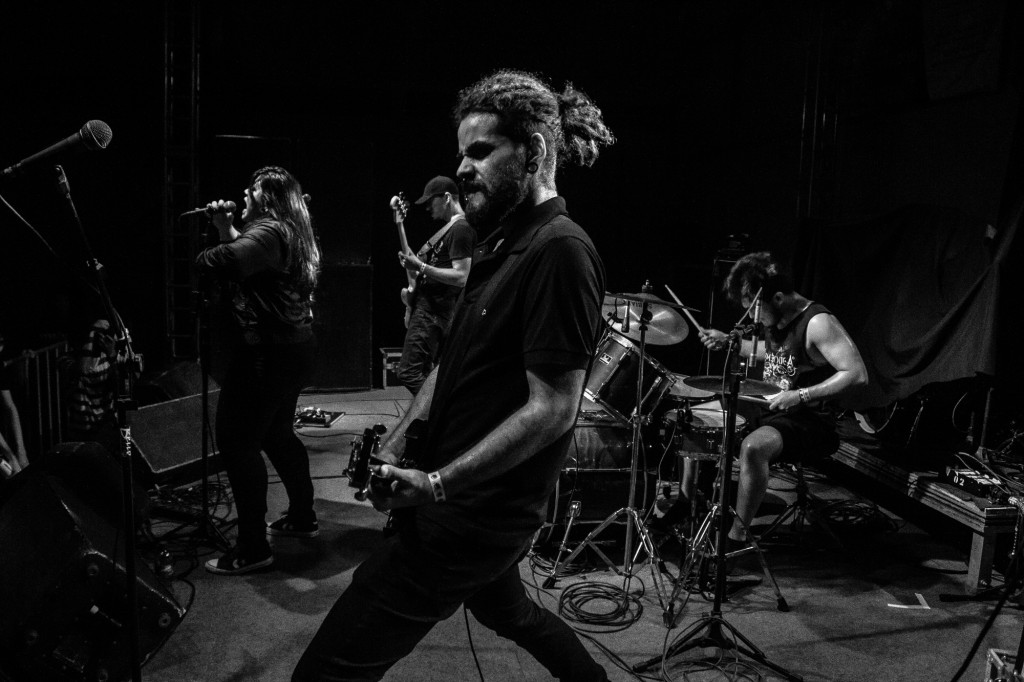 Monara Barreto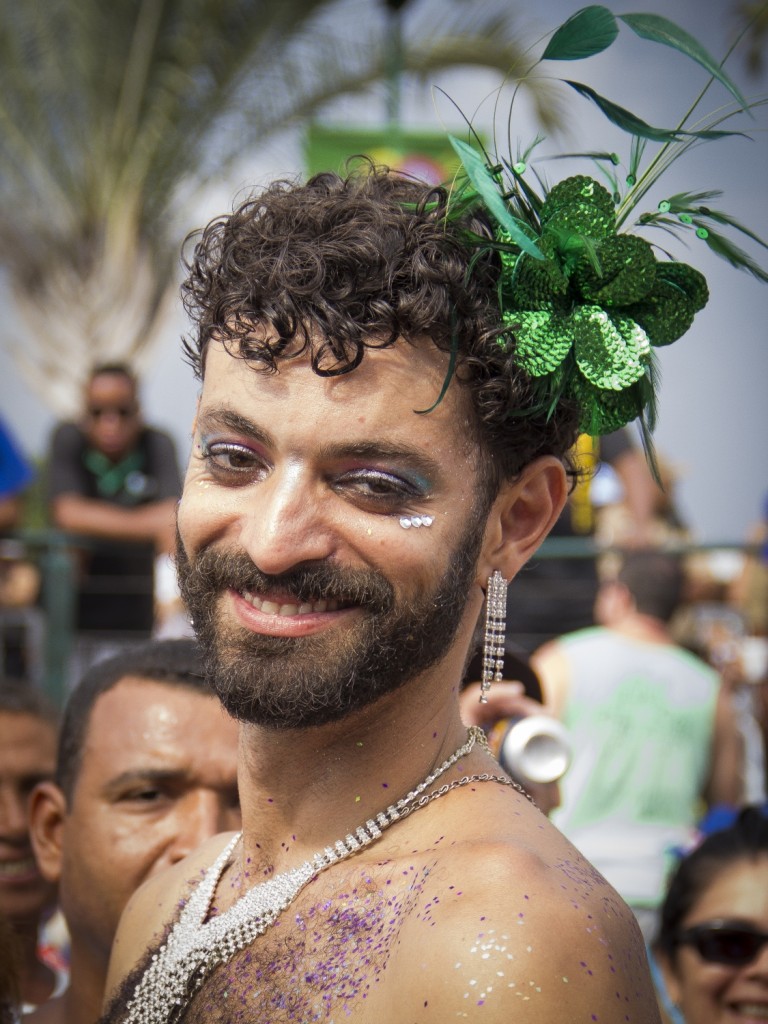 A resident of Complexo do Alemão, Monara Barreto graduated from the School for Popular Photographers in 2009 and currently manages Imagens do Povo's database while studying Library Studies at Rio's Federal University (UFRJ). From 2008 to 2009, Barreto took part in the workshop, 'PAC Memories,' which documented the outcomes of the Growth Acceleration Program (PAC) in Alemão favelas. She's also part of the Favela em Foco collective.
Barreto explains that she is motivated by her "interest in organizing memory, and in preserving the memory of not only Maré, but all spaces." The Imagens do Povo database she manages is "quite specific. It focuses on popular spaces and festivities. It's a type of archive that many image databases don't have—it has access to many different places, records their images and brings them to an audience."
As a resident, she's aware of the stigmatization of favelas by the mass media and was always asking: "why aren't the other sides of favelas shown?" She has documented Rio's North Zone graffiti scene, always with the aim "to show the side [outsiders] aren't used to knowing." She believes favelas and popular spaces are "not integrated parts of the city, but still part of the city." Through photography she deals with the historical inequalities and challenges media that still "separate favelas from the city."
Check out Monara Barreto's work on Flickr.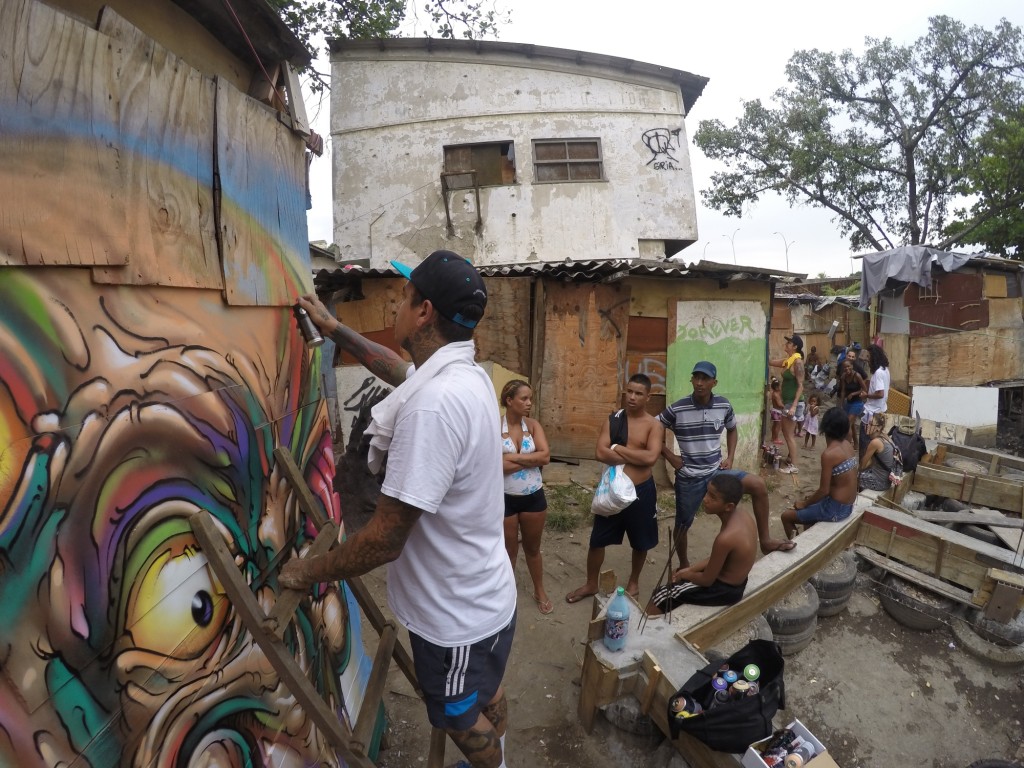 Ratão Diniz
Ratão Diniz trained at the School for Popular Photographers and is also a member of the Favela em Foco collective. Since 2007 he has worked on the Revelando os Brasis (Revealing the Brazils) project for the Ministry of Culture. His first photography book, Em Foto (In Pictures), is a collection of images, testimonials, interviews and reports from places, people and events throughout Brazil.
In an interview Ratão expressed that he is intensely determined to "take pictures, get to know places and people, tell [their] stories, making something that would contribute to society in some way." He likes "thinking of photography as a cultural and political activity, rather than work." His photography may have a political component, but he says "it's not a denouncement, or let's say that it is… but it's a denouncement by showing the beauty, the beauty of favelas!" Showing beauty, happiness and good-will regardless of social or geographical context is the key to countering stigma. 
"I consider myself a favelado since the 'favela' is a plant from the Bahian sertão (rural hinterland), which resists the intense cold and heat of that area. So, my friend, just like that plant, I believe I resist the climatic diversity of being a human and the climatic diversity of the environment. This diversity is so complex! We are—we have to be—favelados to live in the madness that is the contradictions of our lives."
According to Ratão, "photography only strengthens the [favela] identify." As a result, Ratão "never denied his origins, his history," but has revered them and used them in the fight against discriminations and bias.
Check out Ratão Diniz's work on Flickr.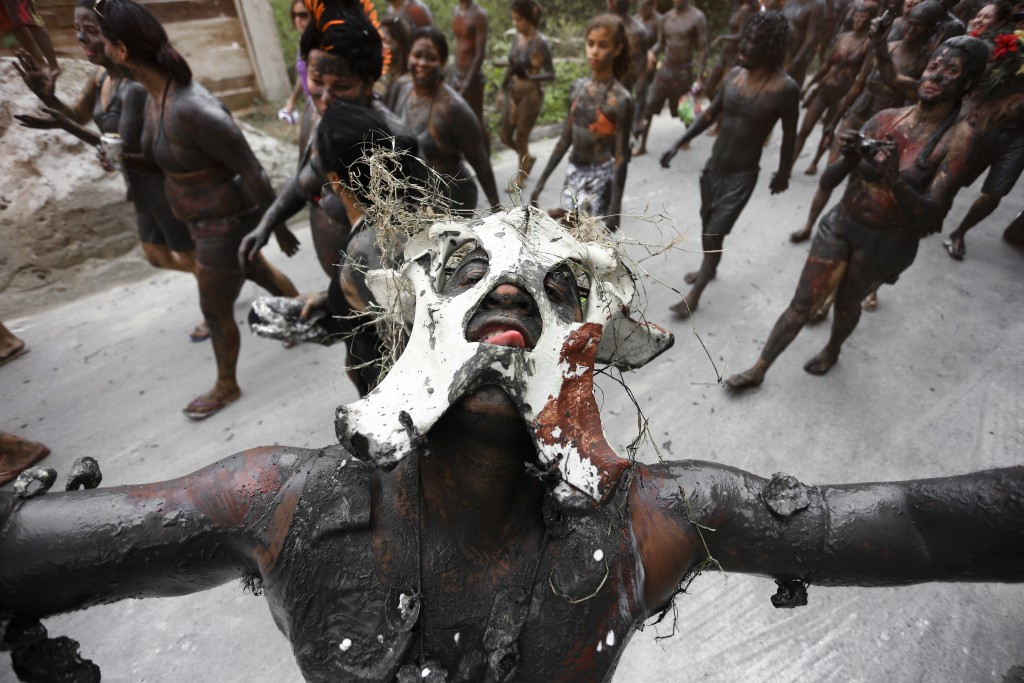 Francisco Valdean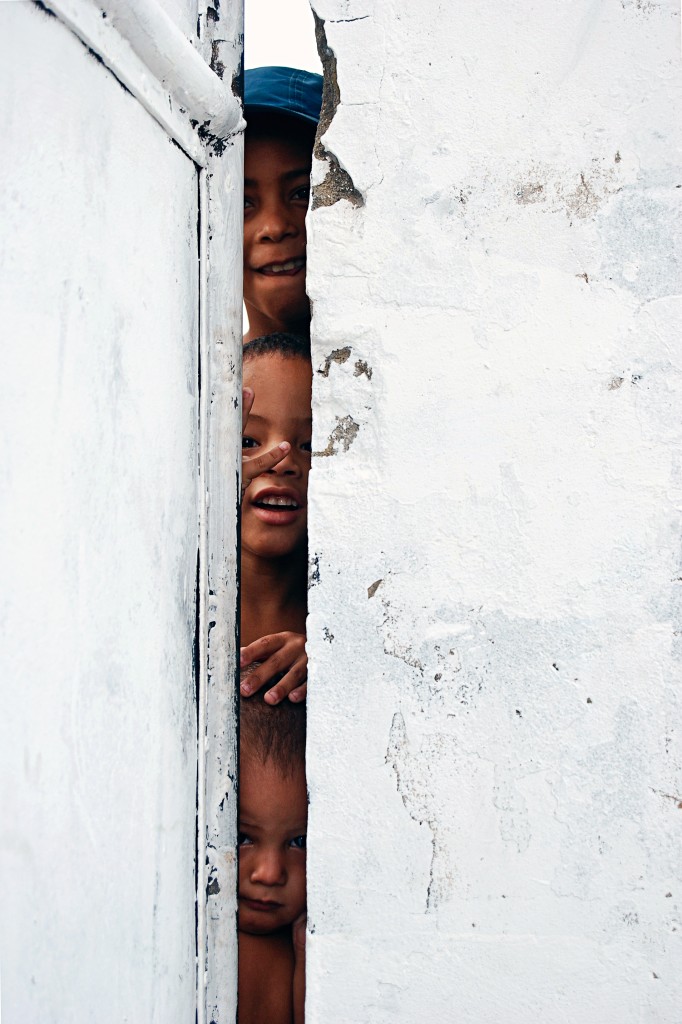 Among the first generation of Imagens do Povo photographers, Francisco Valdean graduated from the School for Popular Photographers in 2004 and is currently an art educator and blogger with a Social Science degree. He also coordinates Imagens do Povo's image database and gives classes on web content production. Since 2007, he has posted pictures and texts about cities, especially Rio's favelas, on his blog O Cotidiano (The Everyday).
"When the issue of [army] occupation [in Maré] arose, a friend proposed we organize some activities," Valdean recalls in an interview. "So I replied: 'Honestly, I think… I'd really like to ignore it!'" He has always "maintained that the favela is not 'another city,' it's also part of the city." Therefore, he decided not to "lose time over this damned militarization," explaining: "I almost despise this reality, so I decided not to document any of it." To document this militarization of space would be to "enter the area of photojournalism," which he believes inherently approaches the favela from the point of view of "violence and catastrophe, always in those moments when everyday life is interrupted."
Still, the occupation of Maré by the army "wasn't a total rupture." Valdean believes the favelas' "most pulsating life didn't change!" He works to fill the gap of "130 years of visual memory lacking cultural activities and celebrations," which has "[ignored] an important part of life in favelas." Above all, Valdean seeks to capture "life in its most complex and complete moments."
Check out Francisco Valdean's work on Flickr.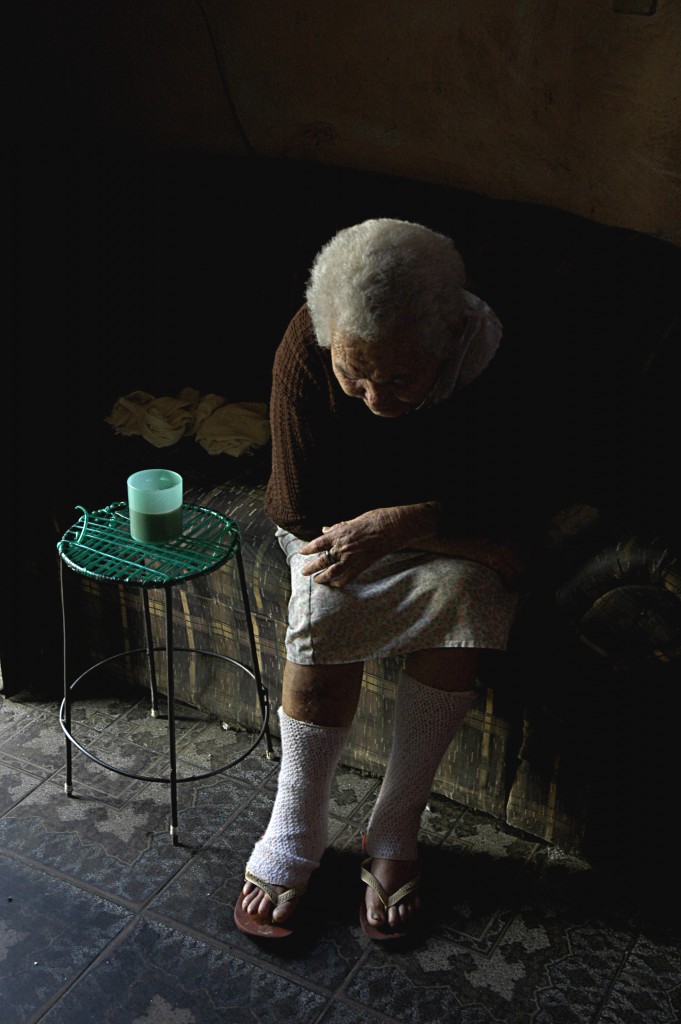 Andrea Cangialosi holds an International Masters in Sociology from the universities of Freiburg, Buenos Aires and Bangkok. This series is based on his research as a reporter for RioOnWatch and fieldwork for his thesis Vida Pulsante: Rio's Mega-Events Footprints, Oppressions and Resistances in Maré Favelas as Pictured by Imagens do Povo Photographers.