For the original article in Portuguese by Nemora Lisboa published in Viva Favela click here. 
Seeing the city from high up is one of the main reasons tourists visit Rio de Janeiro. Many favelas in Rio have the most privileged views of the natural landscape and other beautiful spots–and this significantly influenced the increase of tourist visits to these areas. To regulate the situation, Councilman Célio Luparelli proposed bill No. 1599/2015 to the City Council which aims to make some favelas Areas of Special Tourist Interest (AEIT) meaning that, in practice, these locations would be subject to a specific urbanization regime and tourism regulations.
In total, 21 communities are included in the project: Andaraí, Borel, Cantagalo, Complexo da Penha, Complexo de São Carlos, Complexo do Alemão, Formiga, Mangueira, Morro da Babilônia, Morro dos Prazeres, Morro da Providência, Pavão-Pavãozinho, Pereira da Silva, Rocinha, Salgueiro, Santa Marta, Tabajaras, Tuiuti, Turano, Vidigal and Vila Kennedy.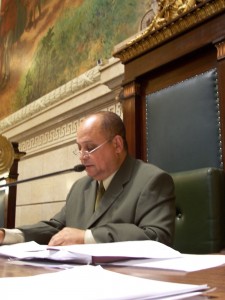 Luparelli was motivated to develop the project after reading negative reports in newspapers about guided excursions by agencies that don't belong to the communities. The councilman states that favela residents often call these trips "safari tourism."
"They're not community businesses and they don't have the slightest concern for the local culture, history, or artists. They come in like it's some kind of curiosity, like they're going into a zoo," he explains. He also highlights the fact that supporting local trade is not encouraged on these tours. "They pass through to see some kind of degradation, to see misery and disgrace, and then they leave without any form of interaction with the local culture."
Luparelli further states that these issues had been discussed and debated previously with principle stakeholders and representatives from the Solidarity Tourism course at Rio's State University (UERJ), the site Entenda Favela, Rio+Social, UniRio, Fundação Getúlio Vargas, Rocinha Original Tour, Central do Complexo do Alemão, Sebrae, Contur (Network of Tourist Connections in the Favela), among others.
Luparelli points out that if the project is approved, the training courses provided by the City government will be developed and founded using community tourism models: "I think that it's a project that has everything it needs to succeed," he affirms.
Local guides agree with the measure
Thiago Firmino, local guide in Santa Marta, participated throughout the process of producing the proposal. He affirms that in principle the idea of the law is great but it's necessary to be careful to ensure there is always cohesion among government, tour guide and local guides' interests.
"They need to strengthen the industry without the interest being in charging for fees and certifications etc. They need to improve things, but they need to improve the things they don't do. Sebrae [an institution to support small and micro businesses] does very little. You see, they talk so much about tourism, but they don't have a language course good enough in Sebrae for local guides," complains Thiago.
According to Fabiana Xavier, analyst at Sebrae in Rio de Janeiro, there is support for community business managers. "We don't train for one particular role. We don't have the competence to do this. We work with an already existing business. We speak with the employees of the locale but we don't offer any language courses," she explains.
Resident of Santa Marta and language interpreter, Dilan Gutierrez, agrees with Thiago's point of view and wonders if there wouldn't be a distortion of the central objective of strengthening community tourism. "What shouldn't happen is abandoning tourism initiatives inside the favela and strengthening those outside."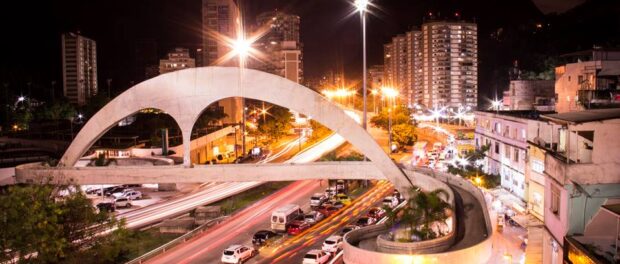 Elias Duarte, owner of tourism agency TouRio and director of CONTUR, supports the regulation project. "It's great because it promotes the local guide. This is what companies should respect and protect but they don't." The Network of Tourist Connection in Favelas (CONTUR) is made up of guides with credentials from the Ministry of Tourism. According to Duarte, communities have many formal guides and local guides with credentials. "Formal guides are authorized to accompany tourists inside and outside the community. Up until now though, local guides can only accompany visitors inside the community."
Gilmar Lopes, coordinator of Tabritur offering tours in Tabajaras and Cabritos, believes the proposal is a valid initiative. "I think this proposed law is a great initiative since it will help community residents. We are becoming qualified to receive and welcome tourists and Rio de Janeiro residents in our favelas! When you take part in a tour guided by local residents, naturally the community, the tourist and our city will benefit from the quality, products only we know about and are safe for tourists. Generating income and opportunities!"
In contrast with Thiago, Gilmar defends Sebrae as a partner. "Sebrae is a great partner, although they have their limits. We need other partnerships to work with to help us promote our products abroad and to incentivize the local market."
Lopes believes there isn't negative interference by government bodies. He observes, however, that more resources are needed for local commerce to flourish. "We need more support and positive intervention from the government to guide us and help promote our project."
The proposal is awaiting consideration by the Justice and Drafting Commission. It is expected to be voted on in the first quarter of 2016.