For the original article in Portuguese by Henrique Pio Barbosa published in Voz das Comunidades click here. 
Rio de Janeiro is the city with the most favela residents in Brazil. These communities have always had their own identities; they are given value by those who live there and are full of creative people. Human beings are always creating new ways to survive; just look at the cars, vans and motorbikes negotiating the narrow streets, alleys and lanes. Favela residents can create their own routines, whatever their living situations are like.
Complexo do Alemão, in Rio's North Zone, is one of the favela complexes with the most motorbike taxi–known as moto-taxi–stations in and around the community. Every moto-taxi driver has different working patterns and hours, meaning the moto-taxi service functions 24 hours a day. Luciano Souza, one of the longest serving moto-taxi drivers working in Bonsucesso, speaks about his life in this line of work. He talks about how his day-to-day routine is very different from most other people's, working around nine hours a day, Monday through Saturday.
Many drivers have a second job to boost the family income and very few are doing the job for the fun of it. In Luciano's case, however, it is his only job, since it provides enough money to support his family. However he says that merely transporting residents around the community doesn't bring in enough money and therefore he has a few professional contacts that call him for taxi jobs in other places too.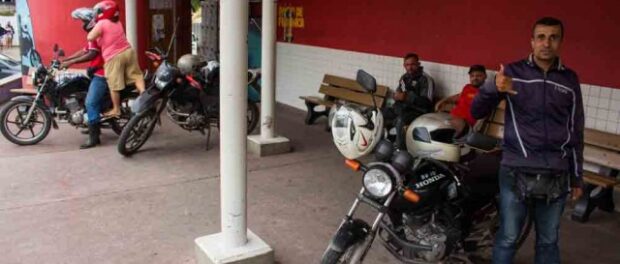 Beyond the community
This profession is an important one: most moto-taxi drivers have made journeys to other regions within Rio de Janeiro State, including places like Manguaratiba, Cabo Frio, Petrópolis, Nova Iguaçu and beyond. At 56 years old, Selma Crispino says she doesn't waste time with buses, traditional taxis or other forms of transport. She has her own business in Nova Brasília (one of the communities that make up Complexo do Alemão) and travels around the entire state of Rio de Janeiro by moto-taxi, making deliveries. In her case, one of the furthest places she has traveled to using this form of transport was Campos, some 250 kilometers from Rio de Janeiro.
Records are kept of all moto-taxi journeys in order to ensure that customers get a fair deal, but this does not prevent customers from requesting a specific driver. Drivers and passengers organize amongst themselves.
Fares
Some people ask how changes to fares are worked out. This very much depends on the moto-taxi station. Having worked in the same place for nine years, Luciano says that fares are calculated based on changes to public transportation fares. They also use common sense, charging an appropriate amount for those who just want a quick ride home or for a journey to a place nearby. The lowest fare is R$3 (US$0.75).
Prejudice
One of the things that differentiates moto-taxi drivers in Bonsucesso from those in other places is that they don't use the moto-taxi vests used by other drivers because there's a lot of prejudice against the profession. The Bonsucesso drivers frequently take passengers to other neighborhoods and cities in Rio de Janeiro State and it is during these journeys that they suffer from discrimination. When they wear a vest identifying them as a moto-taxi driver on journeys outside the favela they can feel the bad looks they receive from the rest of society and often get pulled over during roadblocks set up by police.
"Society thinks that the moto-taxi drivers are the guys that carry good-for-nothing types, carry drugs, cause trouble. But that's not true. All professions have corrupt elements, be they policemen, politicians or taxi drivers. There are some guys who do the wrong thing, but there are also those of us who are good professionals too," says Luciano.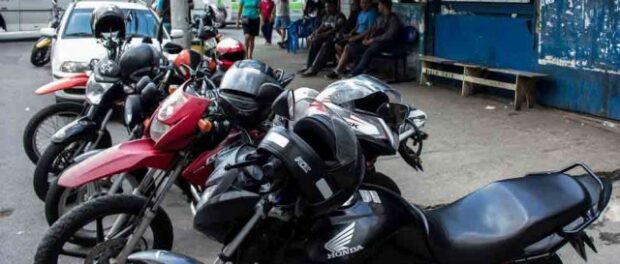 Safety
Many moto-taxi drivers prefer to take passengers on journeys outside the favela due to security concerns, since they never know what might happen when they take someone inside the favela. The most common problem incidents reported by drivers include taking a resident into the favela and meeting with a shootout on the way back, meaning they have to change their routes, or being stopped by police during their journey. Young men end up in this job through many different channels and most of them do it because they need the income to support a family.
Insecurity is also felt by some passengers. "I hate motorbikes. I walk around the community and I don't use the taxis. I'm scared. They aren't safe at all; when I see some of the young guys driving so fast I am terrified. I don't have anything against the profession; it's just a personal thing," says Sandi Silva, 23 years old.
Regulation
In July 2009, the Brazilian Senate approved a law that allows moto-taxi drivers to work freely, within some established parameters, but authorization depends on individual city governments.
In São Paulo, the motorbike delivery union is against regulating the moto-taxi driver profession. Interviewed by the Estadão newspaper, Gilberto dos Santos, representing the union, said that regulating the profession in São Paulo would represent a "massacre." "If we (motorbike delivery workers) are already finding it hard to make ends meet, imagine what would happen if the number of motorbike taxi drivers doubled. It would cause a headache."
In Brasília, it is no longer possible to work illegally as a moto-taxi driver. As of February 2014 regulated motorbike taxi drivers can circulate freely throughout the capital city. The regulation of this profession has had big benefits.
But whether or not the profession is regulated does not have much impact on other negative consequences linked to motorbikes as a mode of transport, such as lack of safety.
Passion for the job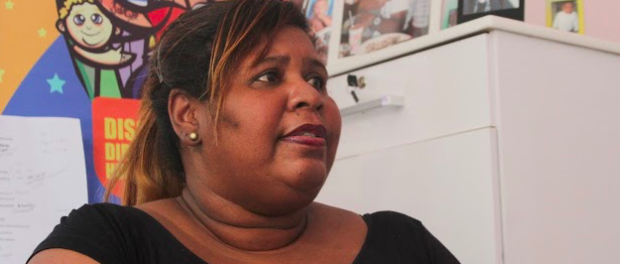 Many mothers consider motorbikes to be a threat to lives because of the lack of protection. Even so, this form of transport is generally seen to be preferable in many situations as it can get around the traffic and is efficient and quick. Motorbikes are therefore contradictory vehicles.
Caio was passionate about motorbikes, so much so that a friend of his, King, taught him to drive one at the age of 14. Caio's mother, Denise de Morais, was shocked when she found out her son had learnt to ride a motorbike. Despite her protests, she gave in to her son. Years later, he started to work as a delivery boy for her and later became a moto-taxi driver.
According to Alberto Beto, one of the longest serving drivers at the Joaquim de Queiroz station, "to go up the hills on a motorbike, to work on a motorbike, it's got to be in your blood."
Pacification
Alberto, known as Betinho where he works in Grota, one of the favelas within Complexo do Alemão, declares himself impartial when asked about the Pacifying Police Unit (UPP). His main goal is to maintain his income in order to support his family. Four years ago, the Grota moto-taxi station was renovated using funding from the government's Growth Acceleration Program (PAC), with authorization from the mayor's office. The area now looks a little like the famous walkway along Copacabana beach, a different visual for the area.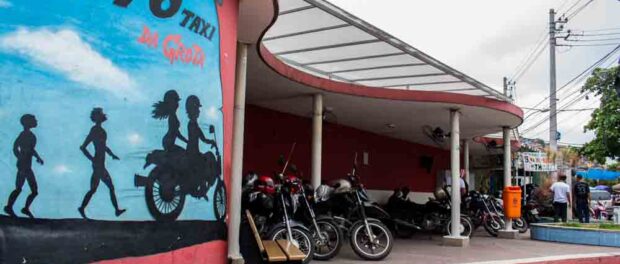 Denise says that her son spent six years working as a motorbike taxi driver, but had several problems following the installation of the UPPs in Complexo do Alemão. One example was when a policeman prohibited her son from driving through the streets. She went to see the policeman to ask him a question: Would you prefer him to be working as a moto-taxi driver or to be thrown into the world of drug dealing? After this, Caio continued to work freely throughout the favela complex.
Union
Having driven a motorbike for for 33 years, Betinho highlights the respect and care needed when riding this form of transport, since the risks are large. After dropping a passenger at their destination inside the favela, the return journey is risky even with protection. In all his years on the job he has seen many accidents, mostly due to lack of attention and care. He is always trying to make moto-taxi drivers aware of the need for caution on two wheels.
During a protest taking place in Complexo do Alemão in 2014, Caio was shot dead while working. Denise, his mother, talks about how united the drivers are. Proof of this was when groups of moto-taxi drivers attended Caio's funeral and then drove in a long procession down Estrada do Itararé, one of the main streets in Complexo do Alemão, shortly afterwards.
Challenges
The biggest challenges are when someone's starting to ride a motorbike and taking up driving as a profession. It's a dangerous choice, even when all due care is taken. The uncertainty of this form of transport means that moto-taxi drivers take extra care since, after all, their mission is to transport lives. Prudence is therefore indispensable.