Carina dos Santos Domingos lives with her daughter and two-year-old granddaughter on one of Pica-Pau's main roads. Their humble home was built on the top of a small hill right by the road. Her family is one of several in Pica-Pau currently living in precarious homes at risk of collapse should a large storm result in a landslide.
The favela, located in Cordovil in Rio de Janeiro's North Zone, has historically been neglected by the government. Although it was selected in 2011 to receive significant investments through the City's lauded Morar Carioca favela upgrading program, the program has been largely abandoned across the city and promised projects have not been delivered in Pica-Pau.
Carina's struggle began about two years ago when, after heavy rain, a layer of earth on the hill between her home and the road got washed down. That was the first time Carina contacted the city's Civil Defense department. Officials came and confirmed the danger of the situation: Carina's house was literally on the verge of collapse. The officials assured her the City would take the necessary measures to secure it and ensure her safety.
Over the last two years Carina has repeatedly contacted the City, but apart from a few further visits from the Civil Defense, nothing else has been done. "They don't resolve anything," she says.
Each time she calls Geo-Rio, she is told by the operator to wait until somebody contacts her. But nobody ever does. This sustained treatment has shaped Carina's understanding of how government officials see residents of communities like Pica-Pau: after recent calls with both the Civil Defense and Geo-Rio she said: "I spoke [with them], yes, but they don't think I'm important… My voice doesn't matter at all to them."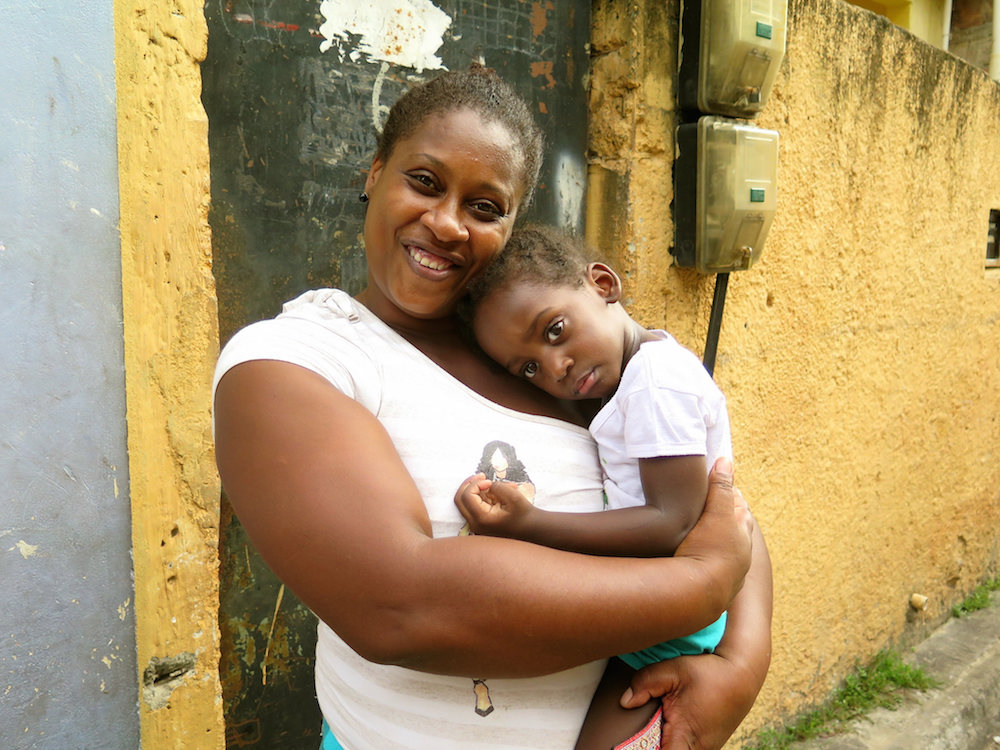 Carina supports her family by delivering newspapers at night and lacks the resources to move elsewhere or to hire an engineer to stabilize the sliding slope. Since those first conversations two years ago, she has had no choice but to rely on the authorities and wait.
She believes she's lucky, since according to the Civil Defense technician only one part of the house is at risk of collapsing. Every time heavy rain falls, the whole family stays in the "safe" part of the  house until the storm passes. Carina reports she "can't work properly because [her] family is inside a house that could fall at any minute."
From time to time engineers and city officials talk about Morar Carioca investments finally arriving in Pica-Pau, dangling hope in front of residents and then pulling it back without explanation. Most recently, the City scheduled a launch event for the program in Pica-Pau for April 9. The event was canceled on April 8 and has yet to be rescheduled.