Around 75 teenagers and young adults from Rio de Janeiro met on April 6 at the Casa da Juventude (Youth House) in Central Rio to discuss youth interactions with public policy in the city. The public discussion was introduced by activist and Casa da Juventude collaborator David Miranda and member of Casa da Juventude's communications team Luna Costa.
"The city isn't made for young people," said Miranda. "It's a city that is divided in various ways, and we need to talk about the different privileges that some people have in our society so that we can create a city that is for everyone."
Attendees split into three groups to discuss areas that should be targeted by urban planning policies to create a more youth-friendly city. Debates focused primarily on youth marginalization both geographically and politically, as well as LGBT youth rights in the city, and access to public services and information.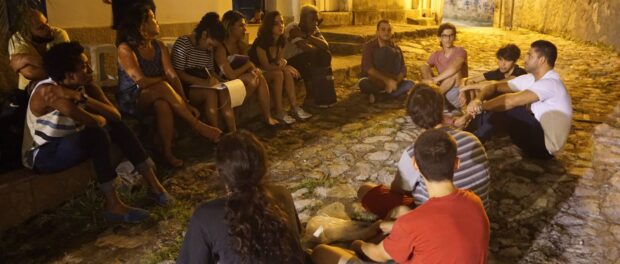 Costa emphasized that Brazilian youth have broad legislative rights that are tailored towards them, but that these rights can be obscured by the ways they are implemented in an urban environment.
"Young people only want the delivery of rights that were always theirs," she said. "The city permeates all of our rights like mobility, health, education, women's rights, and race.
"It is the city's youth which suffer most from a lack of access to these rights, and youth too which will suffer most from a lack of public policies tailored towards their needs."
Participants argued that despite being seen as one of the most "gay-friendly" cities in the world, Rio de Janeiro only has certain spaces that are safe for its LGBT population. Many implied that expressing differing sexualities or gender identities in the city's peripheral areas could pose risks to their safety and quality of life, and suggested a need for greater political representation as well as enforcement of anti-discrimination policies in marginalized areas.
The difficulty of asserting rights within marginalized spaces was also discussed regarding the right to protest. A group of young adults from Campo Grande in the West Zone said the process of protest and reform is often more difficult in Rio's peripheries, as it faces opposition both from higher bureaucratic levels of the City and opposition on the ground from militias operating in that area.
Some also argued that fighting for minority rights in Rio's peripheral regions is an uphill struggle, as many citizens in such areas have a greater overall need due to being neglected by both public policy and law enforcement. Participants used this context to debate the merits of setting examples, by using certain areas of the city to form "symbols of resistance" that could lead the way for more geographically vulnerable areas.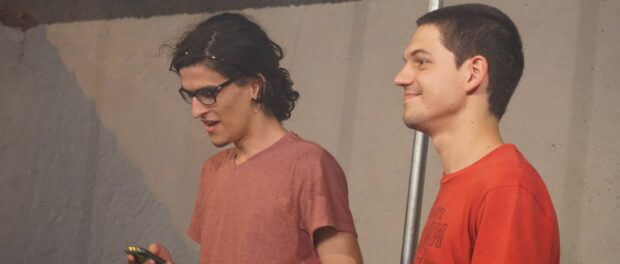 Attendees also said that the city's public transport and other services such as healthcare and education were not as accessible as many young adults needed them to be. Marcella Lisboa, Casa da Juventude's cultural producer, argued that city residents pay for public services that are least accessible to the marginalized populations most in need of affordable services. With proposed cuts to public education facing student opposition both in Rio and São Paulo, participants voiced the opinion that "public education has never been a priority" for Rio's municipal government.
"Education is a right, not a privilege," said one attendee. "We need to fight against this myth of the individual overcoming their circumstances, and think instead about how to change the system so that youth can access their rights."
Closing the debate, Juntos! activist Daniel Ribeiro highlighted the importance of beginning discussions and actions on youth rights immediately, after several years of young people's rights being pitted against mega-events by the City's governing bodies.
"Rio is a compliant city when it comes to mega-events," he said. "But each time yet more youth rights are left on the sidelines."