The six month-long suspension of Complexo do Alemão's cable car was announced on September 14, in between unrelenting police operations in the North Zone favela complex. The cable car will not run again until 2017, which Rio de Janeiro's state transport secretary says is due to an "atypical wearing down of traction cables," discovered during a routine inspection. According to the secretariat, it will take six months to manufacture, deliver and install the new parts required.
Residents in Alemão were quick to voice their disappointment over social media. Local artist Mariluce Souza said, "Does anyone know why they've taken away all of the cable car gondolas? Serious lack of respect for residents!"
Facebook users commented on a link posted by community news site Voz da Comunidade detailing the suspension. Anna Carollyna Santos raised concerns over faulty cabin doors, "strange noises," doors opening and cabins that "swung more than normal, as is if they were about to fall."
Other commenters used the occasion to dispute the cable car's usefulness to residents. Jeferson Oliveira Don called the cable car "financially unsustainable," while Luiz Pinheiro said it benefitted "less than 10% of residents."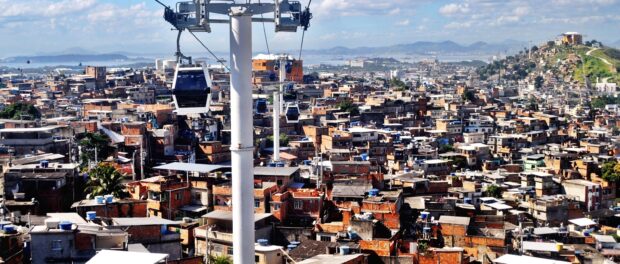 This announcement came after several days of Military Police operations in Alemão aimed at arresting drug traffickers hiding in the area. On the morning of September 9, local media collective Coletivo Papo Reto reported that residents awoke to bullet holes in their cars and homes because of a shootout occurring during the night. There were further reports of intense shooting between midnight and 2am in Alvorada and Nova Brasília on September 11.
Directly following the cable car's suspension, police operations in the area resumed and intensified. On the morning of September 15, Military Police began an operation that led to three days of continuous shooting, with residents unable to leave their homes.
Residents reported hearing long bursts of gunfire, explosions and helicopters, and videos and pictures on social media show police officers entering residents' homes and using them as locations from which to shoot. Updates were posted to social media by Voz da Comunidade and Coletivo Papo Reto, as well as community journalists and activists including Raull Santiago.
Isso porque tá pacificado…#GuerraNoAlemão pic.twitter.com/DT723BvirY

— Thiago Tomazine (@Tomazine420) September 16, 2016
On September 16, two Alemão residents and two members of the Military Police were injured in an intense shootout at the Nova Brasília Pacifying Police Unit (UPP) base and the Itararé cable car station. On the morning of September 17, BOPE Special Forces joined the police operations and violence continued to escalate throughout the day.
By the time operations finished on the evening of September 17, Voz da Comunidade reported that seven people had been shot, including two military policemen, and "three of those shot died."
Residents and activists used the hashtag #GuerraNoAlemão (#WarInAlemão) to express their dismay and disbelief at the police takeover of the area. Resident Lari Martins tweeted, "The favela is a place of peace!" while Thiago Thomazine tweeted a photo of large numbers of police lining up along a street, with the caption: "This because it's pacified." Others posted tweets such as: "What to do when you study far away and you can't get to school because of the shootout?"
Some residents were also personally threatened as they tried to find out what was happening. On the first day of operations, Military Police reportedly attempted to intimidate community activist and journalist Raull Santiago, along with his friend Luciano Garcia.
According to an update posted to Facebook by Santiago, he approached Military Police troops as they pulled young men off a bus and began to film. Police then said that to stay and watch, Santiago and Garcia would either need to be lawyers or they would have to submit witness statements validating the police arrests of criminals. Santiago responded that he would only be a witness to police aggression, at which point the police began to threaten him.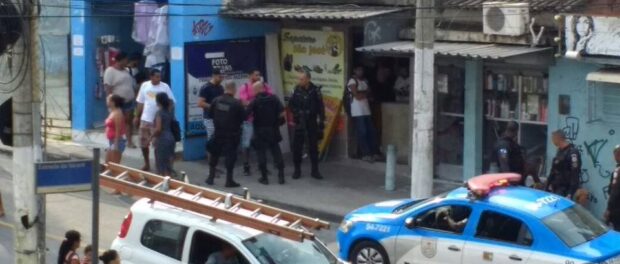 Santiago says that police then started filming him, saying Raull was "filming bandits" and telling him that he was "hindering [their] work." Others said, "You live in a dead end, in the alley, and I'm switched on." One directly threatened him, saying, "a plain clothes moto will come by and get you and no one will see."
Santiago later heard that police were looking for him in the favela, calling him a trafficker and making violent threats about what they would do if they found him. He also received messages from friends telling him that police were conducting door-to-door searches for him. Police are said to have called him a "defender of criminality" during the searches, criminalizing his refusal to testify as a witness to crimes that he hadn't seen committed.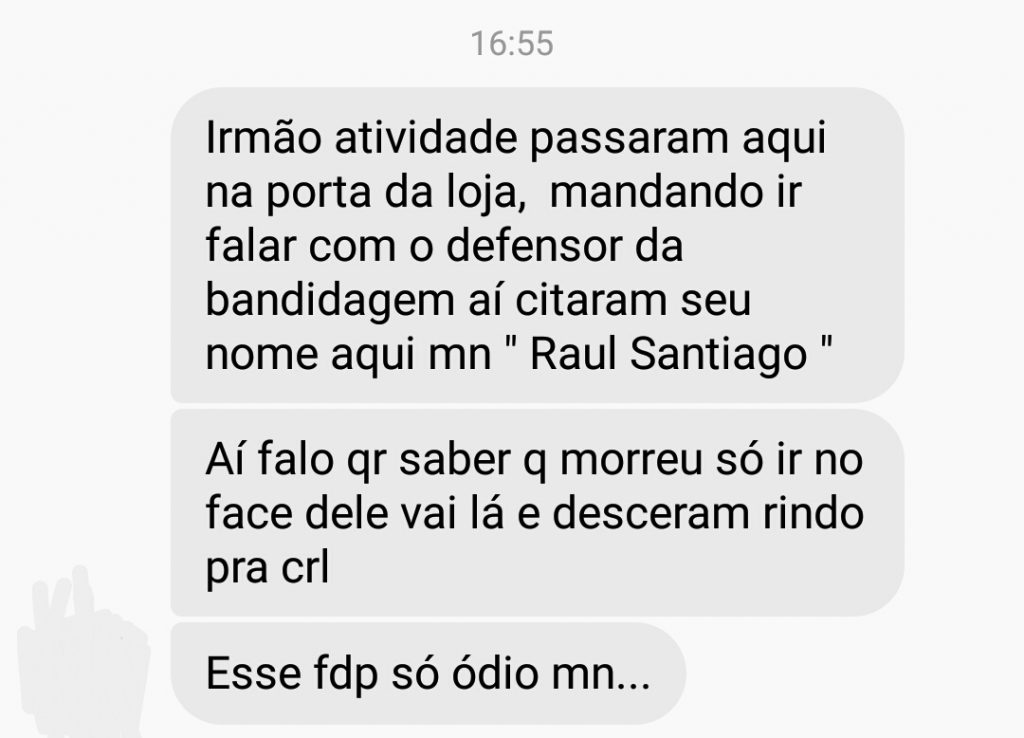 Human rights group Frontline Defenders published a condemnation of the threats made to Santiago, who they have recognized in the past based on his courage and commitment to human rights, on September 16. Santiago said he was "fine, but on high alert." He continued to post updates on the situation on Facebook and Twitter throughout the three day-long operations.