For the original article in Portuguese by Agência Brasil published in Jornal do Brasil click here.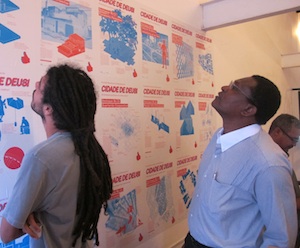 Projects developed to modernize Rio's favelas will be presented beginning Tuesday, June 26 in an exhibition called FavelaCity Exchange in downtown Rio de Janeiro. Among the offerings, based on principles of sustainability, are constructions using concrete and bricks made from recycled materials, buildings that optimize natural ventilation and light, and houses with systems to reuse rain water.
All of the proposals were created by Masters and Doctoral students in architecture at Swiss university ETH Zurich, a world leader in multidisciplinary research and education. The group visited Rio communities, such as City of God in the city's West Zone, analyzing existing structures and social relations for three months, and created the proposals.
According to Reiner Hehl, director of Studies in Urban Design at the university, the goal is to present – to public authorities, to community organizations working in these areas, and to residents themselves – easily implementable ideas that could improve quality of life in the favelas.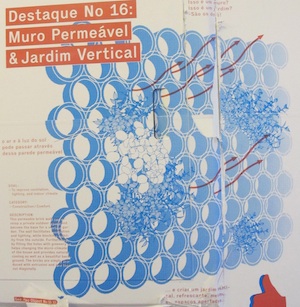 "The favelas see themselves becoming an important factor for social inclusion, with their own logic of growth. We analyzed this new paradigm and created projects for sustainable development in these informal settlements. The idea of the exhibition is to show all of this not only to architects, but to a wider audience, including residents' groups and non-governmental organizations that work in these areas, to discuss and to guarantee access to important information," explained Hehl.
He added that in the case of City of God, the model of sustainable housing proposed was the construction of cooperative residential blocks with six owners. The houses could be built above existing dwellings, but would be modified to include an interior courtyard that would let in sunlight and allow for air circulation.
"We saw that there are already interesting initiatives underway in the community, and we are suggesting a model that makes use of local thinking to address the growth of the community in a sustainable way," he said.
The exhibition, Favelacity Exchange, is open for visitors through July 8, at (Columbia University's Studio X) Praça Tiradentes 48, with models and images of the projects.
Check out photos of the exhibition added by RioOnWatch: