For the original article by Raquel Rolnik, Special Rapporteur to the UN on Adequate Housing, in click here.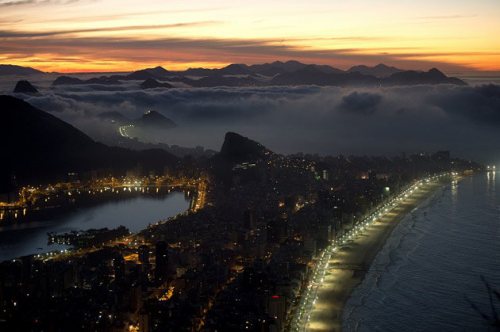 The Cultural Heritage Committee of UNESCO, the body that designates monuments and other historic places as World Heritage Sites, this Sunday (July 1) recognized the cultural landscape of Rio de Janeiro as a World Heritage Site.
In its application to UNESCO, Brazil's National Institute of Historic and Artistic Heritage (Iphan) outlined the area from Copacabana, in the city's South Zone, to the far west of Niterói, encompassing the Tijuca hills. The area includes Corcovado, Sugarloaf Mountain, Tijuca National Forest, Flamengo Park, and the entire built and natural landscape of the region.
Although not specifically mentioned, historic Rio favelas such as Santa Marta and Babilônia are included in the zone, as part of what the dossier calls a "complex cultural landscape produced by the interactions between different cultures in association with a unique natural site."
It's the first time that the committee has recognized the way in which a space is constructed, occupying a distinctive geography, as a heritage site. This breaks with colonialist criteria and opens the idea of heritage as a wide range of contributions to the land, such as the fantastic urban projects of public walkways, the sidewalks of Copacabana and Flamengo Park, conceived by Glaziou, Burle Marx and Affonso Reidy, as well as the day-to-day construction of a city in dialogue with the sea and mountains.
Nothing has a stronger presence in this landscape than the favelas, a space where millions of Rio natives and newcomers produce their own lives; and who, in the face of a city that excludes them and despite the riskiness of methods, create a place of stability and belonging as contradictory and complex as its relation to the city. Now this space is protected – internationally – and its geography of puxadinhos and small lots should be recorded and consolidated in legislation that recognizes rights, protecting the space from arbitrary removals and spurious projects.
The challenge now for all of us – residents, heritage bodies, government, urban planners – is how to consolidate these favelas amidst the real-estate hurricane battering Rio de Janeiro, which will only gain intensity with this recognition as World Heritage Site?