On Saturday, November 10, the Maré Museum inaugurated an exhibition titled "Portraits of Marielle: Creating Bridges between Kenya and Brazil" made by Kenyan artist-activists, popularly known as "artivists" in Nairobi, in solidarity with the social justice struggles that Marielle Franco fought for and that Brazilian activists continue to defend through her legacy. The exhibition, which will be open to the public until the end of the year, is a powerful walk through hundreds of portraits of Marielle, symbolizing ties between people and places that despite being separated by an enormous ocean are united through their activism and struggle.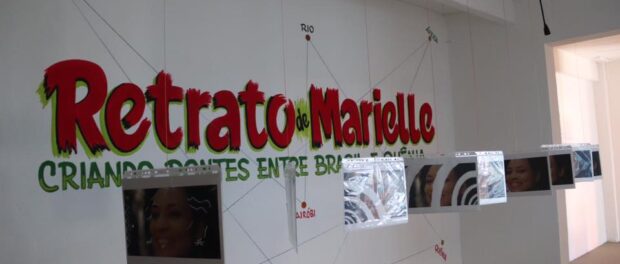 The installation was the fruit of an international encounter with Nairobi artivists, exploring the connections between digital art and marginalized identities. In this three-day experimental workshop, Nairobi artivists spoke about how they tell their stories of marginality through digital art. Together, they created an animation through artistic interventions with over 700 portraits of Marielle. The workshop was also an opportunity for young Kenyan artists to talk about social justice struggles in Kenya and their similarities to Brazil. These pictures and the final animation traveled all the way to the favelas of Complexo da Maré and are now beautifully displayed in the Maré Museum.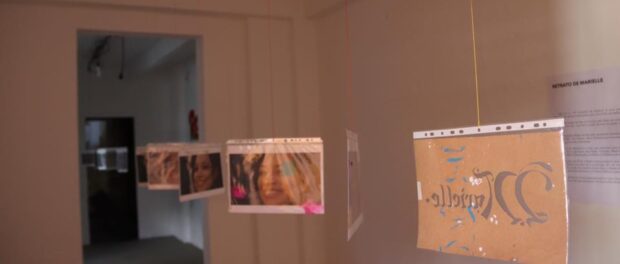 The exhibit, as well as the encounter in Nairobi, was organized by eVoices: Redressing Marginality—an international network that brings together academics and practitioners around the world to "explore the theme of marginalization and how digital media can be used by marginalized groups to make their voices heard within and beyond the borders of their communities and promote social inclusion." As a result, eVoices created a Geographic Information System (GIS) Multimedia platform using StoryMaps, documenting the incredible projects and experiences of media activists in Rio de Janeiro. The platform will eventually map Kenyan artivists and Syrian community-based organizations as well. Maré-born activist Renata Souza, who was recently elected state representative, is also a member of the eVoices network and was present at the inaugural event, carrying with her the symbolic Marielle Franco street sign, identical to the one that was violently vandalized and broken by right-wing candidates—now elected representatives—during the recent pre-election period.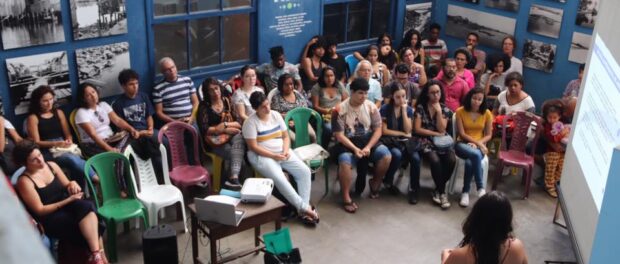 Also a member of eVoices, Andrea Medrado, who had traveled to Nairobi as the Brazilian representative to facilitate the dialogue, presented the results at the inaugural event. A co-chair of the Community Communication and Alternative Media Section of the International Association for Media and Communication Research, Medrado is passionate about community art and communication for transformative change. She shared her impactful experience with artivists in Nairobi and the innovative projects organized by PAWA 254, a nonprofit art hub that brings together creatives, artists, activists, and entrepreneurs who use art as a form of civic engagement. Best said by PAWA members, "As an empowered, informed, and active movement of young artists and activists, we boldly contribute to shaping our nation's socio-economic and political landscape, leaving our mark on the pages of history."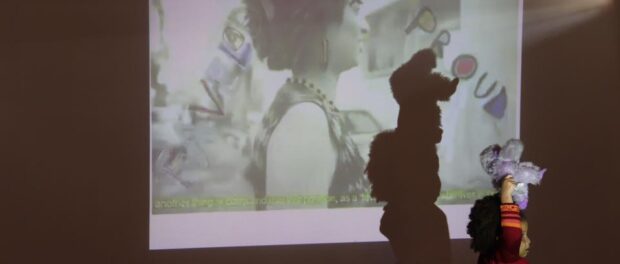 During the event, Maré residents, students, educators, and museologists came together in a circle to dialogue and share experiences of struggles characteristic of the Global South and the importance of building transnational connections of solidarity. After walking around the museum, which powerfully documents Maré's history of resistance and community organizing—characterized by a series of state-sanctioned eviction attempts—everyone felt the importance of the space as a source of preserving memory and insisting on the right of favelas to exist and thrive. Members of the museum explained how its creation didn't have an intentional transnational vision from the outset. It wasn't until the museum started receiving international visitors and saw people's reactions that they understood its importance as a link to global struggles of resistance and marginality.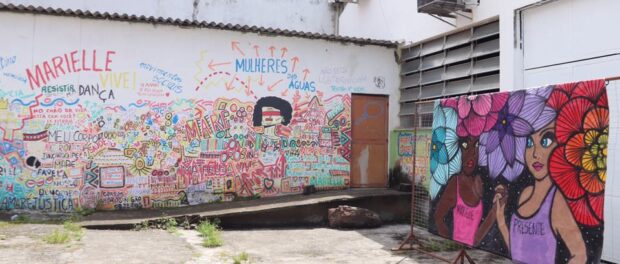 Similarly, artists and activists in Kenya are elevating their voices through art, film, music, and theater to reclaim their right to be part of Kenya's social, economic, and political identity. For example, PAWA 254 is an initiative started by activist and photojournalist Boniface Mwangi, whose strong photos of Kenya's post-election violence in 2007 sparked his activism projects meant to empower civic participation and open up an artistic space to condemn corruption and state violence. Though over five thousand miles lie between Rio de Janeiro and Nairobi, young Kenyans described Marielle's death as a "collective loss." "They want to separate us," one of the Nairobi artivists shared during the Kenya workshops, pointing to how activists in the Global South struggle to decolonize societal fabrics while being told to look up to the Global North. Instead, projects like "Portraits of Marielle" point to the empowerment that comes from South-South connections of solidarity and the importance of sharing experiences and strategies through artivism.
Check out the results of the exhibition: