The Sustainable Favela Network (SFN) is a project of Catalytic Communities (CatComm)* designed to build solidarity networks, bring visibility, and develop joint actions to support the expansion of community-based initiatives that strengthen environmental sustainability and social resilience in favelas across the Rio de Janeiro Metropolitan Region. The project began with the 2012 film Favela as a Sustainable Model, followed in 2017 by the mapping of 111 sustainability initiatives and the publication of a final report analyzing the results.
In 2018, the project organized on-site exchanges among eight of the oldest and most established organizations that were mapped in the Sustainable Favela Network (one of which is the subject of this article), followed by a full-day exchange with the entire network that took place on November 10. The eight participants in the on-site exchanges featured in this series include six community-based organizations: the Vale Encantado Cooperative in Alto da Boa Vista, EccoVida in Honório Gurgel, Verdejar in Engenho da Rainha and Complexo do Alemão, Quilombo do Camorim in Jacarepaguá, ReciclAção in Morro dos Prazeres, and Alfazendo's Eco Network in City of God. In addition, the exchanges visited two broader initiatives focusing beyond favelas with extensive experience in sustainability: Onda Verde in Nova Iguaçu and the Sepetiba Ecomuseum. The program is supported by the Heinrich Böll Foundation Brazil.
Watch the video that accompanies the exchanges featured in this series by clicking here.
---
The Afternoon of the Fourth Exchange: Alfazendo's Eco Network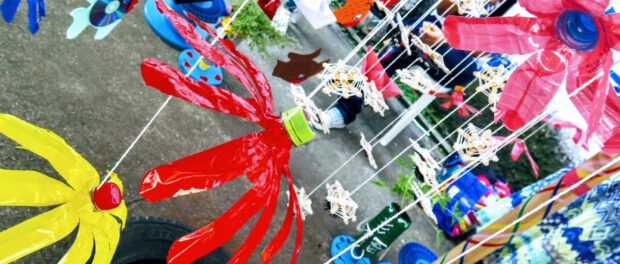 Rio de Janeiro's West Zone comprises approximately 70% of the city's land mass, resulting in a vast array of neighborhoods—from rapidly developing Barra da Tijuca to densely populated Campo Grande, located up to three hours from downtown Rio by public transport. During the fourth Sustainable Favela Network exchange, participants witnessed this diversity firsthand, beginning the day in the urban forest surrounding Quilombo do Camorim and concluding in City of God—a favela known for inadequate public investment but also for its powerful network of local institutions committed to confronting these obstacles.
Favela Youth Shine at City of God Festival
Following the visit to Quilombo do Camorim, the fourth SFN exchange concluded at the Favela Youth Festival, held at City of God's Alphonsus de Guimaraens Municipal School, where SFN host organization Alfazendo was hard at work with other partners running a day of performances, workshops, conversation groups, and other activities. The SFN group arrived in time to watch a performance by youth African dance group AIACOM, view the exhibits created by City of God-based artists on display, and visit the "Identity Tent" providing African braiding workshops and hair styles.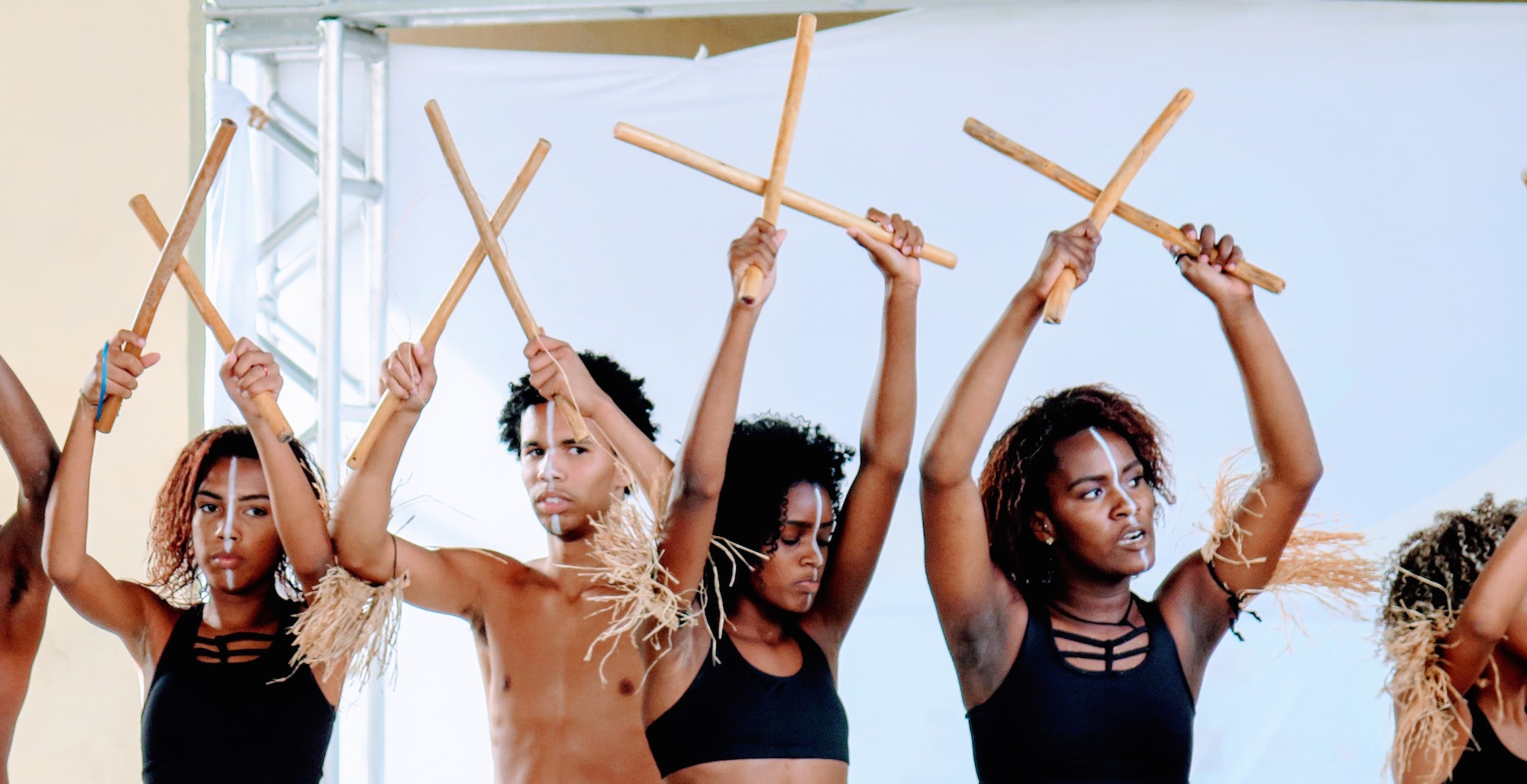 Against the backdrop of laughter as children ran through the exhibits, Alfazendo founder and festival coordiantor Iara Oliveira described the organization's work, which includes providing socio-environmental education at dozens of schools across City of God through the Eco Network program. Beyond City of God, Alfazendo's Eco Network has recently expanded across town in the North Zone favela of Morro do Timbau, in Complexo da Maré.
A key aspect of the initiative's model is its focus on socio-environmental education—interlacing education on society and race with its environmental teachings—and focusing on training young people—who Oliveira calls "the future"—to serve as socio-environmental educators themselves. Watching youth of all ages participating in artistic performances, cultural activities, and conversations about the potential of their community, the impact of this methodology shone through.
Mobilizing to Support Local Development
The following week, Oliveira expanded on the organization's history and mission during the SFN's final extensive exchange at the Sepetiba Ecomuseum. A lifelong resident of City of God, Oliveira founded Alfazendo in 1998 as a network-based collective inspired by the liberation methodologies of renowned social theorist and educator Paulo Freire. Applying Alfazendo's pedagogical methods to tackle socio-environmental challenges in the community, Oliveira launched the Eco Network in 2010. "We were disturbed when we would look out from a bridge in City of God and see Barra [an elite neighborhood] closer and closer—while here in City of God, we don't have any public policies that truly improve residents' quality of life," she told the SFN group.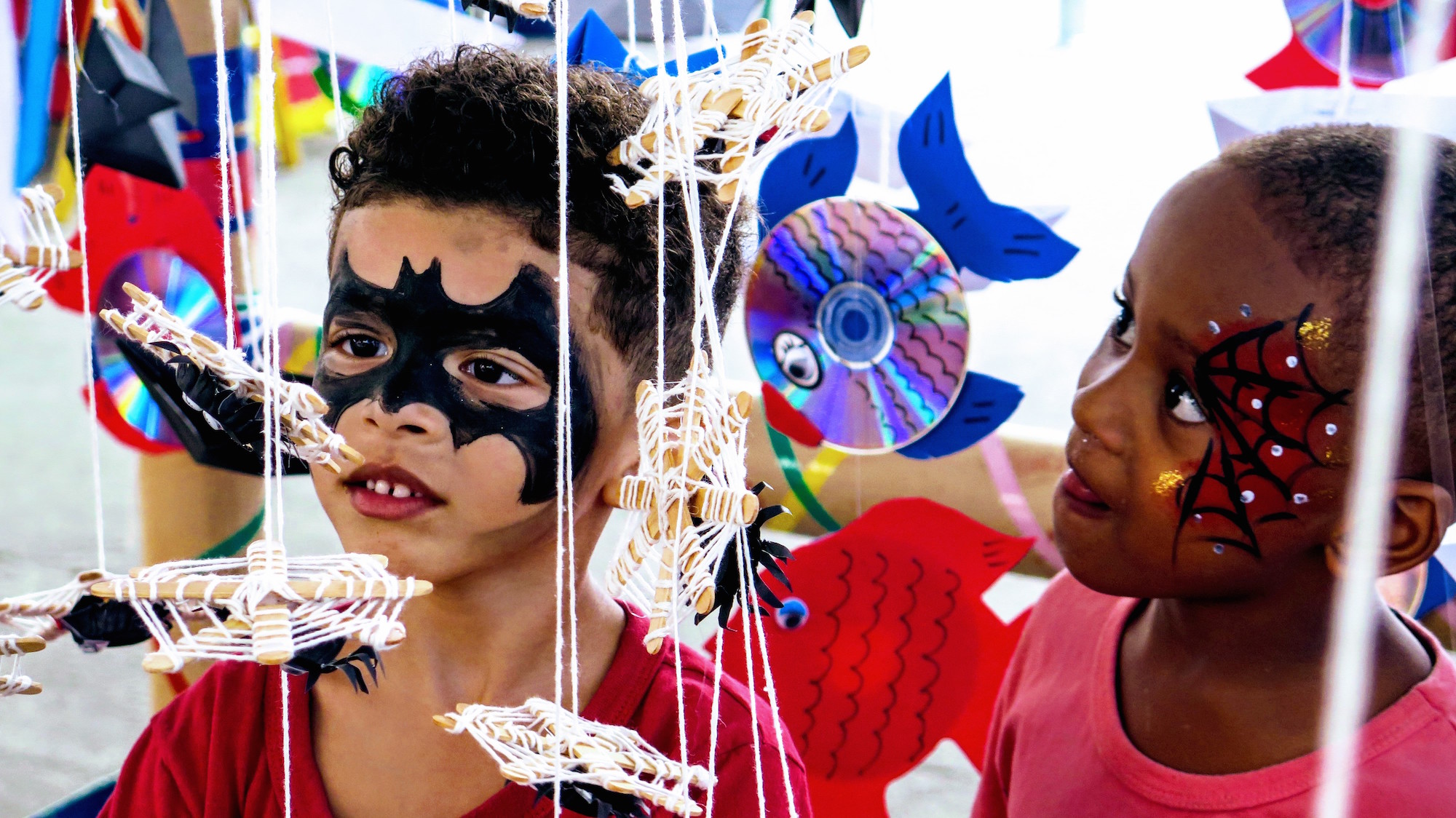 As Oliveira explained, City of God is comprised of 57 small favelas split into 14 different areas. To effectively address this complexity, Alfazendo and other local partners set out to create a local development plan encompassing "nine thematic areas so that institutions in City of God can fight for public policies for City of God." Oliveira emphasized the importance of working together as a network: "Alfazendo alone can't do a thing. So if we can't do anything alone, we need the schools, we need residents, we need grassroots organizations and skilled youth to dispute power. So this is what we do: we build capacity."
Alfazendo's mapping process and local development plan helped the group determine needs and recognize important references within the community. "If we don't have local development—if people don't identify with the place—we can't have a local movement," Oliveira stated. The creation of a local development plan included asking: "Who can contribute? Who are the supporters? Are there connected projects? Which institutions can we rely on, or not?" Oliveira said. From there, Alfazendo decided to work with teachers to support socio-environmental education in local schools, organize related activities such as the development of community gardens, and create a support and training system for the community's recyclable materials collectors.
'Fighting for this Territory' Through Socio-Environmental Ed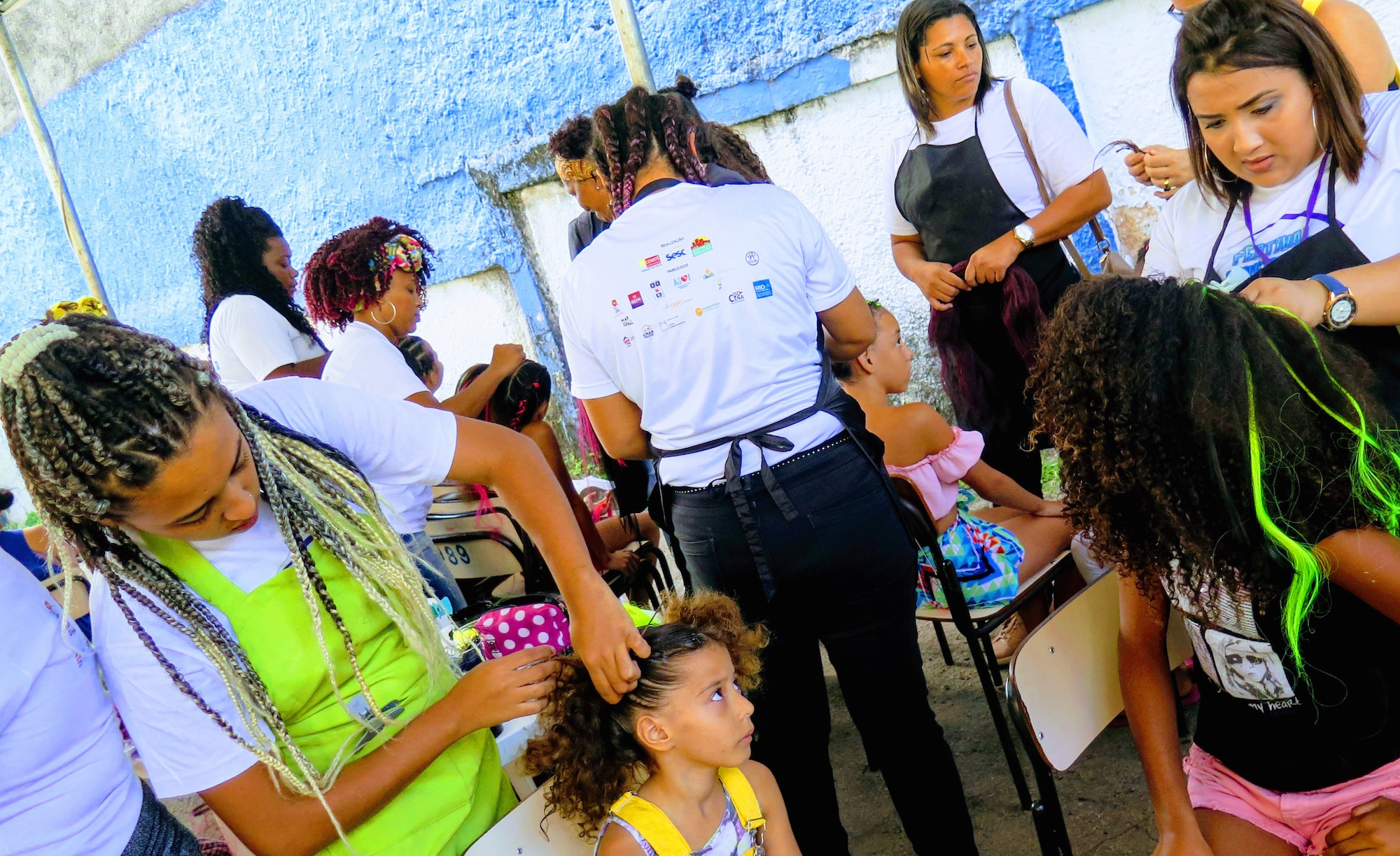 The Eco Network, which Oliveira describes as "a social technology to support socio-environmental development," supplements class curricula in 28 local schools. The Eco Network emphasizes environmental education that addresses students' realities, adapting classes based on local needs and including discussions of social issues surrounding race and gender.
Oliveira shared data from activities carried out by the Eco Network over the past six years: from 2011 to 2017 alone, the initiative hosted 316 hours of training for recyclable materials collectors, 1,666 different workshops, and 1,916 hours of educational activities together with 350 participating teachers.
"Each time we get a young person into college, each time we get a young person to finish high school, we are fighting for this territory," Oliveira said. At the same time, she emphasized that "there is no such thing as an individual solution," connecting the importance of intra-community networks with the necessity of cross-city networks such as the Sustainable Favela Network.
Read up on all of the 2018 Sustainable Favela Network exchanges here.
*RioOnWatch is a project of the NGO Catalytic Communities