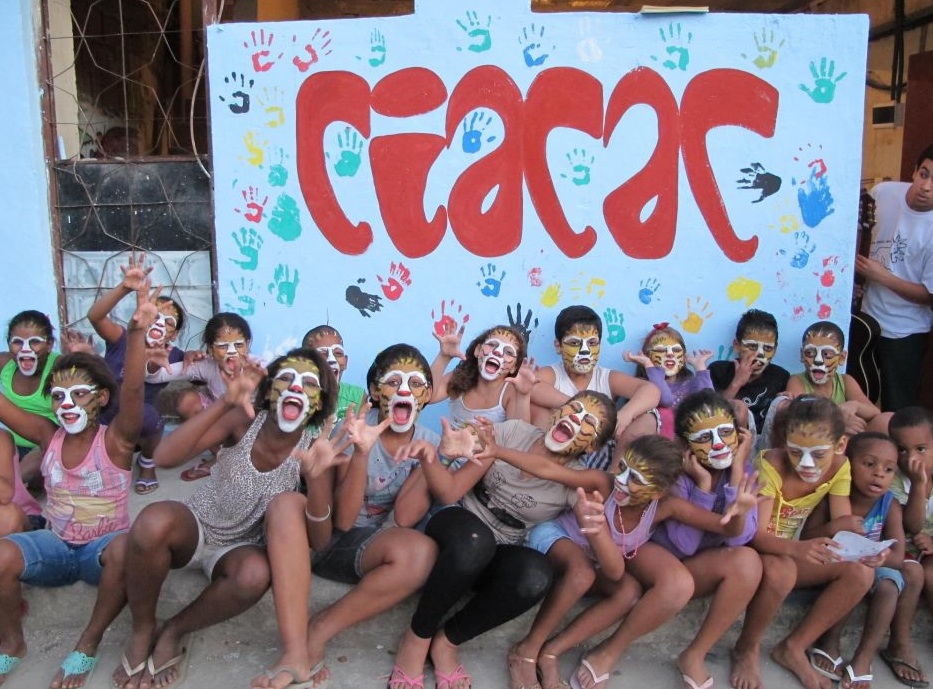 Non-governmental organizations in Rio's favelas that work with art, culture, sport and civic engagement provide structures that allow young people to escape a career of crime and, by actively showing that drugs, violence and crime are far from dominant elements in favela culture, challenge dominant stereotypes in mainstream society. These are some of the findings of Underground Sociabilities, an inter-institutional research project from London School of Economics with AfroReggae and CUFA. Sociability refers to the "play-form of social life and the joy and imagination that accompany the experience of the social."
The study examines favela life and focuses on how bottom-up NGOs can "rewrite favela environments and establish lines of communication and exchange between marginalised communities and mainstream society."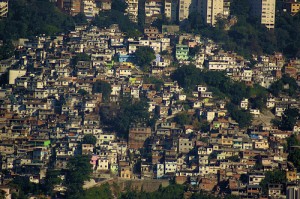 Led by LSE social and cultural psychology professor Sandra Jovchelovitch, the ethnographic and multi-method study based on extensive fieldwork in Cantagalo (South Zone), City of God (West Zone), Madureira and Vigário Geral (North Zone), was conducted between October 2009 and April 2010. The research identifies various facets of favela life: life stories marked by hardship, suffering and hard work; the centrality of the drug trade; the police as the only face of the state; family as central yet unstable; the importance of religion & faith and conviviality & enjoyment; and the necessary role played by organizations that provide support structures and protect against marginalisation.
Strong social cohesion in favelas and the paradox that although residents live in fear of the drug gangs and police, they feel safer in their own communities than in the city and are reluctant to cross favela/asphalt borders are striking findings that point to the stigma and discrimination faced by favela residents. According to Underground Sociabilities, NGOs provide models of resistance, providing the possibility for self-development and pushing positive favela representations into the mainstream.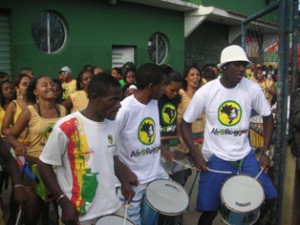 Both AfroReggae and CUFA promote social inclusion through a variety of cultural and social activities. They were founded in the 1990s at the height of violence in Rio's favelas and work to provide opportunities, transform social realities through culture, mediate conflicts and communicate to wider society. Members include hip hop artists (CUFA was founded by MV Bill) and former drug gang members who frequently speak of their experiences and the route to positive self-fulfillment offered by the organizations and their activities.
At the study launch in Cantagalo on Thursday of last week, members of both organizations spoke along with academics from different disciplines, police officials and security specialists to a mixed audience of favela residents, intellectuals, NGO workers and others. AfroReggae's Washington Rimas (Feijão) and José Júnior and CUFA's Nega Gizza and Celso Athayde all inspired with individual stories of resistance and hope delivered with the affable humor and playfulness that the study identifies as a central feature of favela culture.
Whilst recognizing the problems and challenges faced by Rio's favela residents, the seminar's speakers reflected an overall sentiment of hope as represented in the activities to make visible the hidden sociabilities of marginalised communities and how residents and organizations are actively reshaping the dominant image of the favela. As LSE urban geography professor Gareth Jones said in the Urban Borders, Mediations and New Social Actors section of the seminar, these communities "are not just rejecting the social identity given, but moving towards the social identity they want."