Violence against women is a systemic issue in Rio and across Brazil, a country with the 5th highest femicide rate in the world. Four women have been killed every day so far in 2019. Beyond gender-based killings, 12,873 women were physically assaulted in Brazil every day in the past twelve months, amounting to a striking number of 536 women attacked every hour, according to the Brazilian Forum on Public Safety's 2019 report "Visible and Invisible: The Victimization of Women in Brazil."
As such, on March 8, thousands of women gathered in the streets of downtown Rio to denounce gender-based violence and show their commitment to the feminist struggle. The collective Mulheres Unidas ("Women United") organized a march in commemoration of International Women's Day and fervently read their manifesto before proceeding from Candelária Church to Cinelândia station.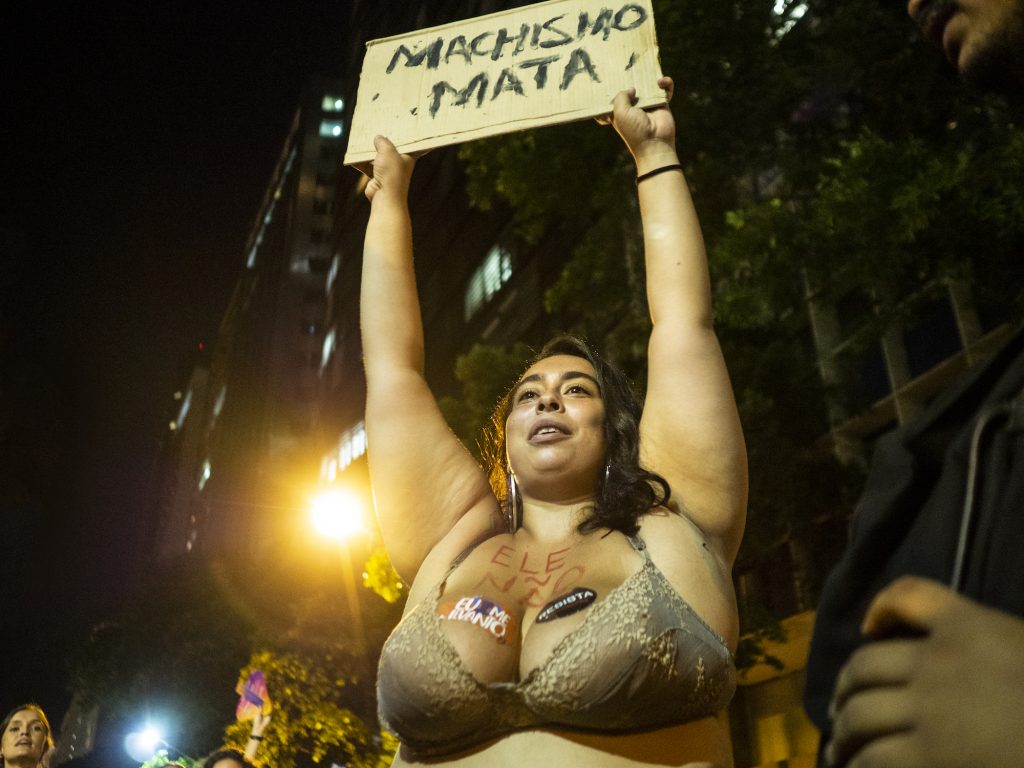 Thousands of people, including men and children, joined the march to support the fight against gender-based violence and inequality.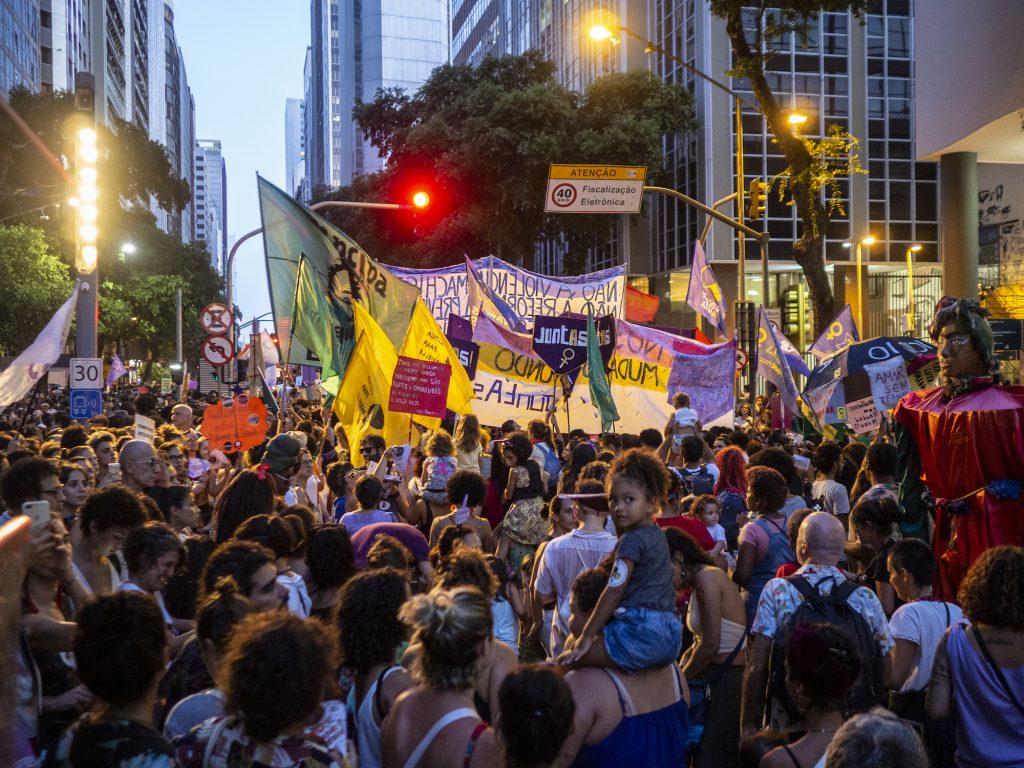 #1YearWithoutMarielle

In the manifesto and during the march, many women showed their support and their quest for answers to the assassination of city councilor Marielle Franco. Thursday, March 14 marks the one year anniversary of the brutal execution of Marielle and her driver Anderson Gomes. Still, no answer has been given as to who ordered the killing.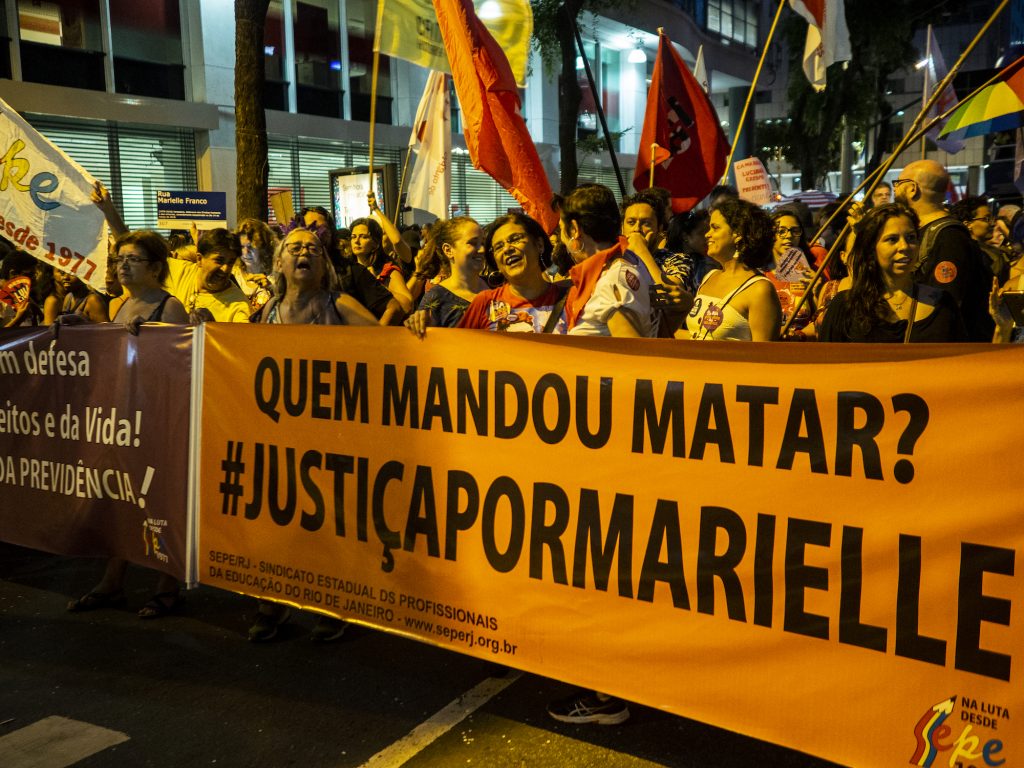 Many signs depicting Marielle Franco could be spotted through the crowds of protesters.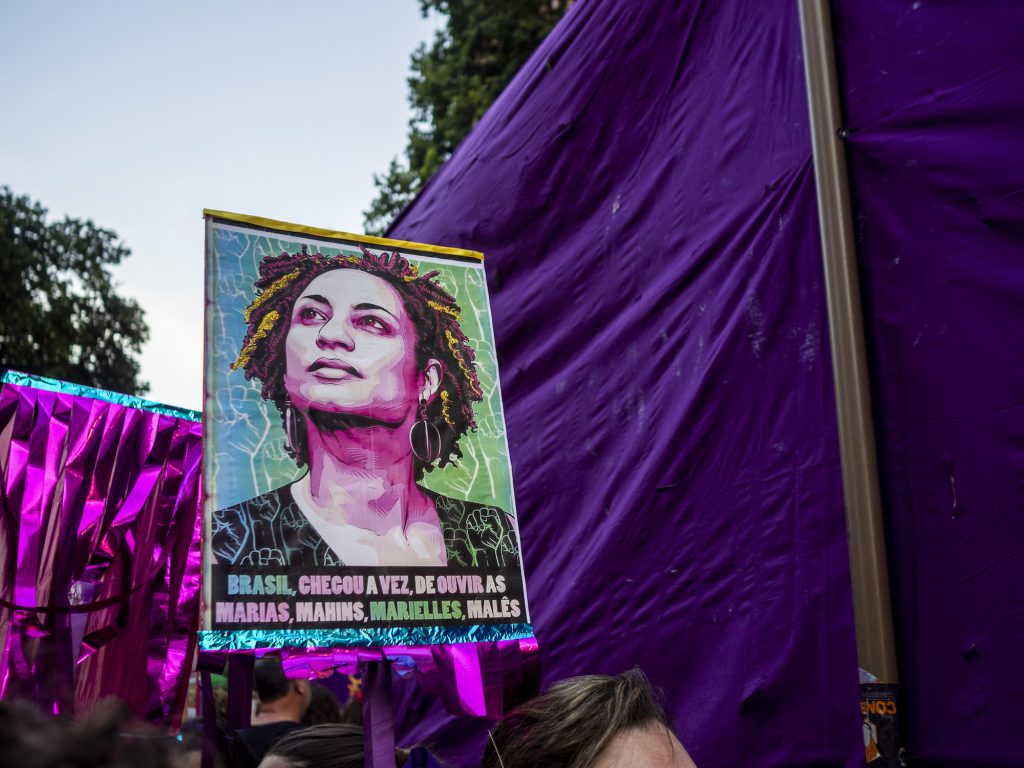 A woman solemnly holds a street sign honoring Marielle Franco.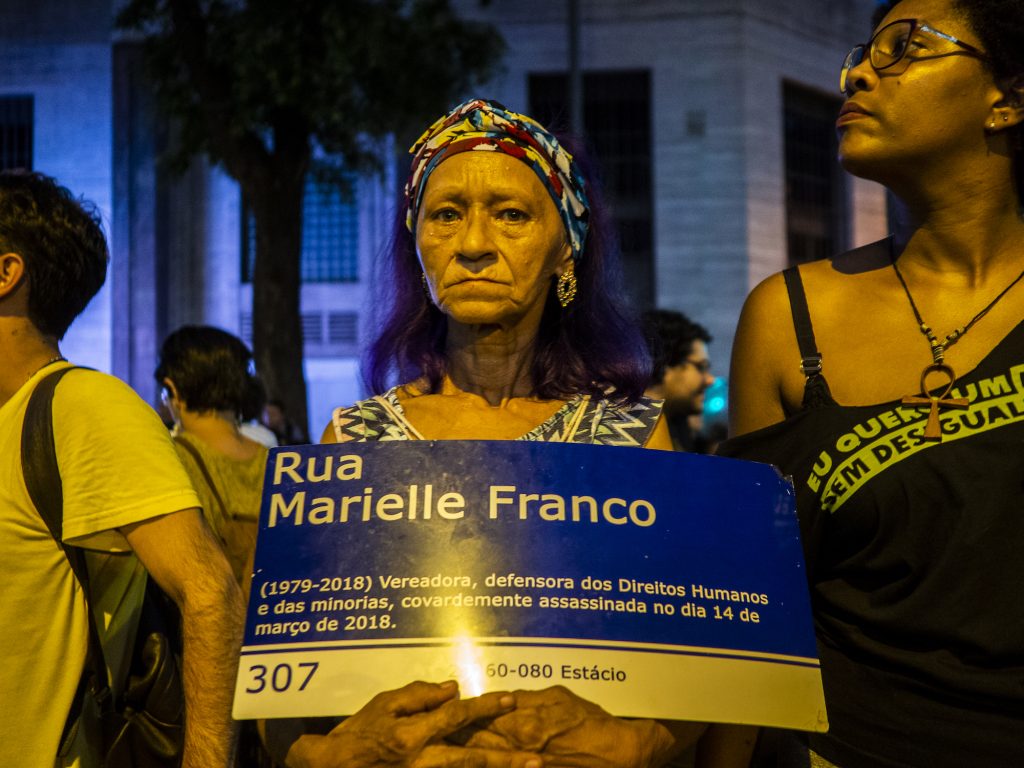 Protesting the Social Security Reform
The march was also a chance to show discontent with the recent social security reform carried out by Brazilian president Jair Bolsonaro's administration.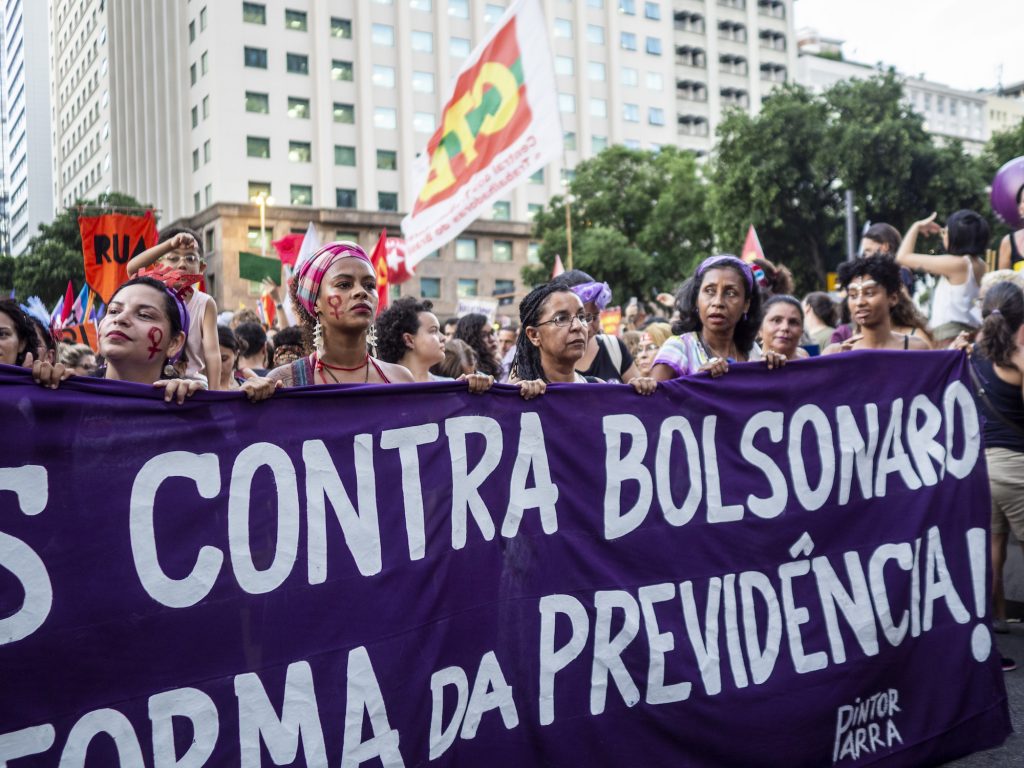 The International Feminist Manifesto
Organizers read the entire International Feminist Manifesto aloud while the crowds of women and men present repeated the words after them.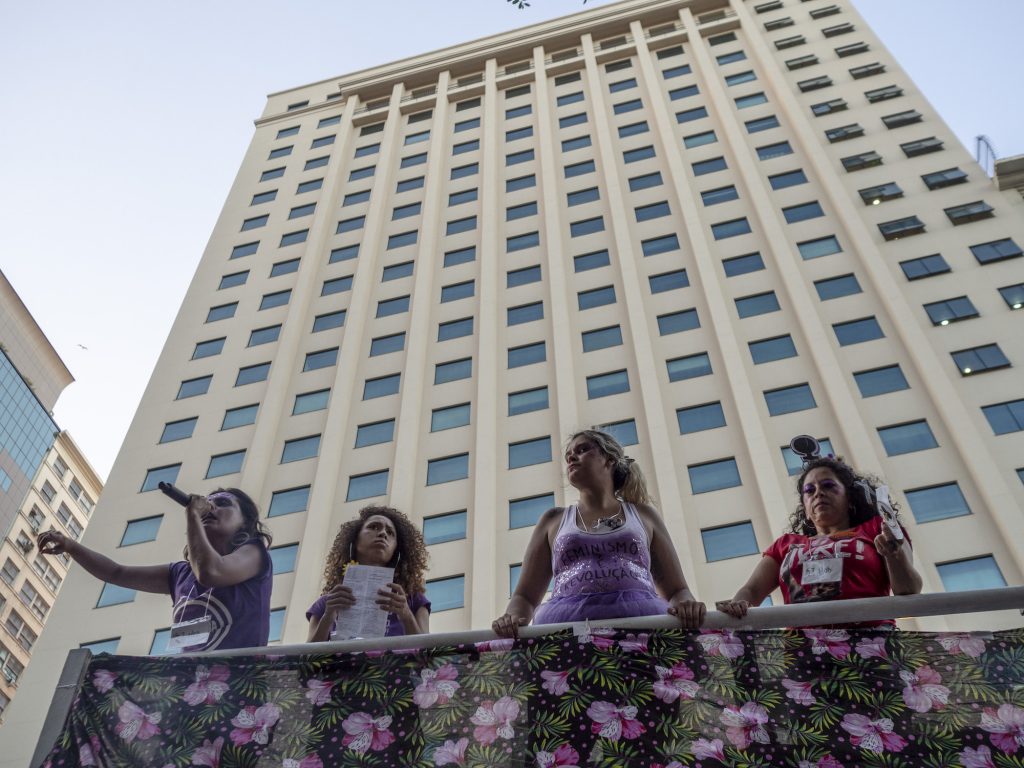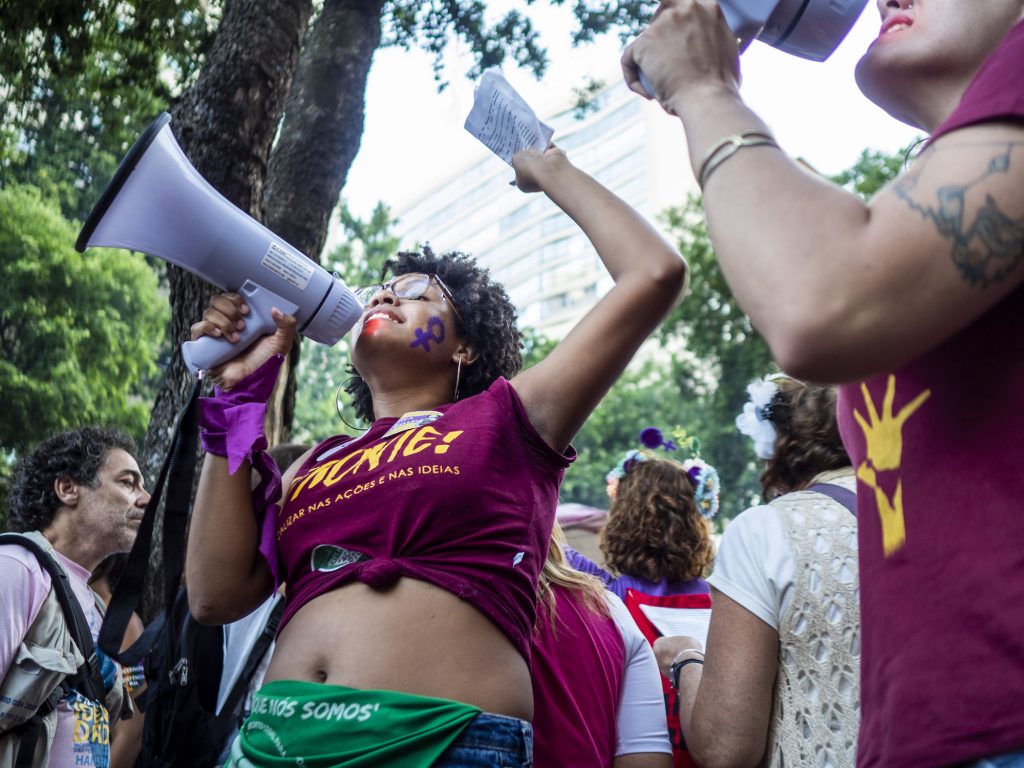 The text is a product of a collaboration between 24 feminist leaders from different countries aiming to create an international feminist movement to resist the rise of the far-Right. Of the 24 authors, four are Brazilian, including writer and activist Antonia Pellegrino; Jupiara Castro, founder of the Nucleus for Black Consciousness; Monica Benicio, a human rights activist and Marielle Franco's widow; and Sonia Guajajara from Brazil's Articulation of Indigenous Peoples (APIB).