On Wednesday, April 17, the Cities–Urban Research Nucleus at the State University of Rio de Janeiro (UERJ), publishing house Appris, and researcher Alexandre Magalhães organized a panel debate to discuss "What is left of Olympic Rio?" and to officially launch Magalhães' book Remoções de Favelas no Rio de Janeiro: Entre Formas de Controle e Resistência ("Favela Evictions in Rio de Janeiro: Between Forms of Control and Resistance"). In addition to Magalhães, the panel debate included UERJ law professor Alexandre Mendes; UERJ sociology professor Marcia Leite; and Maria da Penha Macena (commonly known as Penha), a resident of Vila Autódromo and one of the main symbols of Olympic resistance in the fight against forced evictions propelled by the 2016 Olympic Games.
Leite moderated the panel and introduced the event as the inaugural activity of UERJ's urban sociology program. She then gave the first word to Penha, who started by recounting her community's fight against evictions. She recalled former mayor Eduardo Paes talking on TV about the legacy of the Olympic Games for the city of Rio. Today, three years later, she still asks herself, "Where is this legacy that has been talked about so much?" The only legacy that she can acknowledge are the numerous problems that her community—and all the communities who fought against forced evictions—have been left to deal with after the Olympics concluded and the international public eye moved elsewhere. She highlighted that evictions took place all over the city and affected Rio de Janeiro by destroying pieces of history and disrupting daily routines that had existed within communities for decades: "It is not only Vila Autódromo but the entire city of Rio de Janeiro that went through a very dramatic and cruel process because many families were evicted. The Olympics were used to remove [families] that lived well, each in their own communities [where they were] accustomed to their day-to-day lives and their history. And the city's mayor perpetrated this cruelty, removing families from their communities just to leave the land empty."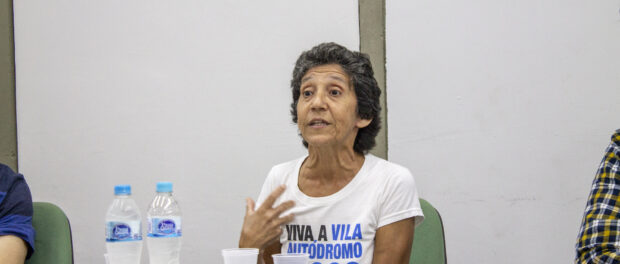 Penha continued: "It's painful because they don't even ask. They have no respect for human beings. For this reason, Vila Autódromo ended up fighting. It was a communal struggle by all residents because we all dreamed of upgrading our community." In fact, in partnership with local universities, residents of Vila Autódromo created a People's Plan to prove to City authorities that the community and its territory could, in fact, be upgraded on-site. However, the plan was largely ignored and evictions continued. Out of the 700 original families, only twenty resisted until the very end. According to Penha, these twenty families are symbols of the violence that took place in the community. "The truth is that Vila Autódromo was violated by all of the authorities because the land belonged to the government and the government could have intervened but it didn't," said Penha.
So what is the legacy of Rio's Olympics? The only legacy that Penha sees is "a legacy of blood, suffering, and sadness because still today the majority of our companions, from our fight and from the community, feel very distressed. The majority of our elderly have died and we see people who used to live in our communities dying of strokes at the age of 58." Penha concluded by describing the situation in which community members are currently living. Today Vila Autódromo faces many difficulties "because current [City] authorities are acting the same as the previous and we are still fighting." Vila Autódromo has an agreement with the City government but half of what was promised in this deal—including a square and a cultural space—has not been fulfilled. Penha expresses all her disappointment and the absurdity of how "originally, promises would have significance, while nowadays not even a document signed by [City authorities] has value anymore because they make promises and never deliver. We are the ones who pay the salaries of our oppressors. We work and we pay to be robbed and to be oppressed—and that is cruel."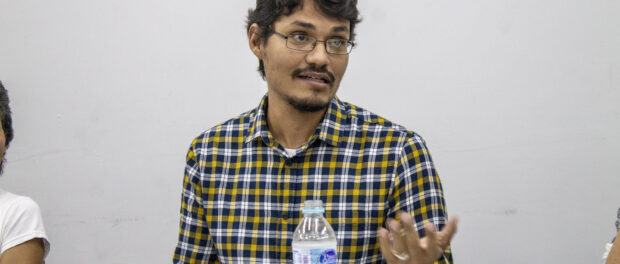 Researcher and professor Alexandre Magalhães then started introducing his new book. Visibly touched, Magalhães remarked that the book represents for him a big accomplishment and the transition between student and professional life. After thanking everyone who contributed to the book, including family and friends, he gave a big thanks to Penha, Jane Nascimento, and Sandra Maria de Souza—some of the residents most engaged in fighting against eviction in Vila Autódromo in attendance at the event. "[I want to thank] all of the residents of Vila Autódromo who I met along this journey. I learned a lot with you. You are a source of energy, of struggle, in spite of all the suffering that you went through, including the horrible and profound effects of evictions. I am extremely grateful to have met you," continued Magalhães.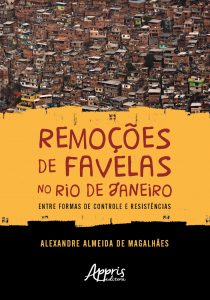 Magalhães then explained that the idea for the research that eventually led to the present book started during an event in 2005, where he first heard about and encountered the phenomenon of evictions in Rio's favelas, which subsequently intensified in anticipation of the World Cup and the Olympic Games. According to Magalhães, it was only in April 2010, when heavy rains, floods, and landslides caused hundreds of deaths across Rio, that eviction policies started to become institutionalized and systemized by City authorities. This occurred in tandem with the development of federal public housing program Minha Casa Minha Vida, launched in 2009, "which gave the material and financial support necessary for evictions to take shape, produce negative effects in people's lives, and more profoundly impact the city because it was a process that changed and reconfigured the city," Magalhães described. Since that period, evictions systematically continued at an alarming rate across the city. He stated that many of the difficulties that activists continue to face in their efforts to build a more inclusive and respectful city stem from this intense period of evictions in Rio de Janeiro in the lead-up to 2014 World Cup and 2016 Olympics.
Reflecting on this avalanche of violence and evictions, Magalhães stated: "I think that with our struggle and resistance efforts, we managed to prevent these [evictions] from having even worse effects. Many processes were stopped entirely because residents of the community including Penha, Jane, and Sandra—along with academic allies and many others—literally threw their bodies in front of the tractors to prevent more demolitions from happening." In Magalhães' perspective, he was not just a researcher; he internalized the community's struggle and experienced a process that transformed him profoundly. "I could feel how many people suffered because of that kind of violence—and that impacted me and still impacts me. I could feel that I had an ethical and political obligation towards all of these people that I met along the journey. It was more than research. I did what I did because I believed in their struggle. I still believe in it today because it will not be possible to build a democratic city without these people," said Magalhães, trying to hold back tears.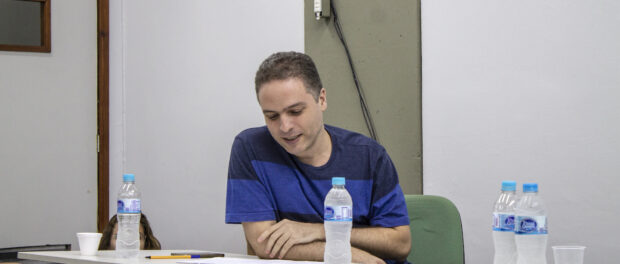 UERJ professor Alexandre Mendes highlighted that it is exactly this sensibility, characteristic of Magalhães, that allowed him to enter, participate in, and relate to the struggle of communities affected by evictions. This is materialized in the book, which doesn't attempt to romanticize facts but produces a true and conscious account of the fight against evictions, the people who were at the forefront of this struggle, and the consequences that this form of violence has brought upon the city and its residents. Mendes highlighted a line from the book that he particularly liked: "To observe is to participate, and to participate is to feel."

A favela resident from Metrô-Mangueira in attendance expressed some concern with academics studying and researching favela communities, saying that more often than not, outside researchers are not able to truly internalize residents' struggles because they will always have their safe homes in the safe parts of Rio to go back to at the end of the day and therefore they aren't able to concretely contribute to to the community's struggle. Sandra Maria de Souza, a resident of Vila Autódromo, intervened by recalling the dedication of several researchers—students and professors from Brazilian and international institutions alike—who made Vila Autodrómo the subject of their studies. "For people like Alexandre, the research was a consequence of their passion and activism. Alexandre has known Vila Autódromo since he was a kid; he used to play ball around there… he was already fighting for us! So that is our Olympic legacy: this relation of affection, this network of support that was built during the process of fighting against evictions along the course of Vila Autódromo's resistance," explained Souza.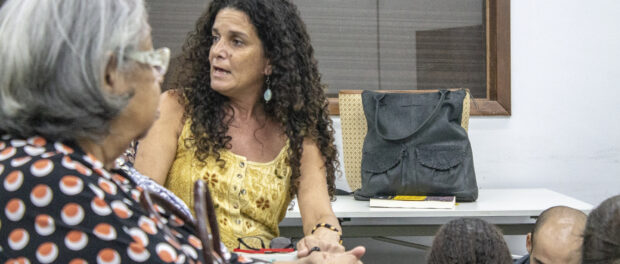 Souza highlighted the role of academic allies like Magalhães whose contributions were crucial to Vila Autodromo's victory. "It was thanks to this support and intense research by people who would leave their apartments and give up their own comfort to spend the whole day fighting with us—people willing to put themselves in front of tractors, to remain inside of houses that were about to be demolished. These people need to be respected because the time that they spent alongside us was fundamental to our victory [too]. We would not have won alone—we managed to mobilize a huge number of people from around the world. These people are our true Olympic legacy—this network of affection built by common people and researchers, who today, thanks to their activism and that approach to favelas, have changed and are changing the academic world," Souza continued.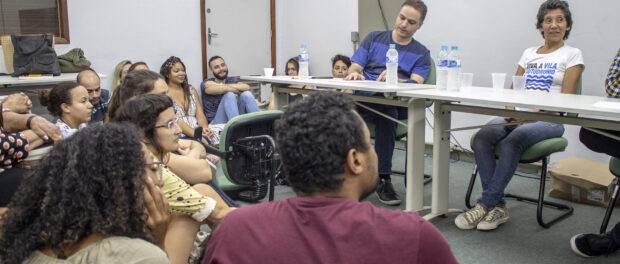 The conversation touched on an important question: who and what are academic studies on favelas for? According to Souza, there are two sides to it: "There are researchers who keep researching, reading authors from different centuries, and holding debates, seminars, and talks at universities—which is good for them to gain money, prestige, and build their careers. But to rebuild the city—to transform the world, to put an end to violence, cruelty, and social injustice—this is of no use because the university doesn't have reason to exist when it continues to talk to itself." In other words, research must extend beyond academic circles and engage with civil society in order to effectively address challenges facing the city's residents. Souza continued to explain that "luckily, at the universities, we have a very large number of researches who give meaning to these [academic] spaces. It is when research goes beyond just research that it becomes a form of activism, and when research serves as a form of activism, it gives way to social transformation… This form of research needs to be respected, loved, and valued because it allows our voices and our history to reach segments of society that we would not be able to reach otherwise. Because we suffer from a process of silencing that is carried out by public authorities and the elite who dominate this system that they themselves have built."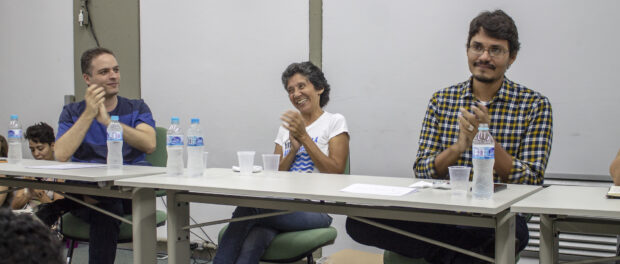 Marcia Leite made a final remark in an effort to summarize the discussion and answer the question, "What is the legacy of Rio's Olympics?" She recalled the moment when it was announced on TV that the 2016 Olympic Games would be held in Rio de Janeiro. "There was total euphoria in the city and for a long time, there was this euphoric feeling that [the Olympics] would change Rio's destiny." Major urban interventions were justified by the idea that the Olympics, like any other mega-event, would give Rio de Janeiro the opportunity to insert itself in the global economic landscape and "become a city like Barcelona with big events, a better life for everybody, more business, more money—more everything." The problem is that in order to achieve this so-called prosperity, residents would have to deal with certain "inconveniences" for some time—justified by the fact that their lives would improve thereafter. Only later, largely thanks to social movements including those formed by favela residents, people started asking themselves, "Who gained from Rio's Olympic legacy?" Leite tried to answer this question by using the words most frequently cited by Magalhães and Penha during the discussion: "It was a legacy for some, but not for others. What remained of Olympic Rio: terror, destruction, evil, pain, violence, blood, sweat, suffering, oppression, cruelty, brutality, sadness, and new technologies of power hinged on violence."