Institutions from five Brazilian states have joined together to launch the Network of Public Security Observatories, a collaborative initiative to track a broad range of violence and human rights indicators. As of June 1, the Network has begun monitoring 16 indicators ranging from race, gender, and religion-based crimes to police violence and massacres within the Brazilian prison system.
Inspired by the success of the Intervention Observatory, a monitoring body created in response to the 2018 federal military intervention in Rio de Janeiro's state public security, the Network unites research institutions in Ceará, Pernambuco, Bahia, São Paulo, and Rio de Janeiro states. Researchers will draw data from print and online news sources, social media, monitoring partners like Fogo Cruzado, and existing official databases.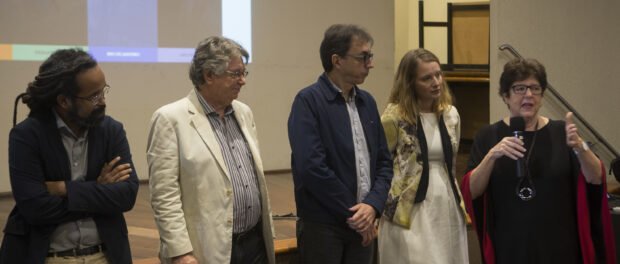 Silvia Ramos, a program coordinator at Cândido Mendes University's Center for Security and Citizenship Studies (CESeC), explained that on top of addressing existing indicators with rigor and transparency, the Network of Public Security Observatories strives to give greater context to commonly cited statistics. "We spend all this time tallying up homicides," said Ramos. "Homicides are the tip of the iceberg. For each homicide committed by the police that we count, how many scared kids are we missing? How many threats are we missing?"
For Julita Lemgruber, a sociologist and coordinator at CESeC, the Network will fill crucial gaps. Referring to the dozens killed in a Manaus prison just days prior to the Network's launch, Lemgruber declared that it was essential for the country to begin tracking deaths within Brazilian prisons. "This could have only taken place in a country where some lives matter less than others," Lemgruber lamented. "The people that died in this prison in Manaus were members of groups that are unfortunately seen as disposable." The Network, said Lemgruber, would provide the data necessary for holding authorities in public and private penitentiaries accountable for their actions and for their neglect.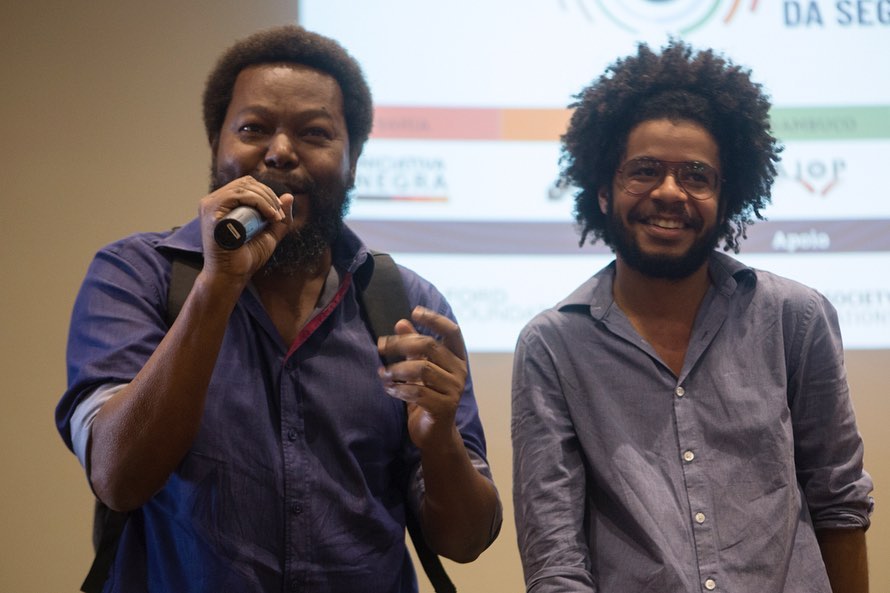 By including indicators such as racial abuse, violence against LGBTQ+ populations, and protest-related violence, the Network hopes to dig into the narratives that underlie official figures. The launch event thus saw a wide range of civil society members and state actors in attendance, including some of Rio's best-known favela activists.
Edu Carvalho of Rocinha, located in the city's South Zone, recalled the anniversaries of the deaths of Eduardo Felipe Santos Victor and Douglas Rodrigues, both of whom died at the hands of police: "The difference between Douglas, Eduardo, and this Eduardo speaking to you now, is that I'm alive and they're not." Carvalho, who worked as an advisor to the Intervention Observatory in 2018, called the Network "important and absolutely necessary" for the clarification of cases of police violence. In the cases of both Santos Victor and Rodrigues, judges absolved the Military Police officers responsible.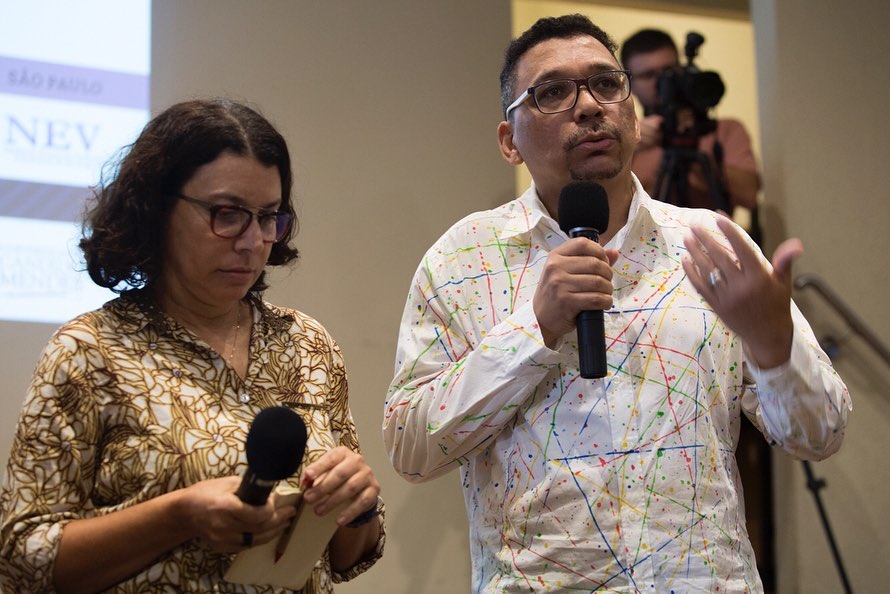 The launch of the Network of Public Security Observatories comes at a time of unprecedented levels of police violence in Rio, and favela partners hope to play a key role in monitoring efforts. According to official statistics from the Institute of Public Security (ISP), Rio police killed 558 people in the first fourth months of 2019, more than in any first trimester on record. However, as cases such as that of Santos Victor demonstrate—where an amateur video of police tampering with the crime scene surfaced thus providing attention which would otherwise have been minimal—official data hold little weight in the absence of community observation.
Ramos emphasized that every step of the Network's formation has been carried out in consultation with favela activists and residents. Collaboration with favela leaders and community-based organizations are the source of the Network's legitimacy while also providing data from their existing monitoring technologies.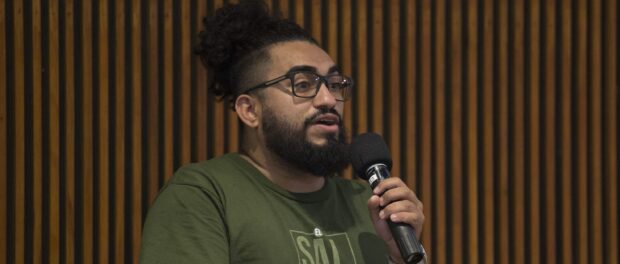 Raull Santiago of Coletivo Papo Reto, a public security and human rights media collective from the favelas of Complexo do Alemão in Rio's North Zone, said that the favela activists present at the launch event are "natural observers." Santiago, a longtime CESeC collaborator, lamented that residents of Brazil's peripheries are often excluded from discussions on public security policy and lauded the Network for involving those most affected by police violence.
Eliana Sousa Silva, founder of Redes da Maré (Maré Development Networks NGO)—located in the favelas of Complexo da Maré, also in the city's North Zone—agreed with Santiago, saying that she sees the Network of Public Security Observatories as an opportunity to bring data directly to the people. The violent situation in Rio's favelas can only be changed, said Silva, "if those most affected by the violence are directly involved in monitoring projects. The Network is part of this and is doing it right."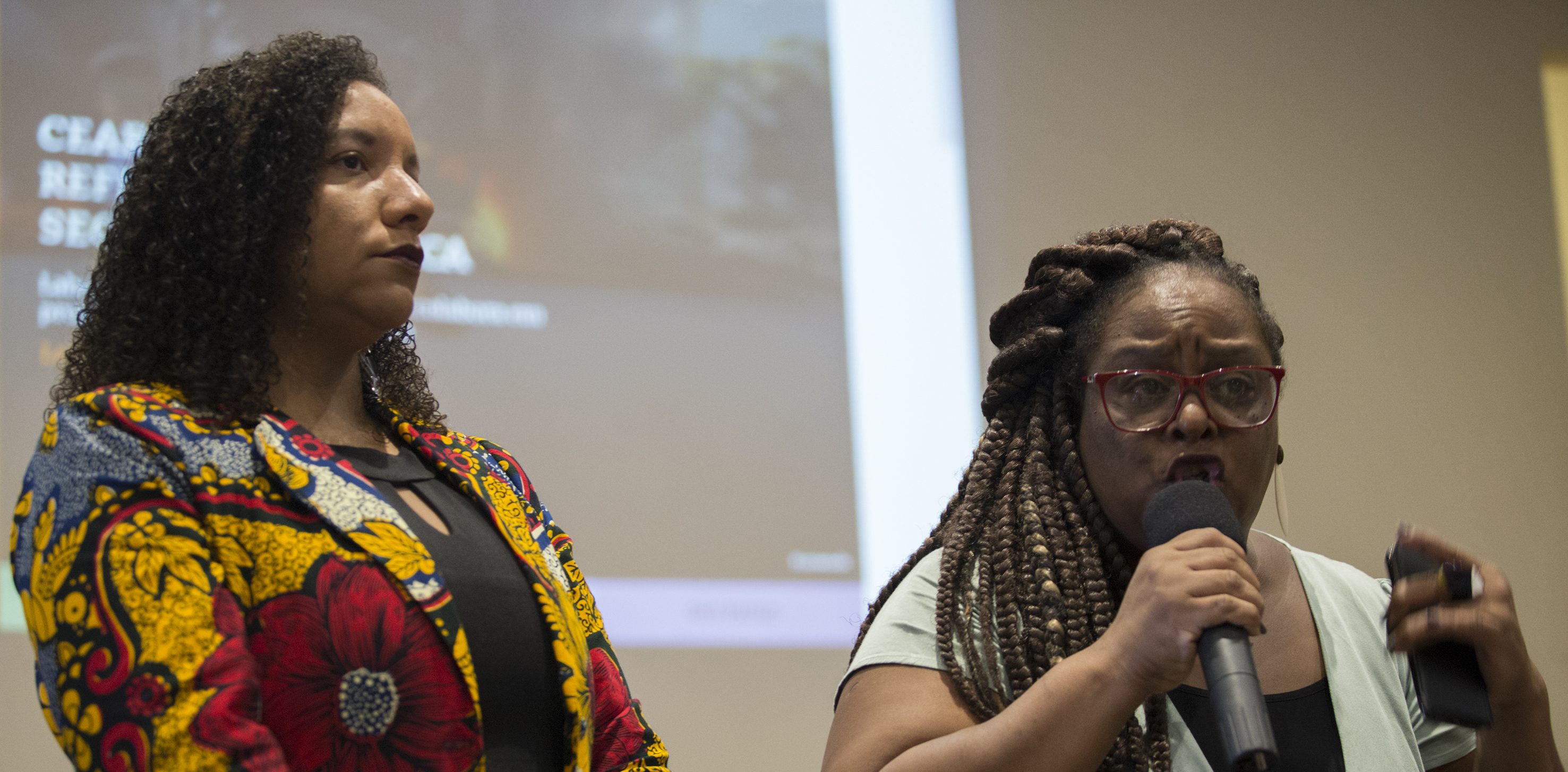 Itamar Silva, coordinator of the Brazilian Institute for Social and Economic Analysis (IBASE), pointed to the presence of state representatives Renata Souza and Mônica Francisco—two black women from favelas elected to public office—as a sign of progress. However, as Silva said, a broad public must be brought on board in order to achieve real change. "Permission has been given for [these youth] to be killed every day and we haven't been able to mobilize society," said Silva."We need more people in this boat."