Five Rio de Janeiro Cities Rank Among Brazil's Worst for Basic Sanitation
For the original article in Portuguese by André Trigueiro published in G1 click here.
The study considered the hundred largest municipalities in the nation. Five in the Rio de Janeiro metropolitan region are ranked among the worst: Nova Iguaçu (82nd position), São João de Meriti (89th), Duque de Caxias (91st), São Gonçalo (92nd), and Belford Roxo (95th). Niterói was among the best.
Five municipalities in Greater Rio's Baixada Fluminense region rank among the worst in the country for water and sewerage: Belford Roxo , São Gonçalo, Duque de Caxias, São João de Meriti, and Nova Iguaçu.
The evaluation was released Tuesday, July 23, as part of the ranking of basic sanitation carried out by the Brazil Treatment Institute (Instituto Trata Brasil), which measured the quality of water and sewerage services among the country's 100 largest cities.
Top Marks
Niterói was the only city in the State of Rio de Janeiro to place among the top ten ranked. Other positive highlights in Rio state were Petrópolis (39th position) and Campos dos Goytacazes (40th).
The study also shows that in these three cities, water and sewerage services were carried out by private companies.
In Niterói, 100% of the population receives treated water and 95% of municipal residents have their sewage collected and treated—today handled by the private concessionary Waters of Niterói (Águas de Niterói).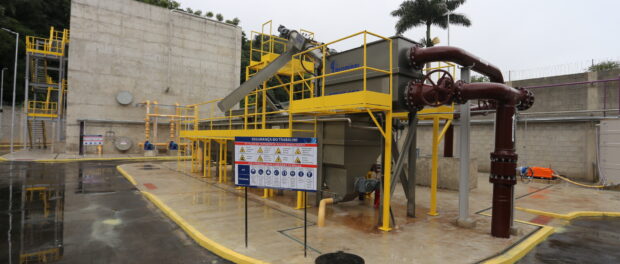 "When the city turns over these services to the private sector, normally they are held much more to account, so they have to invest. And from there, the numbers start improving. This doesn't mean that a public utility isn't good, that's not it. Many cities in Brazil are very well attended by public utilities as well," opined Édson Carlos, president of Instituto Trata Brasil.
Cedae, Rio State Water and Sewerage Utility, Among Five Worst
At the bottom of the ranking are Nova Iguaçu (82nd position), São João de Meriti (89th), Duque de Caxias (91st), São Gonçalo (92nd), and Belford Roxo (95th).
All five municipalities are attended by public utility Cedae, except for São João de Meriti, where the company handles only distribution. In the others, Cedae is responsible for both water and sewerage services.
And it is precisely the sewerage system that draws complaints from residents. According to the study, all untreated sewage from these cities ends up in Rio's Guanabara Bay.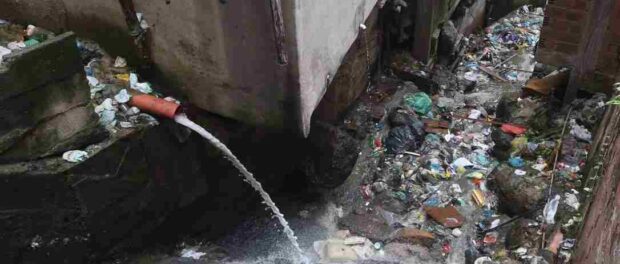 The cities of Nova Iguaçu and São João de Meriti, in the Baixada Fluminense, practically do not treat their sewage. Belford Roxo and Duque de Caxias, also in the Baixada, treat 5% and 6%, respectively, of their liquid waste.
São Gonçalo, in Rio's Metropolitan Region, treats 15% of its sewage.
According to the specialists, millions of liters of untreated sewage pollute the cities' rivers every day, and subsequently reach one of the most known postcard images of the nation, the Guanabara Bay.
"[Treating sewage] is basic. It is the minimum that our elected leaders should be investing in. They could be meeting this need. This would avoid many illnesses," said Daise Lucy, a law student.
The State's Capital City, Rio de Janeiro, Ranks in the Middle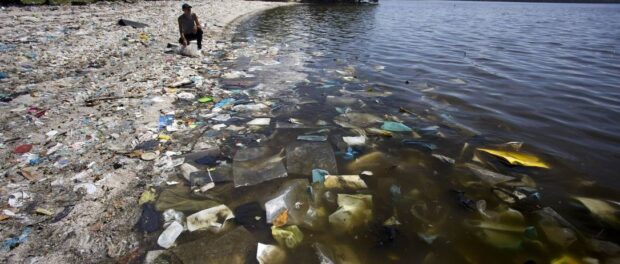 The state capital, Rio de Janeiro proper, places in the middle of the ranking, in 51st place. Cedae administers the majority of services for the city, where treated water arrives at the homes of nearly 100% of residents (99.16%).
But when it comes to sewerage, only 46% of Rio residents receive some type of treatment.
"There is a history of low sewage treatment by Cedae in various municipalities. Few have seen improvements in sewage treatment. One of these is the capital [city of Rio de Janeiro]. In Cedae's case, during many years, sewage treatment was not a priority. This creates a major deficit, and [Cedae] now must rush to fulfill its obligation which is not only to provide water to citizens, but also remove the sewage and treat it, so that this water returns in the correct way to nature," said Édson Carlos.
For the complete study (in Portuguese) click here.