When we think about the processes of "invisibilization" affecting the black population of Brazil, some aspects become more evident once we view racism as a key actor in these historic processes. Psychology cannot be an exception. Like other trades typically drawn from an exclusive realm of society, the field of psychology has a large deficit of black professionals.
Such a lack of ethnic plurality has exacerbated the gap in access to psychological care. It is a service for which only an economically privileged class can pay—even if there are more affordable or even free services available at universities. Nevertheless, there are resistance movements which seek to center racism more effectively in discussions regarding psychology. This includes subjects ranging from more egalitarian access for the poorest segments of the population to the formalization of public policies for psychological assistance in peripheral communities. The Conceição Chagas Black Collective of Psychology of the Baixada Fluminense, located just outside Rio de Janeiro proper, is one of the resistance movements leading this struggle.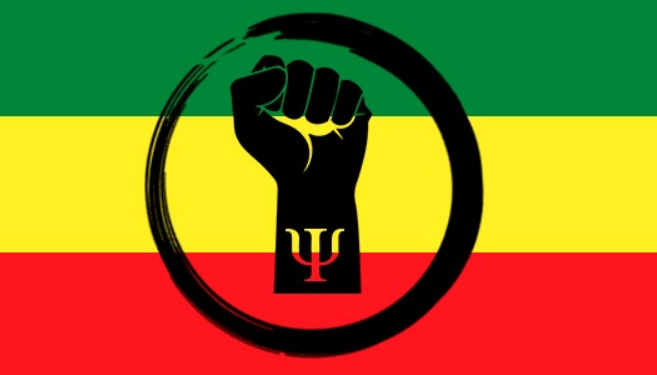 The name is an homage to Conceição Corrêa das Chagas. Born in 1935 in Nilópolis, in the Baixada, Chagas has degrees in pedagogy and psychology as well as a doctorate in Psychosociology in Communities and Social Ecology from the Federal University of Rio de Janeiro (UFRJ). Chagas began her innovative work in the Baixada city of Nova Iguaçu during the 1970s and 1980s, leading with the "Listening Point" project, with the goal of offering solidarity to people affected by the emotional aftermath of the military dictatorship that had governed the country for 21 years. In 1983, the methodology of the services evolved into what is today called the Family Care Center (CAF). CAF aims to prevent situations that pose a social or personal risk, as well as strengthen familial and communal bonds.
The Conceição Chagas Collective has worked in Nova Iguaçu since April of 2018. Jacqueline dos Santos and Geílson Simões are two of its representatives, part of a total of seven professionals spread throughout the Baixada Fluminense, including Duque das Caxias, Belford Roxo, and Nova Iguaçu. Jacqueline is part of the Commission on Human Rights and Racial Relations as part of the Rio de Janeiro Regional Council on Psychology. The two affirm that it was only once the collective gained strength and recognition among colleagues in the profession that terms like "genocide" began to gain regular use in professional dialogue and communication.
"It is an issue that needs to be discussed beginning at the university level. There is no specific course in psychology that explicitly addresses the implications of racism for black men and women. There is no public policy on the topic of care for the unique and advanced psychological pathologies of racism. There is much to be done in this regard, and the situation is extremely grave, especially given the current political moment, in which there are few initiatives addressing these problems," explains Santos.
Both Santos and Simões, before becoming psychology activists, had personally experienced the difficulties involved with being black and fighting to break down cultures of exclusion. Santos had entered Rio's Pontifical Catholic University (PUC-Rio) through the affirmative action system, receiving a full scholarship to take the ENEM college entrance exam via a federal program called ProUni. Still, even while showing herself to be extremely qualified in her field, she was harassed in various ways by the university's white elite.
"You, as a black woman from the periphery, need to prove at every instant that you are infinitely more qualified, even for simple tasks, than the majority. You cannot be average at anything. With this mentality, students get sick because of the pressure, which is doubled. Not to mention all the subtle insults. You eventually get an exact sense of how much it bothers you. And if you stand out, everyone will always be skeptical of your performance, wondering if you didn't copy and paste from some well-known text," says Santos.
Simões tells a similar story. He enrolled in a private university through the FIES, a Ministry of Education program that aims to invest in the higher education of students who are enrolled in paid college programs. He was invited to present his final paper, entitled If Homosexuality is Still a Synonym of HIV and AIDS, at an event on mental health. Highly praised by specialists, the document circulated in academic circles and other related events. But the color of Simões' skin prohibited him from receiving due recognition in these spaces, he explains.
"In situations like that, they will never view you as the speaker. I will always be associated with administrative work, with a more subordinate activity, even when wearing more formal clothing, or wearing glasses. Glasses at least serve as protection to keep me from dying for being suspected of some criminal activity, at a traffic stop for example. I would arrive early to some lectures and sit in the corner of the auditorium, without anyone wondering who I was. When it was almost time for my presentation, they would ask where the presenter was, and when I would say that it was me, the look of surprise on their faces was embarrassing," says Simões.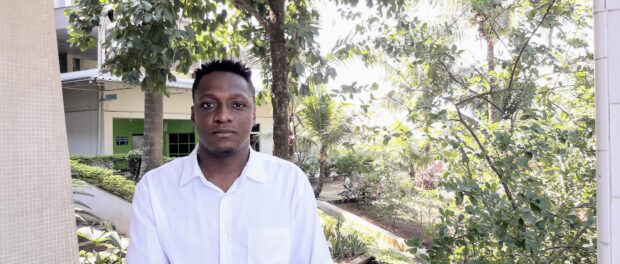 He also clarifies that one of the cruelest manifestations of racism often stems from the perception of families from the periphery themselves in relation to skin color and the series of barriers that it can impose. To change this—according to social, economic, and even aesthetic expectations—Simões affirms that it is not rare for many of these families to engage in a type of "strategic whitening."
"This is what gives rise to situations in which black families influence the relationship choices of their children and grandchildren so that their partners are white or lighter-skinned, so that the offspring are not as discriminated against when they, for example, are looking for a job. Erasing their origins can be a form of securing a better future. This is really sad," he explains.
But it isn't all about oppression. Significant victories are also part of the journey. Black movements across the country succeeded, after much pressure, in producing the document "Racial Relations: Technical References for the Practice of Psychologists," published in September of 2017 by the Center for Referential Techniques in Psychology and Public Policies (CREPOP), which is associated with the Federal Council of Psychology. This is more than just a manual: the document contextualizes historical information such as the origins of major black movements and the importance of their influence in changes to the practice of psychology in Brazil. It also includes methodologies for confronting structural racism, theoretical contributions regarding race relations in psychology, and guidance on how psychologists can contribute to the dismantling of racism and the promotion of racial equality.
It is clear that there is still a way to go. According to data from the Federal Council of Psychology, the country currently has registered exactly 352,386 psychologists. In the state of Rio alone, there are 42,000 professionals registered. Of this number, 36,379 are women and 5,532 men. However, the Council does not provide information regarding the number of black psychologists within these figures. In Brazil, psychology was regulated as an official discipline in 1962, while the 1st National Meeting of Black Psychologists and Researchers on Inter-racial Relations and Subjectivity only took place in October of 2010.
A January 2019 report from the news site Nexo Jornal approaches the issue of racism's impact on mental health in the Brazilian population. The study reveals that it was the 1980 census that first posed questions regarding the race of the interviewee. The Brazilian Institute for Geography and Statistics (IBGE) collected an impressive range of over 150 types of non-white colors. According to the author, this multiplicity of categories represents an attempt to escape the stigma associated with the category of "black."
This article was written by Fabio Leon and produced in partnership between RioOnWatch and Fórum Grita Baixada. Fabio Leon is a journalist and human rights activist who works as communications officer for the Fórum Grita Baixada. Fórum Grita Baixada is a forum of people and organizations working in and around the Baixada Fluminense, focusing on developing strategies and initiatives in the area of public security, which is considered a necessary requirement for citizenship and realizing the right to the city. Follow the Fórum Grita Baixada on Facebook here.