This article is part of RioOnWatch's ongoing reporting on social struggles around the world that dialogue with the local reality in Rio de Janeiro and offer important points of international comparison. Analyzing parallels and showing solidarity for peer communities allows us all to establish connections, share knowledge, build networks of support, and establish a sense of common experience and purpose.

On February 15, nearly two years after beginning their work, the Mothers of Victims and Survivors Network launched their initiative at the Mathare Social Justice Centre (MSJC) in Mathare, Nairobi, Kenya.
The network is composed of close to fifty members from across the city's low-income settlements—from Kayole, Mathare, Dandora, Mukuru, Kibera and elsewhere—all of whom have come together to seek justice for the killing or brutal victimization of members of their family, usually young men, by the police. 
Echoing the struggles of the mothers of political prisoners in Kenya in the early nineties and similar inspirational mobilizations of madres and mães in Argentina and Brazil, the network is primarily composed of women. These are the mothers and wives of victims of extrajudicial killings.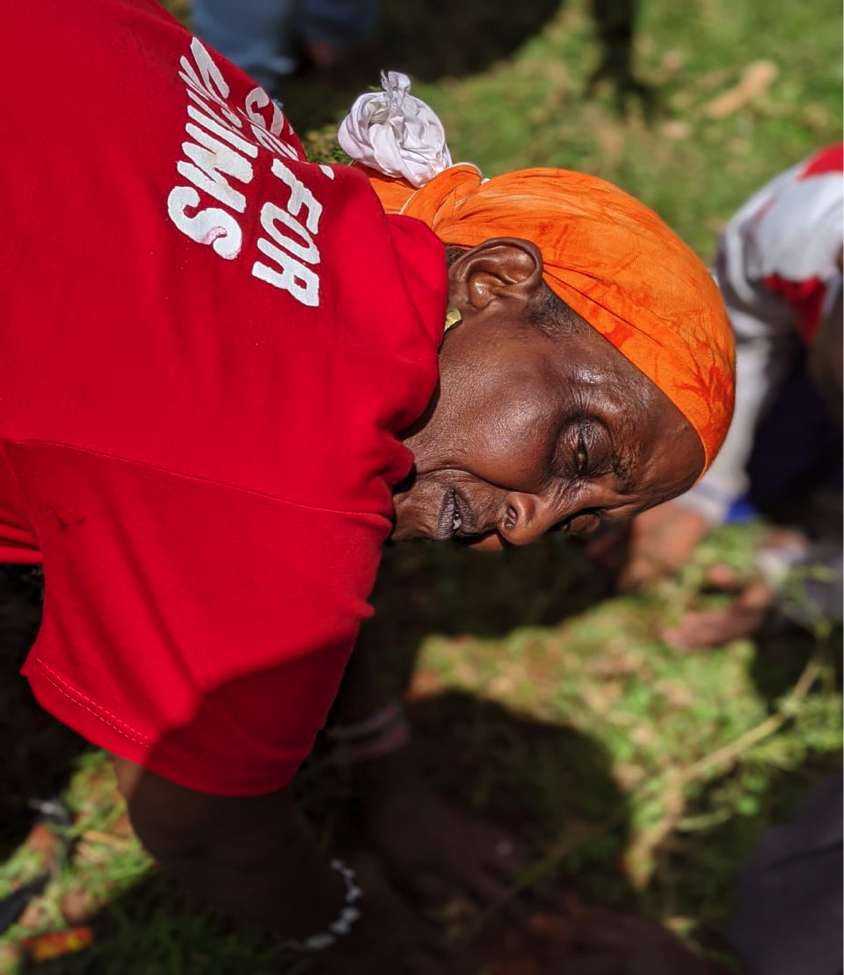 Since 2017, the members of the Network have been coming together to support each other through grief, to offer solidarity in the judicial system for the mothers who have been lucky enough to have their cases reach court, to document new victims, and to strategize collectively. Though throughout this time they have witnessed and continue to experience the imbalances and biases of the Kenyan legal system, the day's launch was a celebration of the Network's tedious, painful, and painstaking work: of what they have accomplished and what they will continue to do to ensure justice for their communities. 
In 2017, the MSJC, a community-based organization in the urban settlement of Mathare, released a participatory action report on extrajudicial killings in Kenya between 2013-2016. The report, titled "Who is Next?: A Participatory Action Research Report Against the Normalization of Extrajudicial Executions in Mathare," chronicled the killing of at least 50 young men in Mathare and 803 nationally in the three-year period. While illustrative of the sinister force of the police in the country, most citizens recognize that this documentation is only the beginning. The number represents a minority of those who have been killed in the recent past and filed away as "thugs" or "suspected terrorists."
Some of the families of the young men killed and documented in this report and other ongoing MSJC documentation are represented in the Network.
Mama Victor, the current coordinator of the Mothers of Victims and Survivors Network, lost her two sons, Victor and Bernard, on the same day in 2017. They were killed, meters apart, by police officers who had invaded Mathare, ostensibly to quell protests provoked by the election results released a day earlier.
In Lucy Wambui's case, another co-leader of the Network, her husband, Christopher Maina, was killed when she was eight months pregnant with their first child. He was dragged from a building site where he had been working and killed at 2pm on a public street. His killer, a notorious police officer named Rashid, executed one of the witnesses to Maina's killing a year later. Having also been filmed killing two young men in Eastleigh two months after killing Maina, Rashid continues to work as a police officer. Unjustly vindicated in an irresponsibly biased BBC documentary, this breed of policing reflects that of what the UN Special Rapporteur on Extrajudicial, Summary or Arbitrary Executions Agnes Callamard called, during her February 2020 visit to Mathare, typical of "serial killers in uniform."
Another member of the network is Mama Stella, whose son was one of the eight young men killed by the police in April 2016 in Mukuru. Though the media reported that they were "suspected thugs," two of them were only 16, and one was 17 years old. The group had plans to start a community garbage collection business.
One of the youngest members of the network is 19-year-old Mso from Mathare, who has had two partners killed by the police in the same year. She is now left to care for two young sons in the same settlement where her husbands were killed.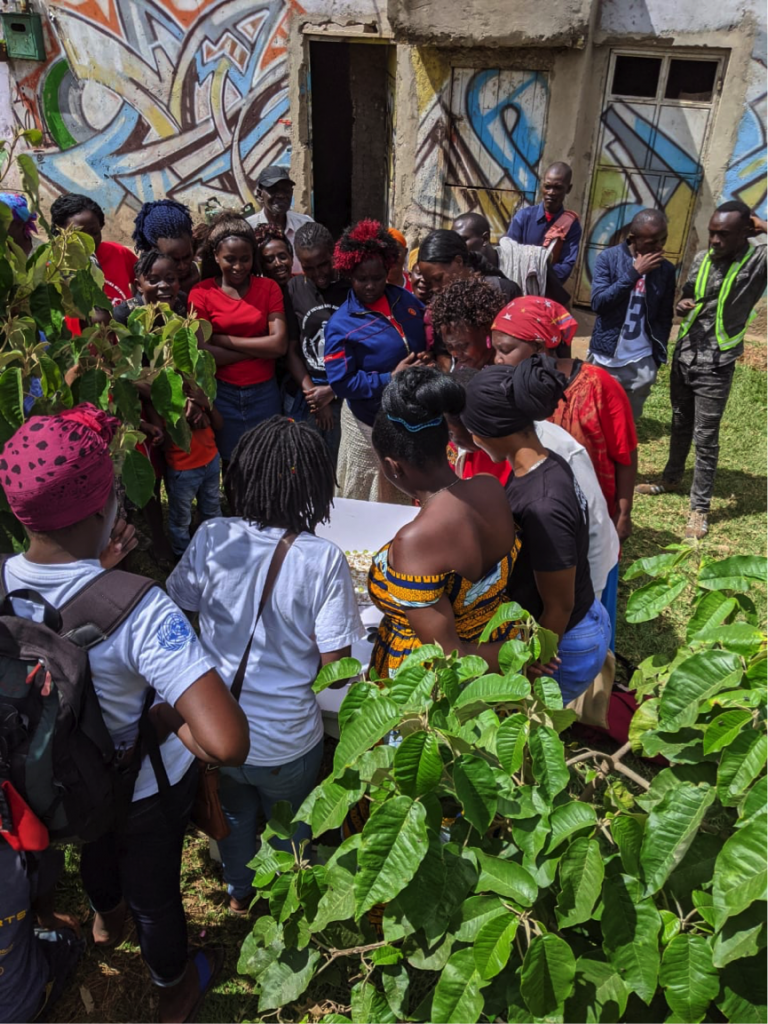 While their family members are killed at whim, these women are unable to seek justice from government organizations such as the Independent Policing Oversight Authority (IPOA). According to its own "End-Term Board Report 2012 -2018," the IPOA has only managed three convictions out of the 9878 cases it received during that period—just as in Brazil, the vast majority of these cases remain under endless investigation. And yet, against the injustice of these conditions, the Network has continued to grow.
These women know that the killing of their family members is only one extreme outcome in a continuum of structural violence that features, among other things: lack of access to water, poor schools, inadequate health care, and the militarization of their homes. "Children being killed like kukus [chicken]," said one mother.
They also know that the government's informally formalized "shoot to kill" policy is reserved for spaces like theirs. Wealthy areas of the city see no such policing.
For this reason, these mothers came together on February 15 wearing red shirts to represent the[ir] "blood that had been shed." On the back of these shirts were only three words: "justice for victims."
Together they sang and danced and marched determinedly, expressing how the[ir] "fire had been lit" [moto imewaka], while dedicating time to plant trees in memory of those they had lost. 
As these trees grow and are taken care of in a community that is governed by environmental apartheid, they will stand as symbols of residents' struggle for justice. They will exist in opposition to a status quo, planted in a moment of change co-catalyzed when these mothers got up and said: "killings get back, we are moving forward."
Wangui Kimari works as the participatory action research coordinator for the Mathare Social Justice Centre in Nairobi, Kenya, a community-based organization in the informal urban settlement of Mathare. The organization strives for social justice by means of community engagement and the use of social movement platforms.
---
Support RioOnWatch's tireless, critical and cutting-edge hyperlocal journalism. #FundFavelaReporting: bit.ly/DonateToRioOnWatch