Since its inception in 1991, Casa de Santa Ana has pioneered the delivery of healthcare and physical therapy to elderly residents in Cidade de Deus (City of God). Located in the heart of one of Rio's biggest West Zone favelas and just 5km from the site of the Olympic Park in Barra da Tijuca, Casa de Santa Ana is a multipurpose care facility specializing in elderly health and wellbeing. Until recently, Casa de Santa Ana focused on and offered services solely to Cidade de Deus' aging population. This changed in 2009 with the innovative idea to expand resources and local expertise through education and training. Today, Casa de Santa Ana has offered its Senior Caregiver course to over 500 young adults, while also combating the chronic shortage of doctors and nurses that plagues Brazil's poorly funded public healthcare system.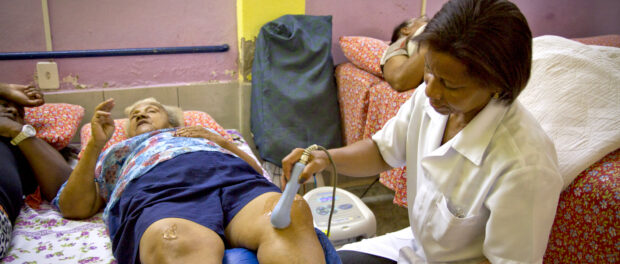 Maria de Lourdes Braz, founder of Casa de Santa Ana, is no stranger to taking initiative and addressing the needs of communities. "People often overlook the elderly and tend to be more generous toward children and the 'next generation," Lourdes explains. "It isn't difficult to get funding and sympathy for children's programs, schools, and day care centers—but rarely do people consider supporting Brazil's growing elderly population." Lourdes founded Casa de Santa Ana in 1991 along the lines of a crèche—typically a children's day care—but applied the same premise and amenities to fit the needs of the community's aging population. Casa de Santa Ana provides proper physical therapy, exercise and gymnastics, nutritious meals, and music engagement through weekly percussion classes, organic gardening, and ballet classes four days a week for both children and seniors. Lourdes receives funding for this innovative model, the first in all of Brazil, and continues to offer these services for free to community members. She has revolutionized the model of caring for the elderly, arguing "people are healthier, happier, and live longer if they remain in their community and have the continued support of their family and friends."
Today, Casa de Santa Ana opens its doors to 15 seniors on a weekly basis for the Day Care Center. It also hosts 100 elderly residents for specific activities such as physical therapy, pranic healing, senior gymnastics, shiatsu, ballet, percussion classes, and the region's sole treatment center for venous leg ulcers, a painful recurring wound that many elderly patients get from venous hypertension. Casa de Santa Ana has eight full-time local staff, innumerable volunteers, and over 100 girls of all ages who take ballet classes alongside the seniors.
"One of the best, and initially unintended, parts of Casa de Santa Ana is the cross-generational learning that takes place," says Lourdes. "It's amazing to see children gain respect for the elderly, and interact with care rather than pity. It's a way of showing kids every day that they too will get old, and that no one deserves to be treated as anything less than human."
The organization started offering dance classes to its daily residents eight years ago, when Cristina Aleixo, a passionate and dedicated ballerina, approached Lourdes after a car accident ended her professional aspirations as a dancer. "Cristina is still an unbelievable ballerina—she could be teaching private lessons in Zona Sul, but instead she comes here every day and shares her talent and passion for dance with the girls," Rodrigo Braz Vieira, Lourde's son, explains. Today, girls and women aged 4-74 participate in free, mixed-age ballet classes in the upstairs studio of Casa de Santa Ana. Cristina's talent and respect for the girls have helped three of her ballet students receive full scholarships to train at the Municipal Theater in Rio as part of Brazil's National Ballet. She is currently training several others for this same prestigious opportunity.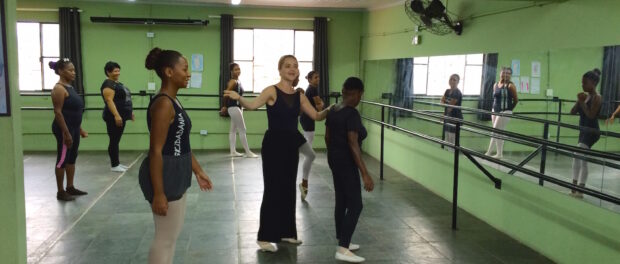 The Senior Caregiver course is the newest addition to Casa de Santa Ana. Lourdes says the idea for the course took shape due to the deficit in healthcare workers. Residents in favelas all over Rio de Janeiro either wait long hours at a local public clinic or travel far distances to see a physician. Furthermore, Rodrigo points out that almost no public health center in Rio de Janeiro offers physical therapy, a critical component for healthy aging. This is the reality for almost all low-income Brazilians who can't afford private healthcare providers.
Currently financed through grants from the Brazil Foundation, Sextant Publishers, and several engineering companies, Casa de Santa Ana's state-of-the-art 40-hour series of classes is open to anyone, completely free of charge. The classes are taught by health professionals and cover basic physical therapy, first aid, general elderly care, and offer psychological and emotional guidance. Participants receive an accredited certificate upon completing the course.
Over 500 people from Cidade de Deus and other nearby communities in Rio's West Zone have participated in the course since its creation in 2009. Many have gone on to receive jobs in local care centers or in private homes in affluent neighborhoods like Barra da Tijuca, Leblon, Ipanema, Copacabana, and other parts of the South Zone.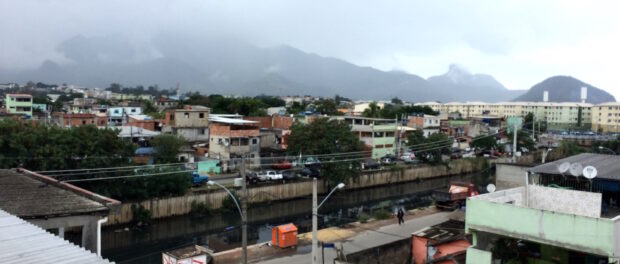 "Within just one week after the first course was offered, 15 of the 60 participants had jobs," Rodrigo recounts. "Our intentions are to meet the demand for home-based care, while also providing an important and crucial trade to people who often can't afford education in medical care."
Underscoring all the organization's activities is a positive vision for what aging should and can look like: "Prevention is key when caring for elderly patients," Lourdes says. "Just because it's the end of one's life doesn't mean it has to be boring, passionless, and neglected."