One month from today, when the 2016 Rio Olympics officially open, the city expects to host 10,000 athletes, 30,000 journalists and hundreds of world leaders, while a TV audience of around four billion watches on from around the world. Inevitably, this will mean a heavy focus on security during the event. Terrorism is a particular concern, and since 9/11 security budgets for Olympic Games have spiraled to near ridiculous levels, with over US$1 billion routinely spent on securing the Olympics.
Historically, there have been just two incidences of terrorism at the Olympic Games: the kidnapping and murder of Israelis by Palestinian paramilitary group Black September at the 1972 Munich Games, and in 1996, when a bomb planted in Atlanta's Centennial Olympic Park by an anti-abortion terrorist hoping to stop the Olympics killed one person and injured over a hundred more. Terrorism in the Olympic Games' 120 year history has accounted for the deaths of 13 people, compared to over 2,500 people killed by Rio's police force since 2009 when Rio's hosting of the 2016 Games was announced.
Various news articles in recent months have highlighted security fears over the Rio Games, while quoting senior figures in the organizing committee detailing their plans for security. Such details include 80,000 security personnel, double the number that secured the London 2012 Games. For sociologists Phillip Boyle and Kevin Haggerty, the security at mega-events has become a spectacle in its own right as increasingly visible and impressive security measures are deployed as "part of a conscious project of public reassurance that aims to fashion a safe image of event sites." For London 2012, surface to air missiles were installed throughout the city as part of the Olympic security operation.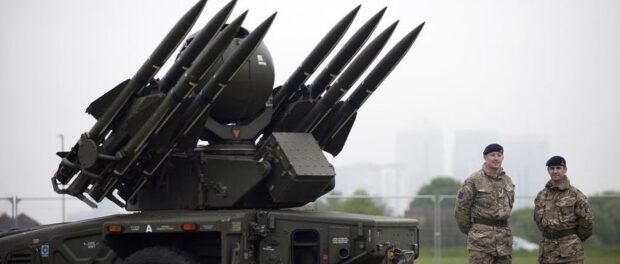 In his latest book on the political history of the Olympics, Jules Boykoff argues that this is the purpose of Rio's Pacifying Police Unit (UPP) program. It is not to secure the favelas for the benefit of the residents, but the presence of policemen with big guns is designed to reassure international visitors worried about safety—a policy designed "for the English to see."
The city of Rio, however, is so divided that the conflicts between police and traffickers in some favelas, and decades-long state violence experienced by favela residents, are unlikely to affect tourists at all, even those who visit favelas. That hasn't stopped prejudiced views leading the Australian Olympic team, in a stunning display of ignorance, to ban all their athletes from all favelas. Likewise, recent reports in international media seem to suggest violence in favelas will somehow make the Olympic Games less safe for participants and spectators–when drug traffic-induced violence has little to do with pick-pocketing or other violence that affects Rio's tourists–building on a trend of international media focusing disproportionately on violence when talking about the city's favelas.
Security costs and legacies
The sheer cost of securing an Olympic Games is eye-watering. Finding an accurate cost for the Rio Games is difficult, as the federal government will provide armed forces and police. This is a classic example of Olympic accounting, as the cost of this provision by the federal government is unspecified within the Olympic budget. Initial estimates put the cost of security at the event at R$1 billion, remarkably low considering London 2012's security bill of £1 billion (R$5 billion). As with all Olympic budgeting, this figure will surely rise after the event.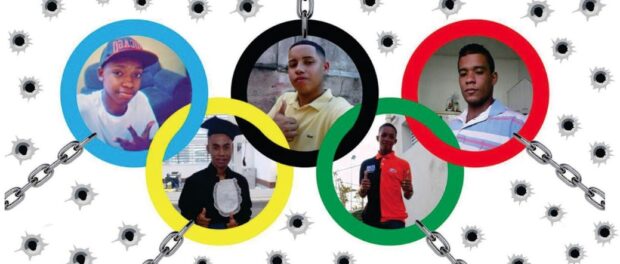 For the Athens Olympics in 2004, the first Summer Olympics since the terror attacks of 9/11, American security forces pressured the Greek government into spending around US$1 billion on security. Athens was to have a state-of-the-art, integrated security system of the kind now intended to keep Rio safe during the Games. However, despite the huge price tag, Athens' system was so poorly organized it wasn't even operational during the event. The money spent on security forms part of a deliberate long-term security legacy. The Olympics have long presented governments and police forces with an opportunity to purchase new policing technologies and keep them in use afterwards, according to Boykoff. In the case of the 2012 London Games, this included military grade technologies such as a Long Range Acoustic Device.
Secure for whom?
While a host city would argue this security legacy is necessary to keep citizens safe from threats such as terrorism, previous experience shows that these security technologies are also turned against citizens, in particular political activists. In Vancouver, the integrated security system classified peaceful protesters against the 2010 Winter Olympics as terrorists for the purpose of securing the event. This resulted in some leading activists being followed by police during the Games.
Such events may well be repeated in Rio due to the repressive anti-terrorism law passed by the federal government, which has attracted heavy criticism from social movements as an infringement of their right to protest. Security forces have already been practicing their responses to protests and riots, and the armed forces will be able to block cell phones during the Games. These assaults on civil liberties also form part of the security legacy for the Games.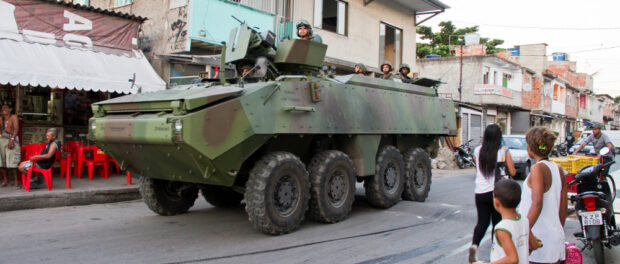 During the Games, around 38,000 army personnel will be deployed in Rio, with speculation that favelas such as Complexo da Maré could be occupied during the event. Such an approach to security is counterproductive. While it may reassure some international visitors, it makes life much more dangerous for residents, as was documented by groups like Maré Vive when the army occupied the favela for fifteen months ahead of the World Cup in 2014.
In recent years, this has been the driving goal behind Rio's security policy—to make the city look safe for international visitors. But this goal has meant the legacy of securitization and militarization will have a long-term detrimental impact on the city's most vulnerable residents. Security for 17 days in August has been prioritized over the long-term safety of residents.
Adam Talbot is a doctoral researcher at the Centre of Sport, Tourism and Leisure Studies at the University of Brighton, UK. He is undertaking an ethnographic project focusing on social movements and activism at the Rio 2016 Olympic Games.