The aftermath of the 2016 election season has left voters, pollsters, and the international community alike with plenty of questions. Brazilian citizens went to the polls in October for the first time since Dilma Rousseff's impeachment to choose new city council and municipal leadership. One month later, the United States held elections for a president-elect to succeed President Barack Obama, far overshadowing simultaneous campaigns for local and state-level representatives. Many of the outcomes in both the United States and Brazil were unprecedented, reflecting shifts in voter priorities and demographics, the electoral system at large, and media campaign coverage. As the two largest democracies in the Western Hemisphere, Brazil and the United States have not only an important bilateral relationship but a tremendous global impact through the application of policy, trade, and investment. Similar experiences and divergences can be seen in the election cycles of these two countries in the following ways:
Anti-establishment candidates won big(ly)
Seizing on voter frustration with the status quo, 2016 saw a rise in the popularity of candidates seen as "outsiders" to the political system.
While Hillary Clinton would have broken ground by becoming America's first female president, her positions especially on foreign policy, trade, and the national economy are decidedly more moderate than radical. As much as she tried to convince the electorate otherwise, Clinton fit the Democratic establishment mold.
Bernie Sanders, the democratic socialist candidate Clinton eventually beat out to secure the Democratic Party nomination, garnered significant support for his platform addressing wealth inequality and challenging the corporate clientelism of Wall Street. He challenged the elitism of his own party, calling out the Democratic National Committee leadership when he said that "I think you have a Democratic Party which is not as strong as it should be in standing up for the working class of this country and taking on big-money interests. And that's been my view for a long time." As a reform candidate, Sanders provided the working class and more progressive-minded Democrats with an alternative to Clinton's "safe but tired" policy. Sanders credits the anger held by a "declining middle class" in part for garnering support for Trump, and certainly a sizable group of Sanders supporters is estimated to have turned out for Trump and other third-party options instead at the polls.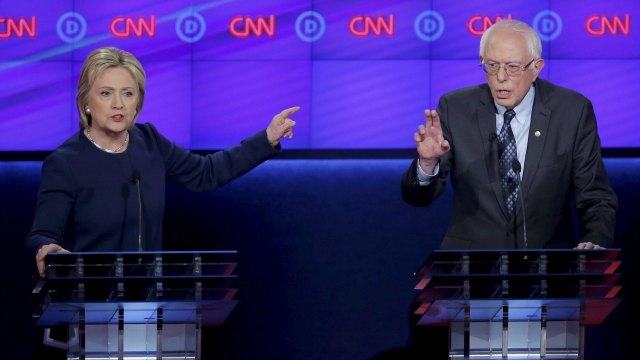 As the 800 point drop in Dow stock market futures during the US election night demonstrate, Donald Trump's win was a literal shock to the world. As a candidate, Trump differed wildly from the classic Republican Party line symbolized by former presidential candidate Mitt Romney and House Speaker Paul Ryan. Trump is a personality, not policy-driven, candidate, relying more on the appeal of his bullying egoism and brash humor than on tact levelheadedness that high ranking leaders generally possess. His policy agenda is unpredictable but alarming, with rapidly changing responses on issues such as climate change, reproductive rights, immigration, and healthcare.
Meanwhile, the recent impeachment of Dilma Rousseff of the Workers' Party (PT) severely impacted the Brazilian elections. Across party affiliation, a majority of lawmakers in Brazil's Congress are currently under investigation or face criminal charges for corruption. Measured in terms of numbers of mayors, the PT now ranks tenth among political parties. To fill this void, fringe candidates ran campaigns based on their "outsider" status and made massive gains in cities across Brazil.
In São Paulo, centrist João Doria of the Brazilian Social Democratic Party (PSDB) received more than 50% of the votes to become the mayor-elect without need for a run-off election. Doria campaigned on this anti-PT sentiment and on his experience in the private sector, emphasizing that he is not a politician and repeatedly denouncing former president Luiz Inácio Lula da Silva (PT) as "a scoundrel, a liar and a coward." Doria's business background, hosting Brazil's version of the TV show The Apprentice, and policy focus on privatization have drawn comparison by The Washington Post to Trump in the United States.
Other cities across Brazil saw a similar trend, with Belo Horizonte narrowly electing former soccer executive Alexandre Kalil of the Humanist Solidarity Party over established politician João Leite (PSDB).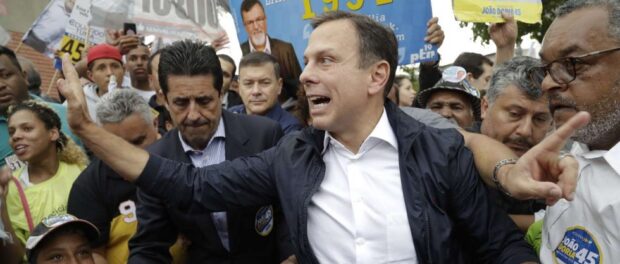 Social movements come with shifts right
History shows us that in the pattern of incremental progress, with social gains come conservative regressions. Combined with voter apathy and economic frustration, the 2016 elections demonstrated a conservative shift in voter mindset in Brazil and the United States.
The 2016 election cycle in both nations focused heavily on the economy, criminal justice, data, and security. Polling and research throughout and after the election shows that American voters were motivated by economic anxiety and the intertwining of class and race-based politics. A telling correlation is Trump's performance, highest in areas where middle-aged whites are also dying the fastest linked to addiction, lack of education, and economic depression. Immigrants and people of color are seen by some as undeserving or unfairly helped by social policies; their growth in the United States, and Barack Obama's presidency as an African-American, has fueled a white backlash. Conservative candidates, and uniquely Trump's discourse on regaining the power of the working class, tapped into this racial prejudice and economic fear. For the first time since 1928, the Republican Party now has control of the Senate (51-47), House of Representatives (239-192), the majority of governorships, and has a president-elect headed for the White House in 2017 with the power to select the next Supreme Court justice.
Meanwhile in Brazil, since the "parliamentary coup" or Dilma's impeachment, depending on who you ask, federal politicians, voted in or not–are also actively seeking to revert to earlier laws or defund existing programs. Most notable is the PEC 55, a constitutional amendment that will freeze federal expenditures for twenty years, posing a particularly detrimental impact to health and education, arguably the chronically unequal nation's top two needs. Brazil's Interim President Temer is in favor of privatizing Brazil's top universities (now public) and even cutting affirmative action, which, along with other social welfare supports, has been extensively associated with improvements in access to education and reductions in poverty over the past decades.
In the Rio de Janeiro mayoral race, evangelical bishop Marcelo Crivella of the Brazilian Republican Party (PRB) painted his opponent Marcelo Freixo of the Socialism and Freedom Party (PSOL) as dangerously far left. Brazilian voters were more wary of left candidates following Rousseff's impeachment, and leaned toward Crivella's conservatism.
Influence of the elite
While an increased scrutiny on campaign financing prompted many candidates to emphasize their broad funding base and be more transparent in spending leading up to the 2016 elections, ultimately this year set campaign records and overwhelmingly landed the wealthy in office.
Sanders was surprisingly successful in seeking small, broad-based donations to fund his campaign. This choice exemplified his own discourse that criticized politicians' corporate ties and the use of super political action committees (PACs). Trump took a different route, boasting of a self-funded campaign with $100 million from his personal wealth. However, it doesn't look like he fulfilled that claim. Data from the Federal Election Commission shows that he contributed only $66 million of his pledge and relied heavily—as Clinton did as well—on super PAC fundraising. Most recently, the Federal Election Commission has asked Trump to clarify more than 1,000 tax errors in campaign donations they deem "excessive." For Trump and many local politicians facing post-election campaign audits, it looks like legal questions surrounding finances can't be written off as resolved yet.
Outside campaign finance, the candidates themselves are disproportionately wealthy, raising questions as to who they will actually serve once in office. In Brazil, one in five of the mayors elected this year are millionaires. The fall in popularity of PT candidates has had indirect impacts, as less wealthy candidates tend to belong to parties on the left. More noteworthy is the 2015 legislation that places spending caps on campaigns and bans corporate donations to Brazilian candidates. The rules are meant to reduce clientelism in light of Operation Car Wash, but so far have had the short-term effect of favoring wealthy businessmen like Doria and candidates backed by wealthy evangelical churches like Crivella. These candidates have access to their own resources, and are not as impeded by the ban as others. Candidates with their own wealth are allowed to donate up to 10% of their income to the campaign, while churches can organize donation drives and use their influence and network to garner member support. Rafael Greca, 2016 mayor-elect of Curitiba, paid for 40% of his campaign himself with a total of R$600,000. Much of the public is skeptical of giving even a small donation to politicians, seeing them all as corrupt; an exception was socialist Marcelo Freixo's (PSOL) promising but ultimately unsuccessful campaign for Rio mayor, funded by small donations.
Make-it-or-break-it media 
In every democracy, media plays an essential role in distributing information to the public, providing a platform for open debate, and reporting on the actions of government, elected officials, and candidates. The digital age of reporting means that news reaches consumers rapidly and through different platforms. Brazil has the third most Facebook users of any country; its 90 million users have some of the highest engagement, using social media platforms to access candidate information, participate in Q&A sessions with officials, and publicly express their views. In the United States, Snapchat covered rallies, party conventions, and other campaign events in the United States to popular, and primarily young, voter viewership.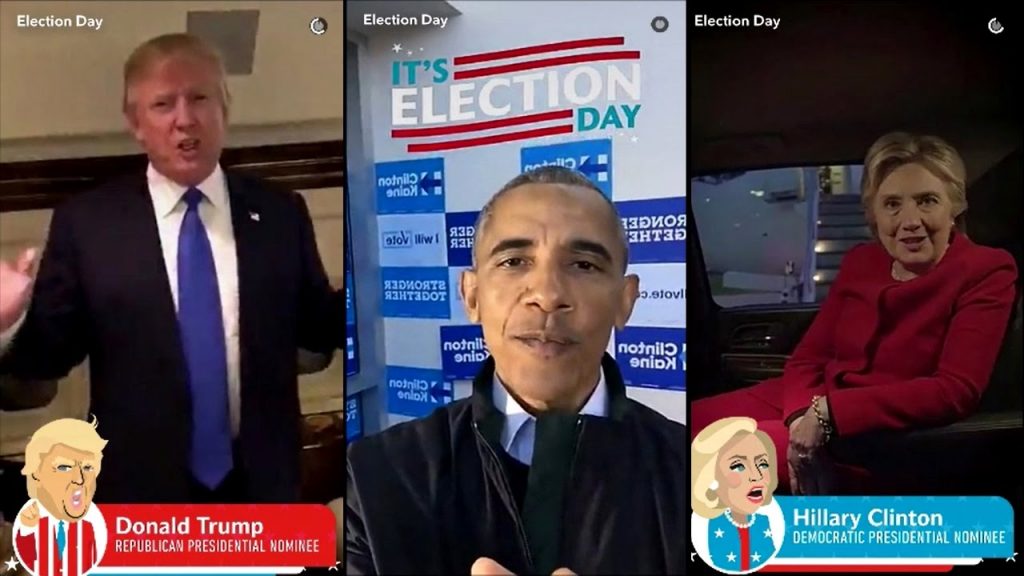 The media is tasked with evaluating the validity of candidate and elected official statements. Through fact checking and even coverage, news sources are thought to level the playing field for candidates who may be otherwise disadvantaged. In the US, "Four-Pinocchio rulings" are given to inform voters that a statistic or claim is objectively false. While Hillary came away from the election with seven Four-Pinocchio rulings from The Fact Checker, Trump, in contrast, earned 59 Four-Pinocchio rulings. His absurd claims, ranging from Obama admitting upwards of 100,000 Syrian refugees to estimating his infamous border wall will cost $8 billion, caused anger, confusion, and even hilarity on occasion. Yet Trump's lack of truthfulness and consistency were not enough to lose him the election.
In Rio, a fiercely fought mayoral race inspired several fact-checking initiatives. During a televised mayoral debate, small teams of journalists collaborated to label candidates' claims correct, incorrect, exaggerated or out of context. Results were shared on social media with a hashtag #checado. NGOs also banded together, led by politics watchdog Meu Rio, with its online "lie detector" real-time analysis of mayoral debates. Brazil boasts a growing fact checking industry.
The 2016 elections have presented the US and Brazil with challenges and opportunities going forward to reevaluate election cycle practices to improve their respective political systems.