For the original article in Portuguese published in Observatório de Favelas click here. 
The People's Summit, a side event of Rio+20, is also happening in Rio's favelas. This Saturday, June 16th in Maré, and next Tuesday, June 19th in Alemão, residents, activists, and organizations from within the communities and from outside will meet to reaffirm their right to the city. The meetings will take place at the same time that world leaders are coming to Rio to discuss environmental problems caused by the current model of development.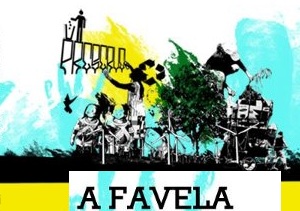 "The Favela on the Social and Environmental Rights Agenda" is a joint initiative of the Observatório de Favelas, Verdejar Socioambiental, Redes de Desenvolvimento da Maré, Instituto Raizes em Movimento, Cooperativa de Reciclagem Eu Quero Liberdade, and Fase – institutions created or working in favelas. The main goal of the exercise is to promote an exchange of experiences, practices and proposals, taking as reference two favelas situated along Avenida Brasil that share a strong history in the struggle for rights: Maré, with more than 130,000 residents, and Alemão, with nearly 70,000.
According to Edson Gomes, director of Verdejar – which works in the Serra da Misericórdia, where the Associated Favelas of Alemão is located – it is an opportunity to show the world the contributions the people are making to conservation and the restoration of the environment.
"We have worked to develop social technology to address the socio-environmental problems of these communities. We imagine building a new society based on the reality of the favela, not based on avoiding the topic or solutions taken from distant realities. For many people like me, raised in favelas, to imagine this new society does not mean to run away from the favela," he said.
The right to the city will be the central issue for discussion. In the time since Brazil was chosen to host the World Cup in 2014 and the Olympics in 2016, the state has implemented large urban projects, summarily expelling entire communities from land that rightfully belonged to the residents.
"Removal is a word and an act that residents of Rio's favelas have known for over a century. To hinder the presence of favelas by forcibly transferring people to distant places means to try to take from the communities the legitimacy of their historical struggles to live in the city," says Jorge Barbosa, general director of Observatório das Favelas.
"The Favela on the Social and Environmental Rights Agenda" is one of the activities organized by the People's Summit that will produce proposals for the People's Assembly – a global civil society gathering that will take a stand before the official Rio+20.
The 16th in MARÉ | Galpão Bela Maré – Rua Bittencourt Sampaio, 169, Maré, from 2pm
The 19th in ALEMÃO | Travessa Soldado Adelino Cândido de Oliveira, Morro da Esperança (Pedra do Sapo), from 9am