Initiative: Pedala Queimados ("Cycle Queimados")
Contact: Facebook | Instagram | Email
Year Founded: 2016
Community: Queimados (Baixada Fluminense)
Mission: To stimulate the use of cycling as a means of transportation, democratize land use, integrate movements fighting for active and sustainable transit, and debate and propose public policies to improve the quality of urban mobility.
Public Events: Pedala Queimados holds frequent biking excursions and talks, and participates in relevant events across Greater Rio. Check out their Facebook page for more information.
How to Contribute: Participate in events, volunteer, and financially support the initiative.
Carlos Leandro de Oliveira has lived his entire life in Queimados, a city of roughly 150,000 located 50km north of downtown Rio de Janeiro in the Baixada Fluminense. He was there before the city's official inauguration in 1990. He was there before the roads were paved and the sewage pipes put in the ground. He was there before thousands migrated to Queimados in the 2000s and 2010s as a result of displacement and purported economic opportunity. He was there before the city bore the morose title it does today: the most violent municipality in all of Brazil—registering the highest homicide rate in the country, according to the 2018 Atlas of Violence.
One could say that to live in a favela in Queimados is to live in the periphery of the urban periphery. In light of wide regional economic disparities and the lack of integration of the metropolitan area, many residents of Greater Rio commute several hours each day—for three million of the region's residents the average commute is two hours and 21 minutes—to commercially-active areas like Rio's South Zone and city center. Unemployment, poverty, violence, illiteracy, inequality, and a lack of public services and adequate housing are among the issues and obstacles they face.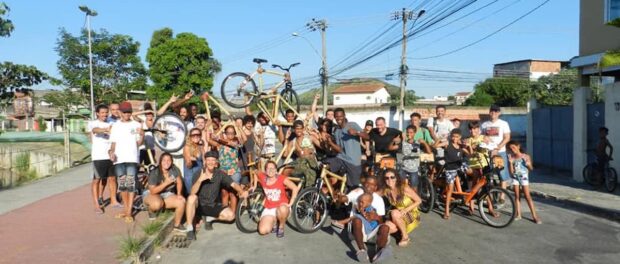 Growing up in a situation of poverty, Oliveira put his education by the wayside to support his family from a young age. "By age seven, I was hawking goods on trains," says Oliveira. Work kept him from graduating from middle school until his mid-twenties.
At nearly 30 years old, Oliveira finished high school and set out to enroll in a two-year environmental program at a local university. Working simultaneously, he took five years to complete the program. At the time, he was working at GlaxoSmithKline Pharmaceuticals in Jacarepaguá, in Rio's West Zone, and would wake up at 2am in order to arrive on time and prepare for class afterward.
Midway through the program, Oliveira was chosen for a highly selective internship and found himself teaching environmental education in Japeri, a municipality adjacent to his hometown of Queimados. There, he began to see the value of the academic knowledge he had acquired at university and also the positive impact that locally-based initiatives can have on a community.
When Oliveira finished his environmental studies program in 2014, his internship ended as well. With several months left until his degree could be processed, Oliveira was left without a source of income. Unable to afford costly inter-municipal public transit, Oliveira describes: "I grabbed my bike and biked to Rio until arriving at the capital four hours later. I left my bike there, returned by train, got off the train, and then went back again by bike. I started to do this every day." Supported by family and friends, he did this to show to the people of Queimados there were alternative modes of reliable and affordable transportation. "Many people in Queimados did not see bikes as a viable mode of transit, only as a leisure activity."
It was during this period that Oliveira met Ricardo Martins. Martins had recently finished biking across all of South America on a bike he himself had built out of bamboo. He gave Oliveira his book, Roda América, about his experience and his philosophy. After reading the book, Oliveira says: "I thought to myself, if this guy biked all of South America starting out with R$385 ( US$100), then I can bike to São Paulo!" Oliveira made the five-day, 400-kilometer ride to São Paulo and many more trips have followed. Slowly, he gained recognition for his activism, becoming affectionately known as "Carlos GreenBike" for his socio-environmental advocacy. Martins now serves as director of institutional relations at Pedala Queimados.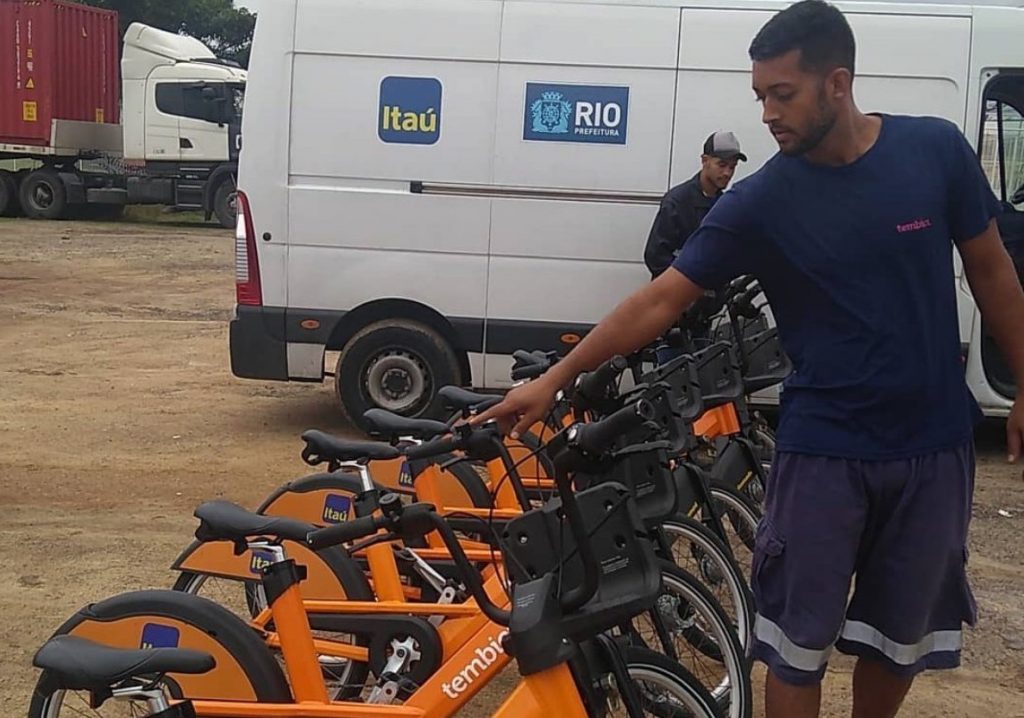 By 2016, "things had gotten bad [in Queimados]," Oliveira admits. The city had received thousands displaced in the lead-up to the World Cup and Olympic Games. "These people were taken from their land, their culture, their families, their friends and were thrown in Queimados." Consequently, so came the militia—vigilante off-duty police mafias—and intense conflict between militia members and drug traffickers. In response to this new reality, Oliveira organized a seminar: "We got everyone together and had a meeting to talk about where we would want to be 25 years from now. From this meeting came the idea of Queimados biking into the future, for a more humane city." Oliveira would later spearhead this idea as "Pedal for the Future." Pedala Queimados is the embodiment of this idea.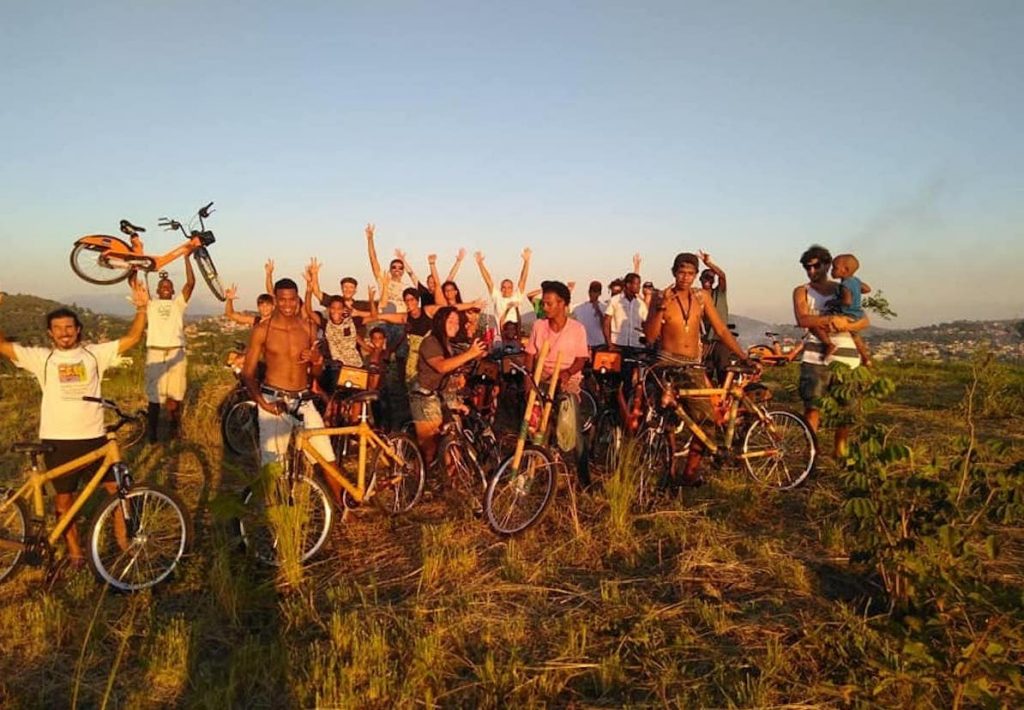 Since then, Pedala Queimados has grown from a one-man initiative to one with around twenty core members. On top of joining and supporting Oliveira on his biking endeavors, many members of Pedala Queimados teach and assist in a bamboo bike course taught by Dutch craftsman Klaus Volkmann of Art Bike Bamboo, who is based in the southern Brazilian city of Porto Alegre. The course is carried out with financial support from the CASA Cidades program, the CASA Socio-Environmental Fund, and the Dutch Cycling Embassy, and is organized in partnership with several organizations, including AmeCiclo, Transporte Ativo, Bike Anjo Rio, AMPARA, and Casa Fluminense.
During this nine-day workshop, selected community youth are taught to build their own bikes out of bamboo—as Ricardo Martins did. For ten hours each day, the youth work together to construct six bikes. "They cut the green bamboo, treat it, mount it, and design it. [The bamboo bike] is made the way they want," Oliveira explains. "When we get a kid who was recently released from jail who has the freedom to do as he likes and he makes a bike of bamboo—then stays to teach others how to make these bikes—the very people who criminalized him now see him in a different light." Of the twenty youth who have completed the new program, sixteen have participated free of cost, largely thanks to a Dutch organization purchasing one of the original bikes for €1,500 (US$1,685). News of the program's success has spread: Pedala Queimados was featured in an article authored by Martins in April's edition of Revista Bicicleta, a major national cycling magazine, and similar initiatives are being piloted in Porto Alegre and in Peru.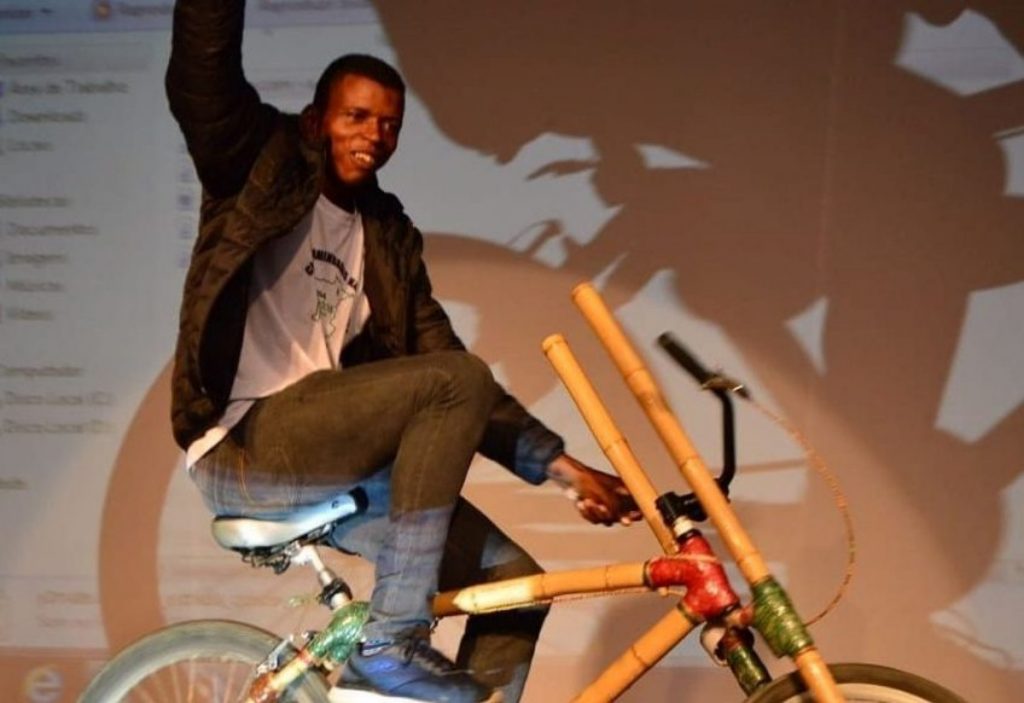 Oliveira, a man of prolific speech and action, regularly attends and speaks at sustainability conferences, leading biking events all over Greater Rio and beyond. After attending the 2018 Velo-City Conference in Rio, the largest assembly on biking and the urban environment in the world, Oliveira was awarded sponsorship to attend Velo-City 2019 in Dublin, Ireland.
The goal of Pedala Queimados is "to transform our reality through the bicycle," Oliveira says. This includes destigmatizing Queimados. "The media says that [we are] violent; we say that [we are] violated. When you say 'violent,' it's a reflection of the people. [Anyone who visits Queimados] sees that people here are not violent," he says. He aims to change this narrative by telling his story around the world and bringing visitors to Queimados. "From the bicycle, mainly the bamboo bike, we have been able to change some of the most closed-off people because the bicycle opens up space."
Pedala Queimados will continue to fight to guarantee basic human rights for their community and improve urban mobility throughout the Rio Metropolitan Region. "We want a healthier city—a more humane city. A city where people get to see more."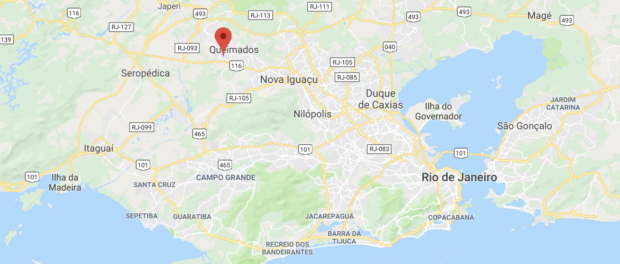 *Pedala Queimados is one of over 100 community projects mapped by Catalytic Communities (CatComm), the organization that publishes RioOnWatch, as part of our parallel 'Sustainable Favela Network' program launched in 2017 to recognize, support, strengthen, and expand on the sustainable qualities and community movements inherent to Rio de Janeiro's favela communities. Check out all the profiles of mapped projects here.